Maison & Object Paris – September 2013
As usual…. to see better "click" on the photos!


Visiting a fair is always something exiting, that gives you strength, information and awakes all your senses. You come from a fair and you know want you want, you have got new incitements. I mean it's really like a "Energy-Drink" for your brain!

It has always had this effect on me and this is why I want you to walk with me at the fair that is really very beautiful. I have inserted many photos and I'll try to write as few as possible to let you enjoy all the 56 pictures and dream. It's not allowed to take pictures at the fair so please forgive me the "stolen moments" caught in the photos. I had to do them very quickly and sometimes there are visitors that were "not requested"! If you have questions about the pictures please ask. A the bottom of this article you can read the addresses of some companies I have like most.
So: enjoy the Maison & Object – Paris -2013 edition! See also "Paris, my Impression...."
I have had my onions soup of course! I ate it at "La petite Chaise" with some friends on Saturday evening! (www.lapetitechaise.fr)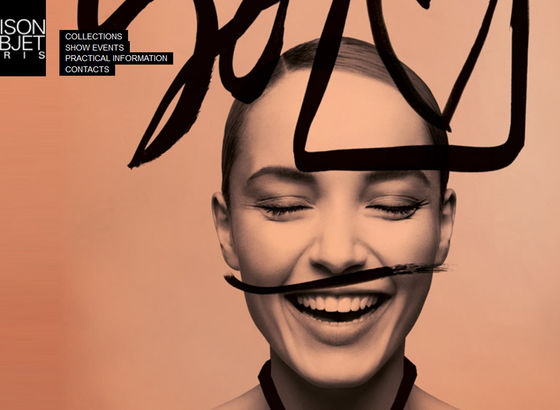 Impressions about some stands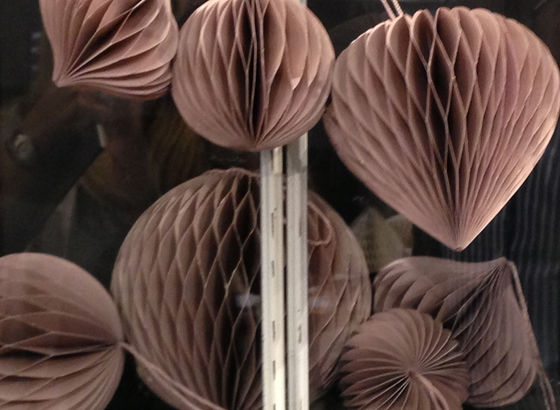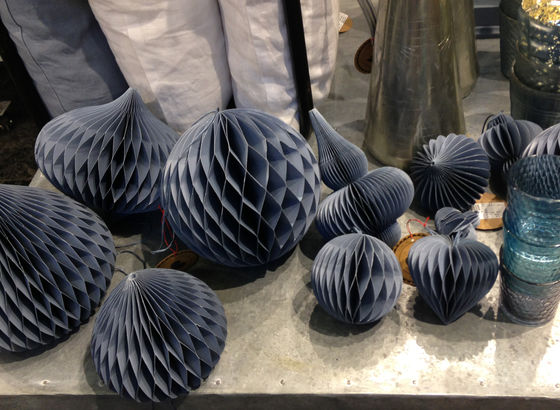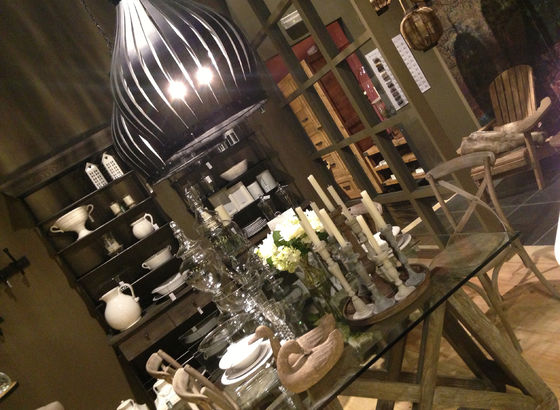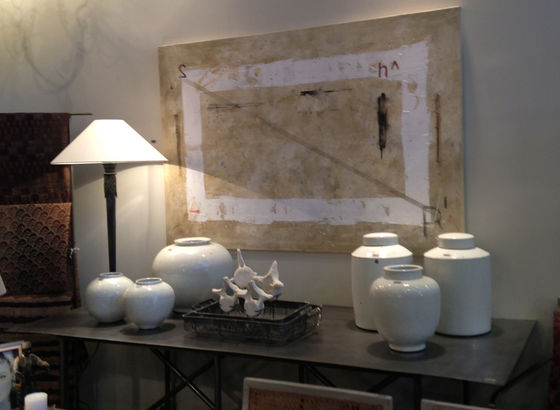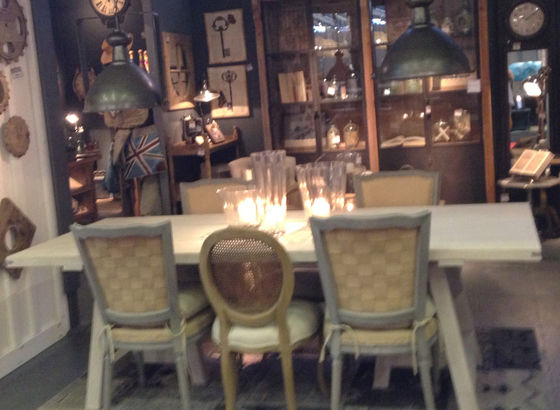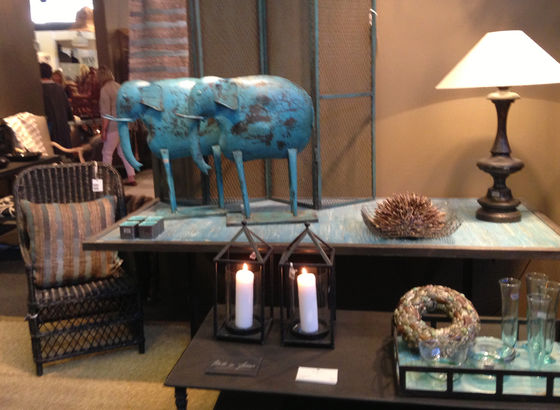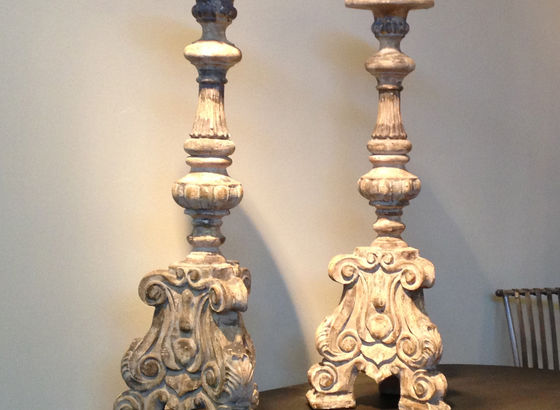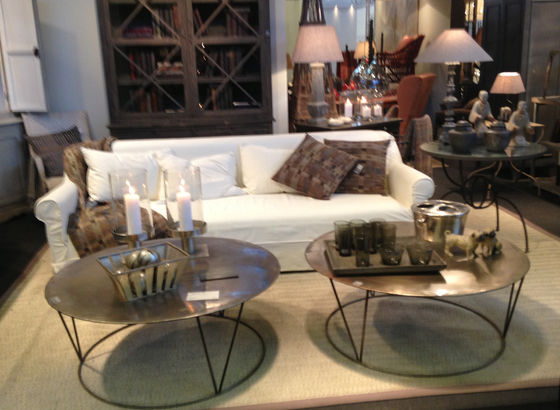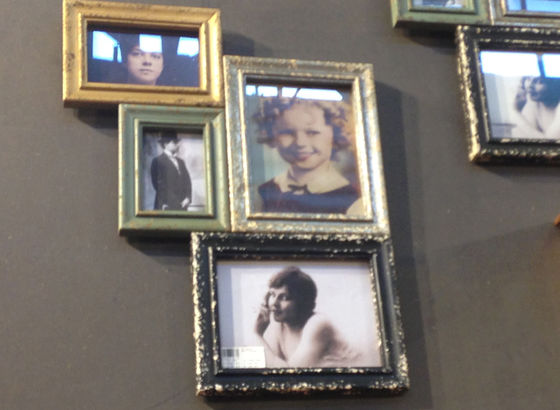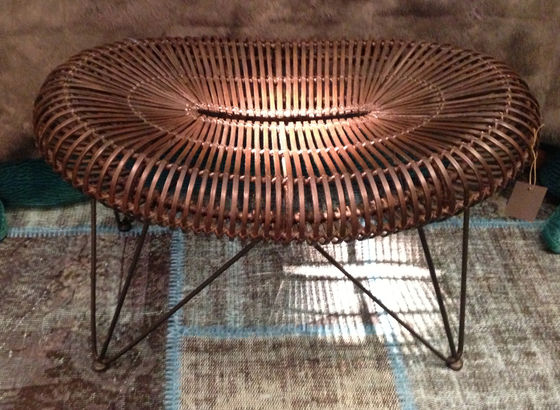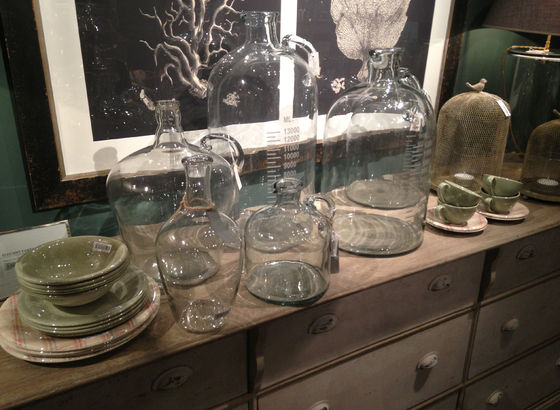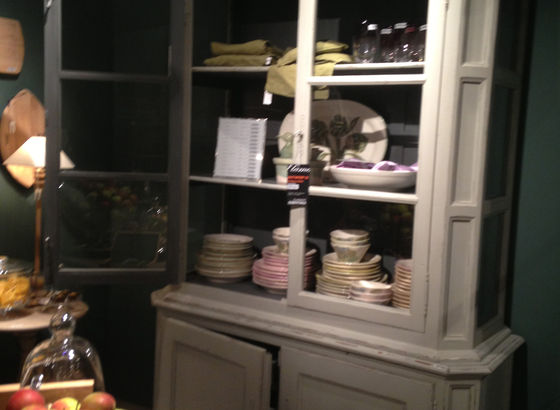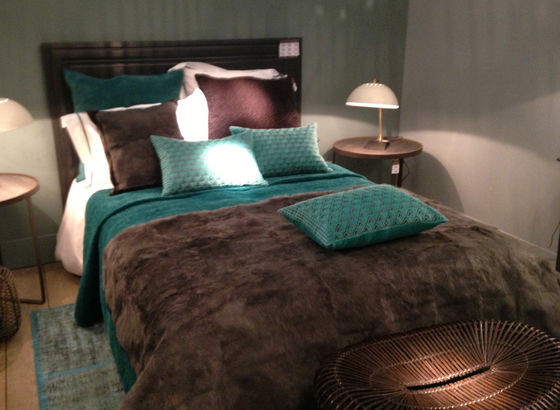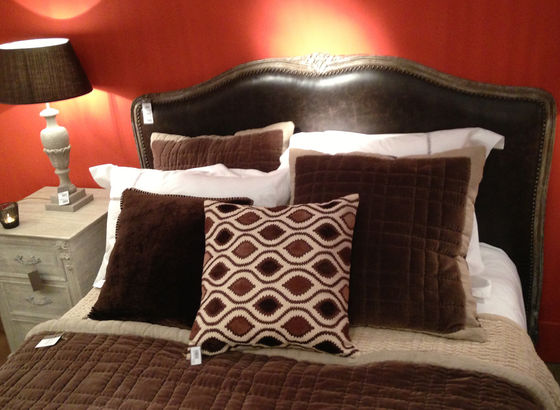 Industry-Design is a strong trend. There is a big offer at the fair.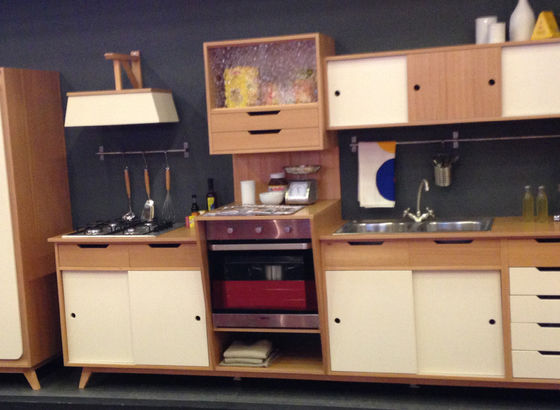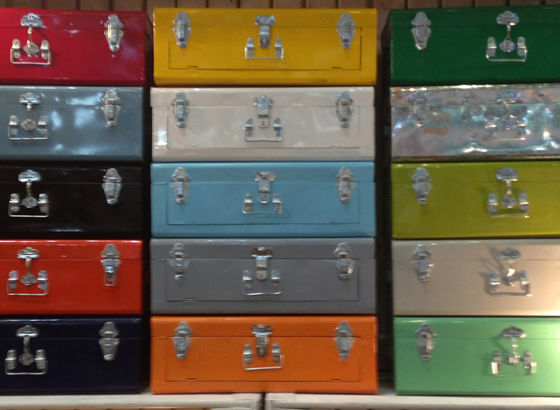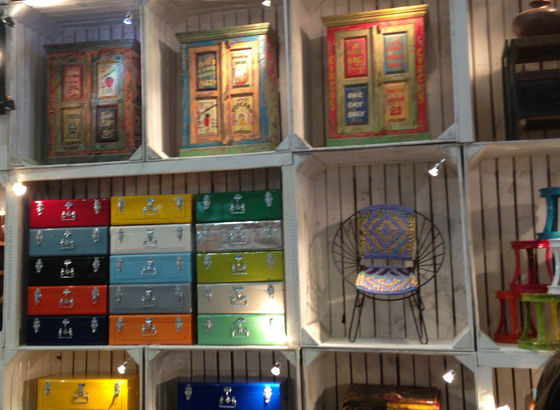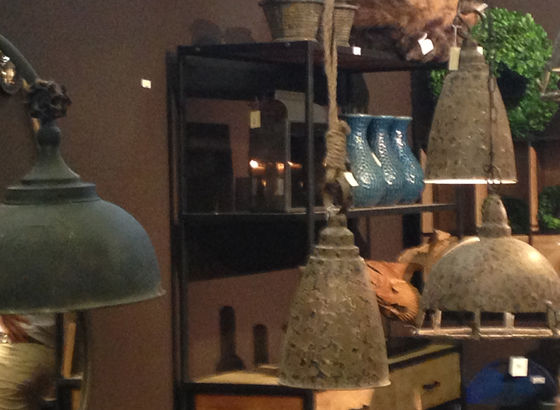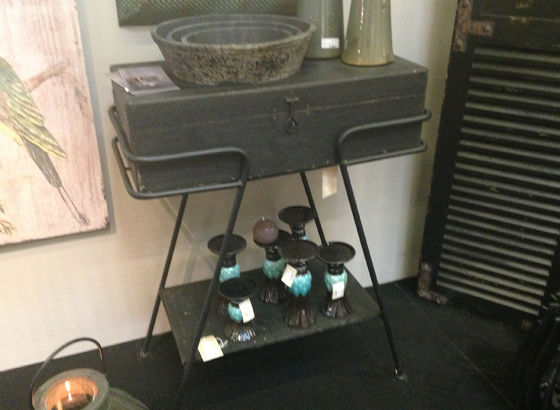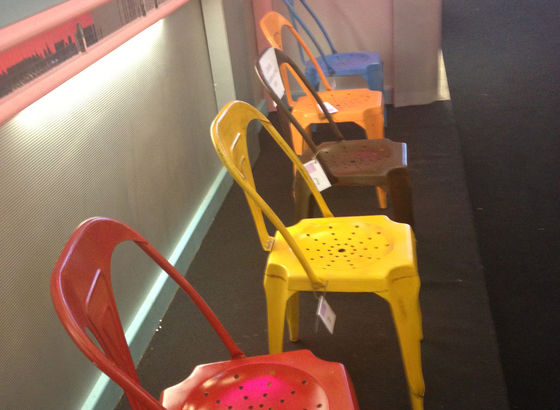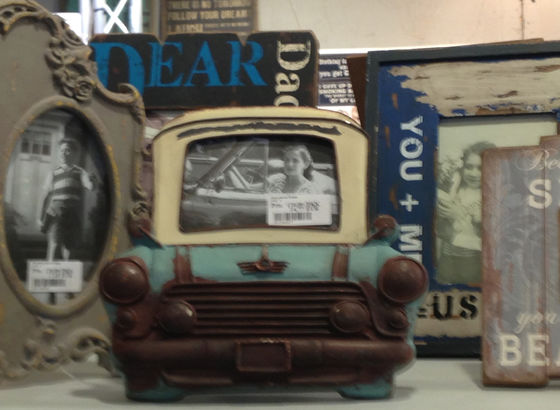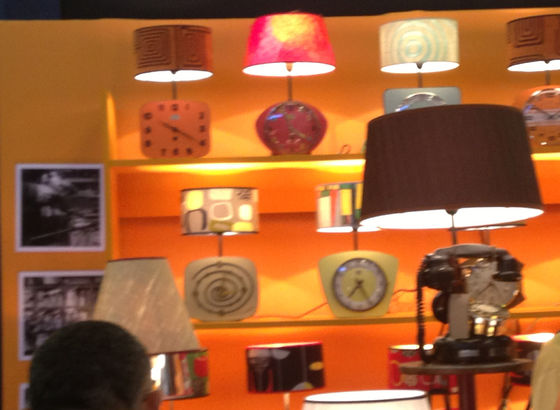 Lamps as the fair "Ambiente" in Frankfurt. Many from the ceiling.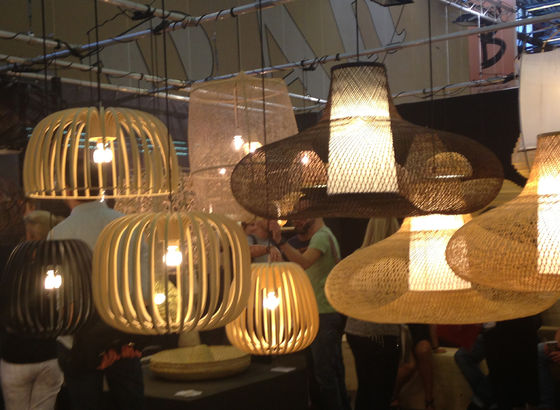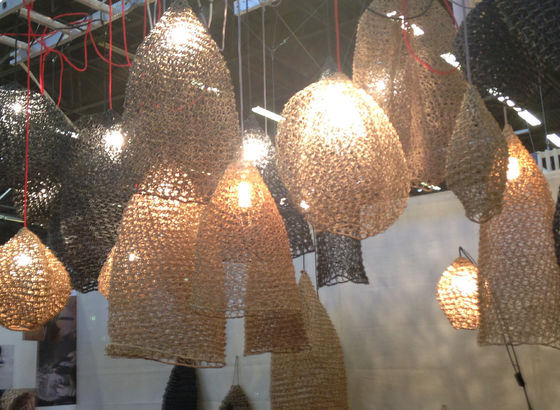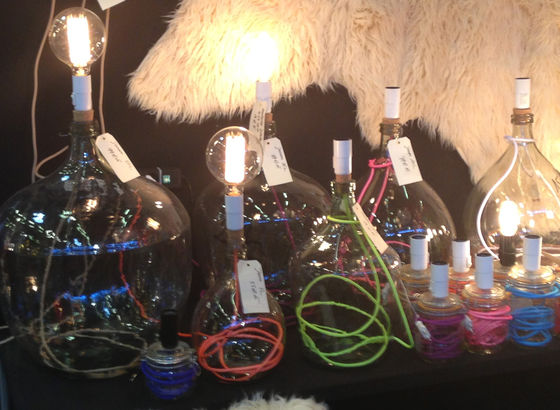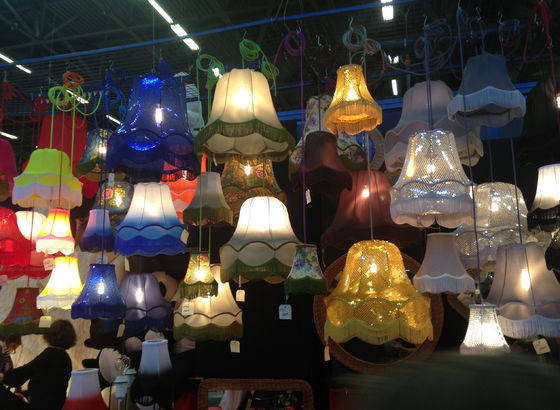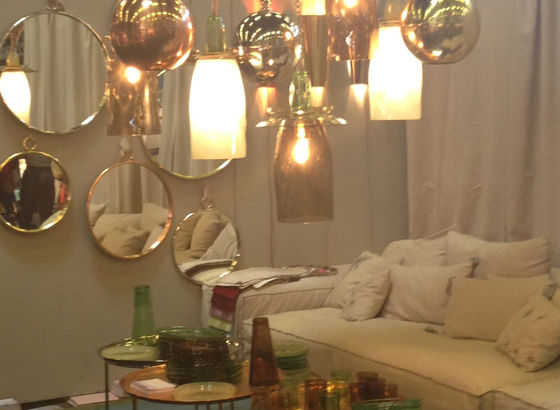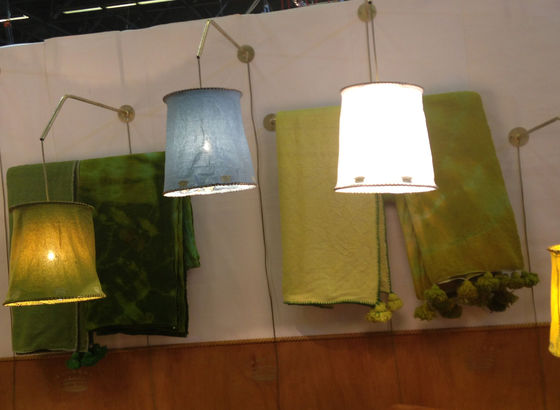 Scented candles in any color. You can't miss them! When it's dark outside you can enjoy their light and their perfume cuddling at home.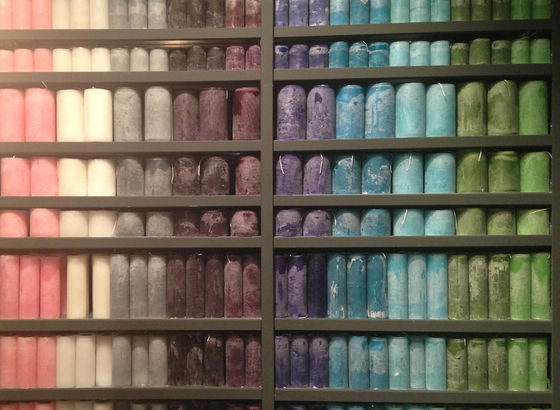 Romantic, simple (Paola Navone, see the article "Trends 2013")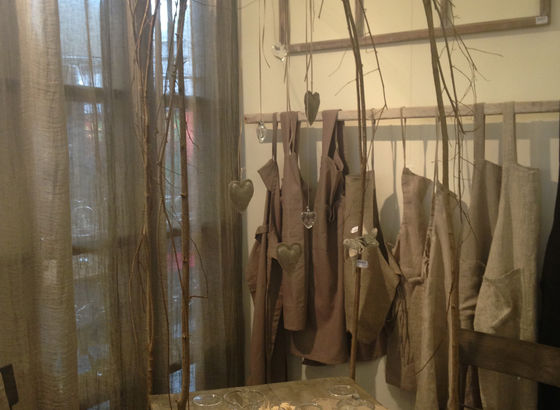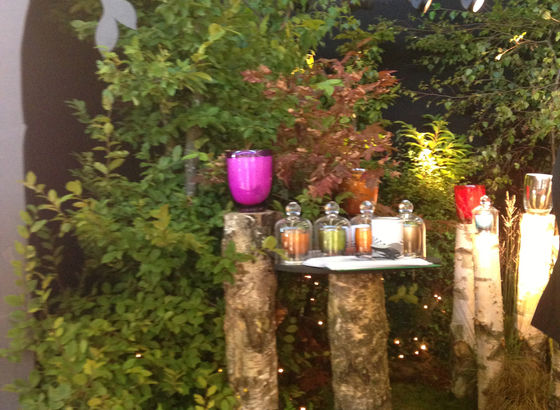 Opulence that makes you dream with its soft colors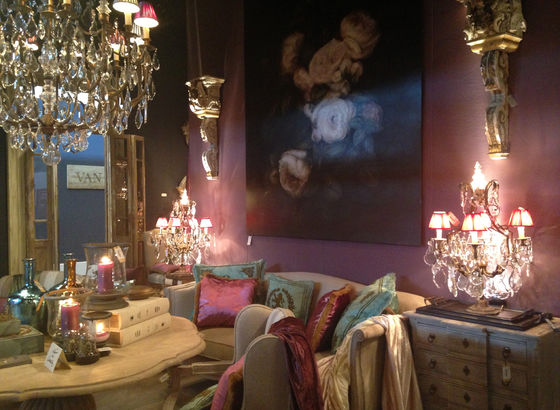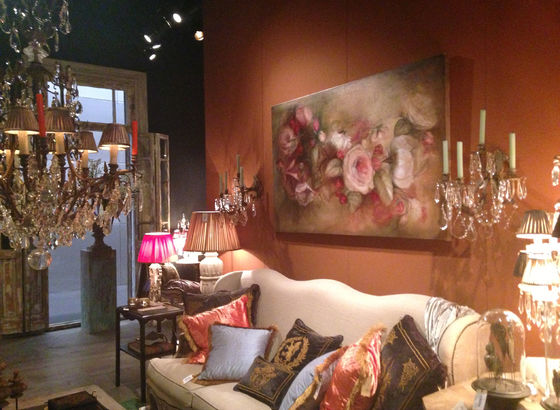 Classic, historic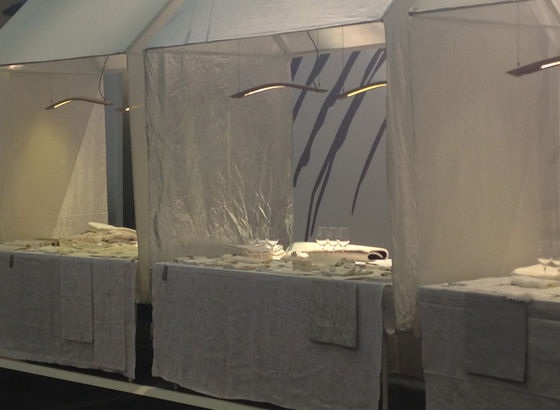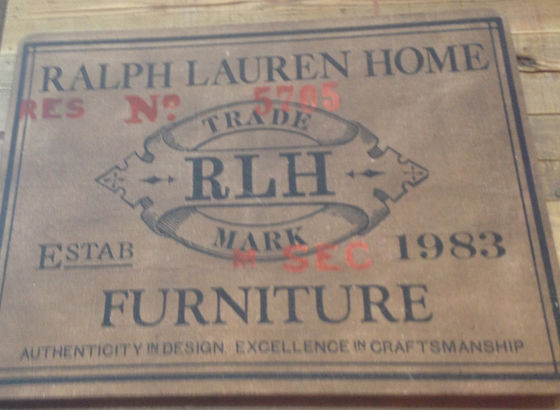 Furnishing for restaurants. It's always more and more important that a restaurant has the same cozy ambience you have at home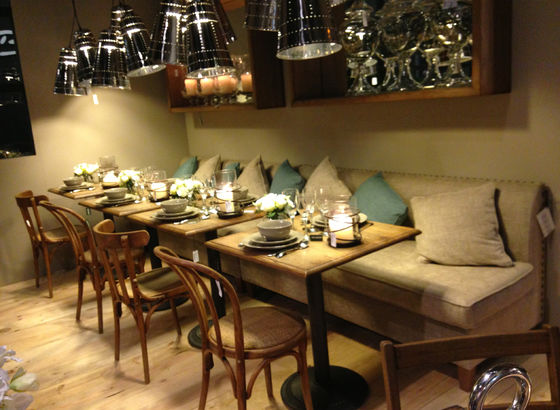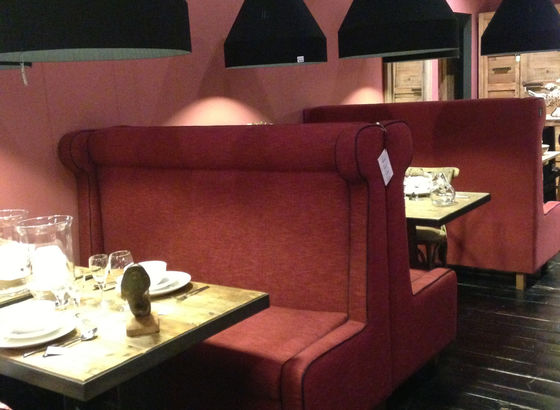 New trends: many from North Countries as Denmark and Holland.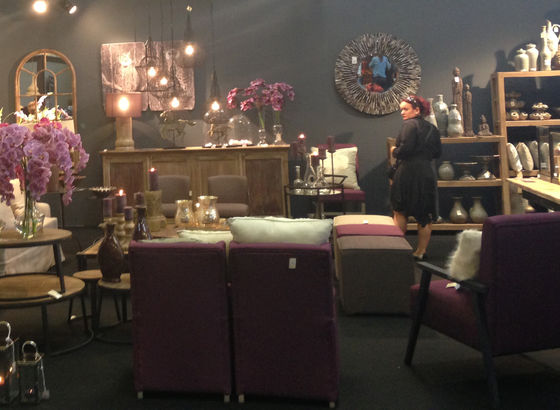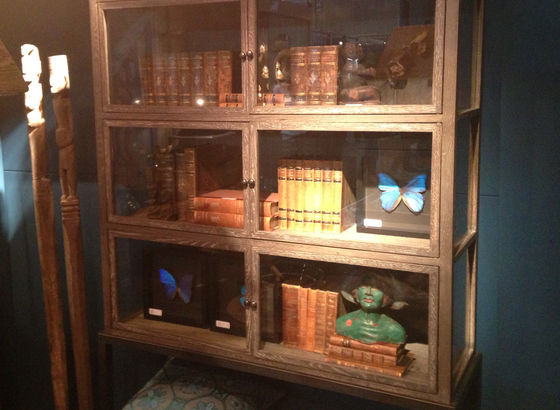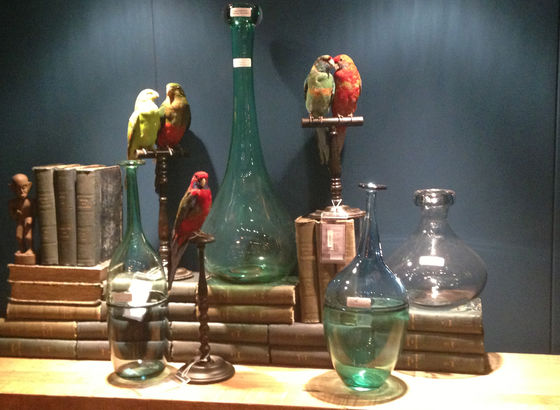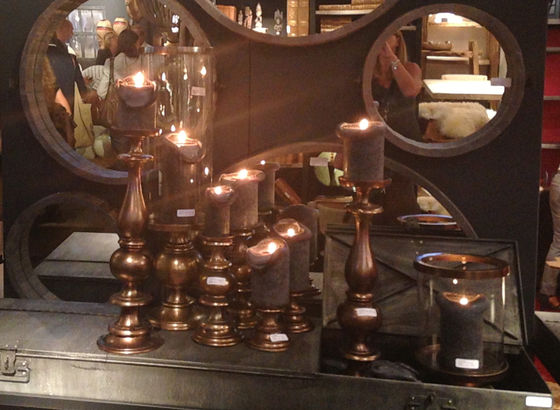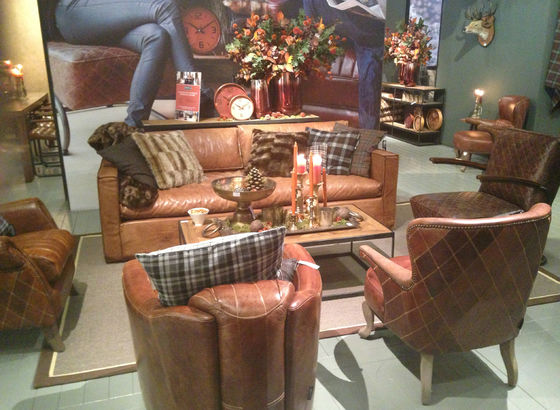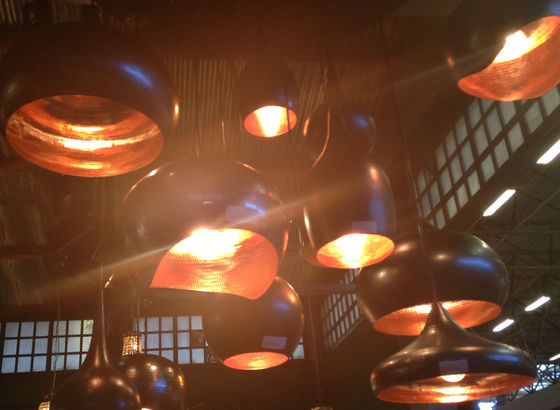 My favorite time: "It's beginning to look like Christmas"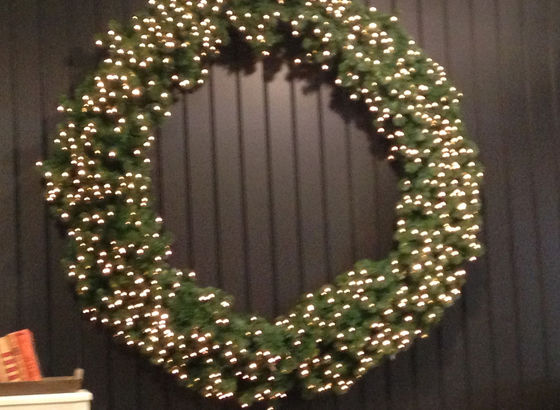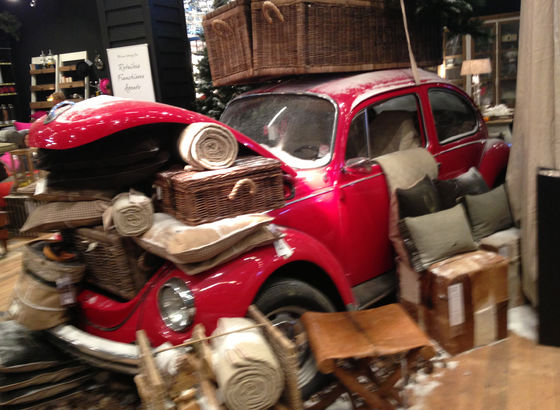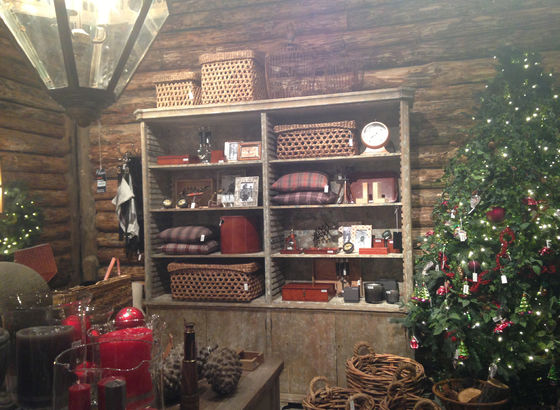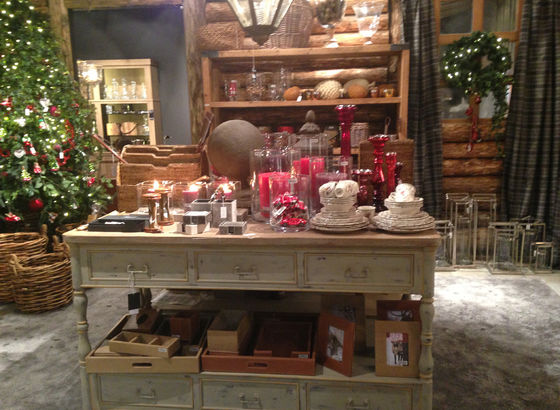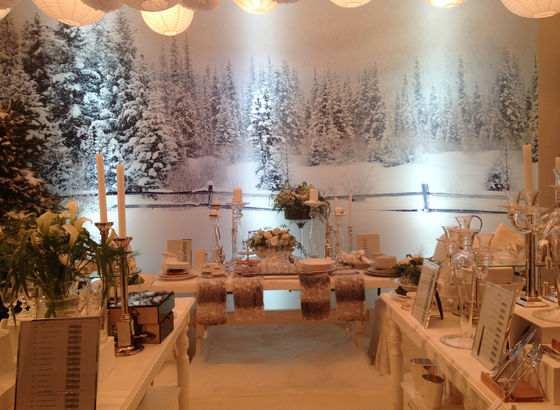 Link:
www.flamant.com
www.blancdivoire.fr
www.nordal.eu
www.vermissen.nl
www.lafaconde.com
www.affari.nu
www.houseofporters.com
www.duboutdemonde.com
www.brucs.com
www.andrewmartin.co.uk
www.hanbel.com
www.becara.com
www.greengate.com




48
on
Maison & Object Paris – September 2013
2013-09-12
{"titolo":"Maison & Object Paris – September 2013 ","testo":"

Maison & Object Paris – September 2013

\r\n

\r\n

As usual…. to see better "click" on the photos!

\r\n



Visiting a fair is always something exiting, that gives you strength, information and awakes all your senses. You come from a fair and you know want you want, you have got new incitements. I mean it's really like a "Energy-Drink" for your brain!

It has always had this effect on me and this is why I want you to walk with me at the fair that is really very beautiful. I have inserted many photos and I'll try to write as few as possible to let you enjoy all the 56 pictures and dream. It's not allowed to take pictures at the fair so please forgive me the "stolen moments" caught in the photos. I had to do them very quickly and sometimes there are visitors that were "not requested"! If you have questions about the pictures please ask. A the bottom of this article you can read the addresses of some companies I have like most.

\r\n

So: enjoy the Maison & Object – Paris -2013 edition! See also \"Paris, my Impression....\"

\r\n

I have had my onions soup of course! I ate it at \"La petite Chaise" with some friends on Saturday evening! (www.lapetitechaise.fr)

\r\n

\r\n

PHOTO454 PHOTO455

\r\n


Impressions about some stands

\r\n

\r\n

PHOTO456 PHOTO457

\r\n

\r\n

PHOTO458 PHOTO459

\r\n

\r\n

PHOTO460 PHOTO461

\r\n

\r\n

PHOTO462 PHOTO463

\r\n

\r\n

PHOTO465 PHOTO464

\r\n

\r\n

PHOTO466 PHOTO467

\r\n

\r\n

PHOTO468 PHOTO469

\r\n

\r\n

PHOTO470 PHOTO471

\r\n

Industry-Design is a strong trend. There is a big offer at the fair.

\r\n

\r\n

PHOTO473 PHOTO474

\r\n

\r\n

PHOTO475 PHOTO476

\r\n

\r\n

PHOTO477 PHOTO478

\r\n

\r\n

PHOTO479 PHOTO480

\r\n



Lamps as the fair \"Ambiente\" in Frankfurt. Many from the ceiling.

\r\n

\r\n

PHOTO481 PHOTO482

\r\n

\r\n

PHOTO483 PHOTO484

\r\n

\r\n

PHOTO485 PHOTO486

\r\n



Scented candles in any color. You can't miss them! When it's dark outside you can enjoy their light and their perfume cuddling at home.

\r\n

\r\n

PHOTO487 PHOTO488

\r\n



Romantic, simple (Paola Navone, see the article \"Trends 2013\")

\r\n

\r\n

PHOTO489 PHOTO490

\r\n



Opulence that makes you dream with its soft colors

\r\n

\r\n

PHOTO491 PHOTO492

\r\n



Classic, historic

\r\n

\r\n

PHOTO493 PHOTO494

\r\n



Furnishing for restaurants. It's always more and more important that a restaurant has the same cozy ambience you have at home

\r\n

\r\n

PHOTO495 PHOTO496

\r\n



New trends: many from North Countries as Denmark and Holland.

\r\n

\r\n

PHOTO497 PHOTO498

\r\n

\r\n

PHOTO499 PHOTO500

\r\n

\r\n

PHOTO501 PHOTO503

\r\n



My favorite time: \"It's beginning to look like Christmas\"

\r\n

\r\n

PHOTO504 PHOTO505

\r\n

\r\n

PHOTO506 PHOTO507

\r\n

\r\n

PHOTO508 PHOTO509

\r\n

\r\n



Link:
www.flamant.com
www.blancdivoire.fr
www.nordal.eu
www.vermissen.nl
www.lafaconde.com
www.affari.nu
www.houseofporters.com
www.duboutdemonde.com
www.brucs.com
www.andrewmartin.co.uk
www.hanbel.com
www.becara.com
www.greengate.com





","abstract":"\r\nVisiting a fair is always something exiting, that gives you strength, information and awakes all your senses"}
foto, news, decorazioni, impressioni, emozioni, aziende
454
no
Visiting a fair is always something exiting, that gives you strength, information and awakes all your senses
29
148
-
2015-12-17 17:23:33
blog