I really felt a woman there. I know this should be a normal way of welcoming customers in any shop.
blog
2015-12-17 17:23:33
storia di victoria secret, negozio a dubai, fantasy bra, topmodel
20
-
168
Victoria Secret: a place where a woman really feels like a woman!
no
52
Victoria Secret: a place where a woman really feels like a woman!
As usual…. to see better "click" on the photos!
The brand "Victoria Secret", one the most famous brand for women clothes and beauty in the world, that is especially known for its lingerie creations, was founded in 1977 by a businessman called Roy Raymond, in memory of Queen Victoria. It belongs to the Society Limited Brand now (since 1982) and counts 900 sale points only in the U.S.A.
In the 90ties this society became very famous using top models for its advertising and fashion shows.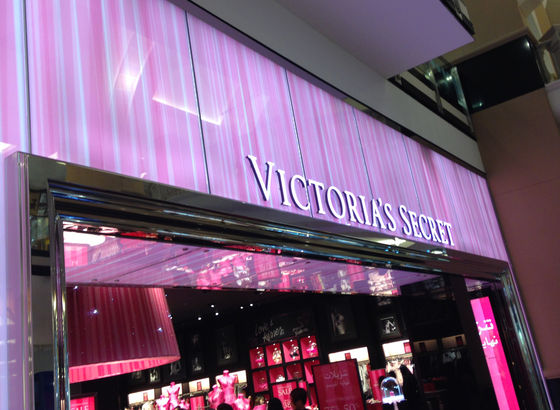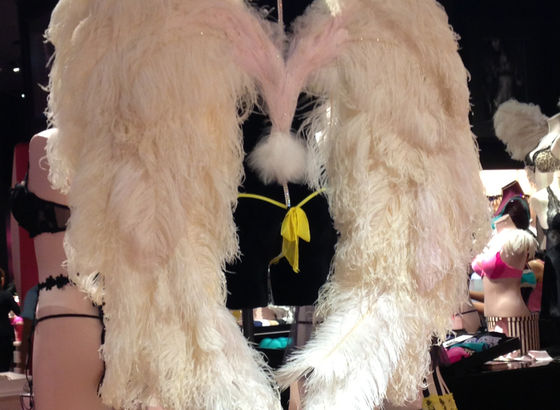 Today it's a pride for a top model to be an "angel" (angel because the models wear big wings with different shapes, a Victoria Secret's idea) in the famous fashion show.
The fashion show, which normally takes place in the New York Armony on the Lexington Avenue, became an important event (the costs for the show in 2011 reached 12 billion dollars! Think that the first show cost 120 thousand dollars!)
It is an event where you can meet so many celebrities. During the show there is a magic moment: the presentation of the special and very expensive bra of the line "Fantasy Bra", very famous because it is covered by diamonds, emeralds and rubies.
The top model Heidi Klum wore the "Fantasy Bra" for three years, Gisele Bundchen, Tyra Banks, Karolina Kurkova and Adriana Lima for two years.
There is a Victoria Secret's shop in Dubai now as well. Arabian women really loves underwear and I must confess I went to this shop too. Any shop assistant has got a measuring tape around her neck, you have just to ask and you'll find your size very easily. The shop assistant takes you to the dressing rooms and there your dream starts….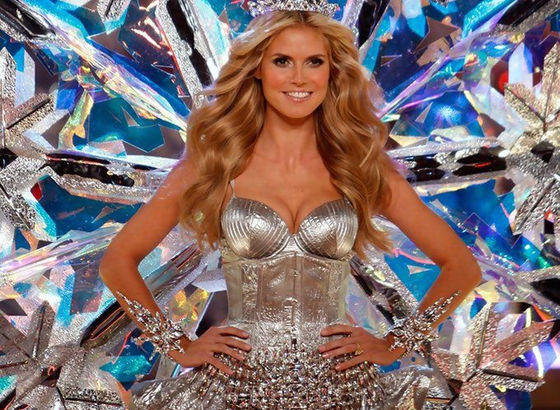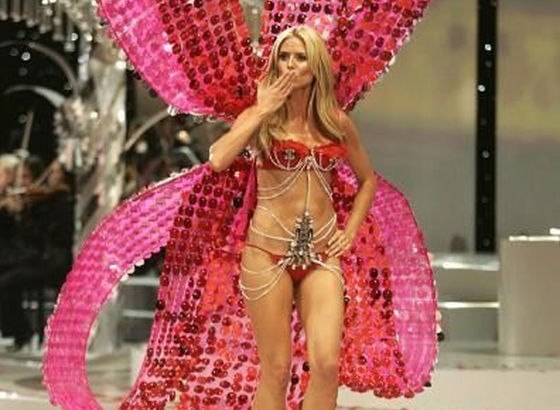 I really felt a woman there. The dressing room has two rooms, lights are soft (even if you have just some cellulite, you can't see it, your skin looks smooth and beautiful), everything is pink with trimming, velvet curtains, comfortable armchairs and perfumes everywhere on the shelves under the mirrors. Another shop assistant comes with the item I chose and leaves it in my room saying: "If you need my help I'm just here, can I know your name?"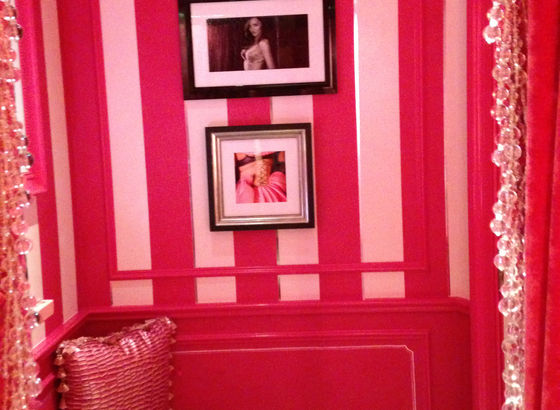 After wearing my bra I call her and she enters. With a professional eye immediately sees where some little changes are necessary, as to make a strap longer or fix a lace in a best way. She asks me if I feel well with my bra, if she can do some something more for me, if I want to try any other models….always using a special kindness that makes me feel so relaxed and in a sort of dream…it seems to be in scene of a movie! I know this should be a normal way of welcoming customers in any shop, but it doesn't often occurs and maybe this the reason why I feel here in seventh heaven and so I buy two or three other bras even if I don't really need them!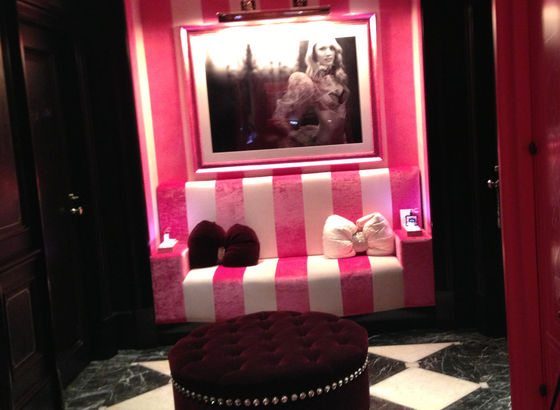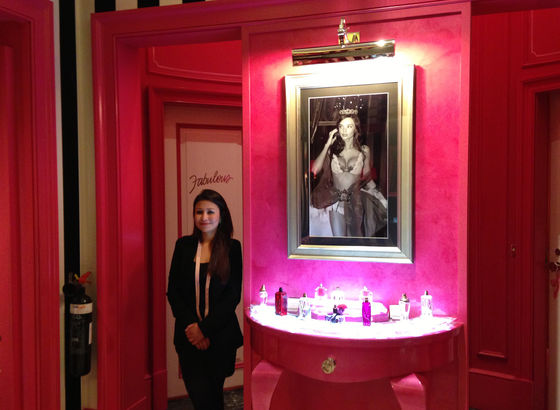 After my choice I receive a card with my name, my size, the date of measuring (they measure you any six months to be sure you have kept your size) and then I'm taken to the check-out. This is when I think my dream is finished! (I'm going to pay a lot of money!). It's not true: I paid the right price as in any other shop. And during all this time any shop assistant called me "Bettina"!
I felt in wonderful way, very satisfied and happy. When did you buy last feeling in this way?
2013-07-09
on
382
{"titolo":"Victoria Secret: a place where a woman really feels like a woman!","testo":"

Victoria Secret: a place where a woman really feels like a woman!

\r\n

\r\n

As usual…. to see better "click" on the photos!

\r\n

\r\n

The brand "Victoria Secret", one the most famous brand for women clothes and beauty in the world, that is especially known for its lingerie creations, was founded in 1977 by a businessman called Roy Raymond, in memory of Queen Victoria. It belongs to the Society Limited Brand now (since 1982) and counts 900 sale points only in the U.S.A.

\r\n

In the 90ties this society became very famous using top models for its advertising and fashion shows.

\r\n

\r\n

PHOTO382 PHOTO376

\r\n

\r\n

Today it's a pride for a top model to be an "angel" (angel because the models wear big wings with different shapes, a Victoria Secret's idea) in the famous fashion show.

\r\n

The fashion show, which normally takes place in the New York Armony on the Lexington Avenue, became an important event (the costs for the show in 2011 reached 12 billion dollars! Think that the first show cost 120 thousand dollars!)

\r\n

It is an event where you can meet so many celebrities. During the show there is a magic moment: the presentation of the special and very expensive bra of the line "Fantasy Bra", very famous because it is covered by diamonds, emeralds and rubies.

\r\n

The top model Heidi Klum wore the "Fantasy Bra" for three years, Gisele Bundchen, Tyra Banks, Karolina Kurkova and Adriana Lima for two years.

\r\n

\r\n

There is a Victoria Secret's shop in Dubai now as well. Arabian women really loves underwear and I must confess I went to this shop too. Any shop assistant has got a measuring tape around her neck, you have just to ask and you'll find your size very easily. The shop assistant takes you to the dressing rooms and there your dream starts….

\r\n

\r\n

PHOTO391 PHOTO392

\r\n

\r\n

I really felt a woman there. The dressing room has two rooms, lights are soft (even if you have just some cellulite, you can't see it, your skin looks smooth and beautiful), everything is pink with trimming, velvet curtains, comfortable armchairs and perfumes everywhere on the shelves under the mirrors. Another shop assistant comes with the item I chose and leaves it in my room saying: "If you need my help I'm just here, can I know your name?"

\r\n

\r\n

PHOTO377 PHOTO379

\r\n

\r\n

After wearing my bra I call her and she enters. With a professional eye immediately sees where some little changes are necessary, as to make a strap longer or fix a lace in a best way. She asks me if I feel well with my bra, if she can do some something more for me, if I want to try any other models….always using a special kindness that makes me feel so relaxed and in a sort of dream…it seems to be in scene of a movie! I know this should be a normal way of welcoming customers in any shop, but it doesn't often occurs and maybe this the reason why I feel here in seventh heaven and so I buy two or three other bras even if I don't really need them!

\r\n

\r\n

PHOTO380 PHOTO381

\r\n

\r\n

After my choice I receive a card with my name, my size, the date of measuring (they measure you any six months to be sure you have kept your size) and then I'm taken to the check-out. This is when I think my dream is finished! (I'm going to pay a lot of money!). It's not true: I paid the right price as in any other shop. And during all this time any shop assistant called me "Bettina"!

\r\n

I felt in wonderful way, very satisfied and happy. When did you buy last feeling in this way?

\r\n

","abstract":"I really felt a woman there. I know this should be a normal way of welcoming customers in any shop."}