32
no
"Ambiente" Frankfurt - 2014
"Ambiente" Frankfurt - 2014
As usual…. to see better "click" on the photos!

The Trends 2014: four styles, four staged displays.

The message of these new trends for the next season: serenity and quietness.
Special, sophisticated, original and functional: this is how the new trends about consumer goods will be in 2014.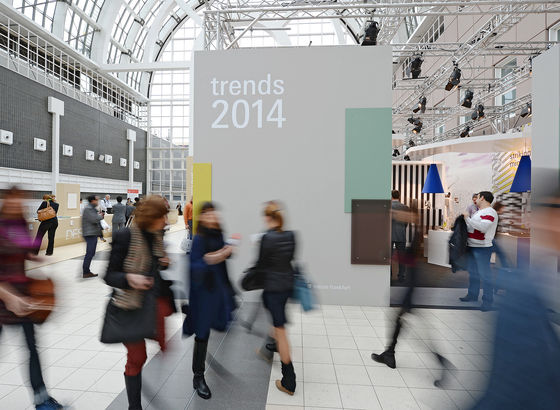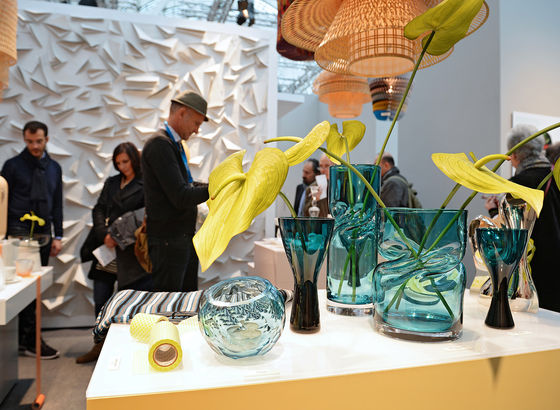 The message of these trends is a total serenity and quietness. Designers and producer developers are going to work and try to avoid wasting, always with a great will of experimenting. They are going to give a special regard to the traditional craft, to unusual materials, to a big range of colors and an extraordinary multi-functionality. The Trend Show with its spectacular representation of the four trends reflects really well the year 2014 and reveals in advance the most expected colors, shapes, materials and designs for next year. It's the seventh time that the office bora.herke.palmisano has cared the presentation of the Trend Show for "Ambiente", which is the most important consumer goods fair in the world. The starting point of this Show will be the new products offered by the 4700 exhibitors. From this big offer, the trend experts are going to create four sets taking their inspiration from the tendencies of fashion, design and architecture.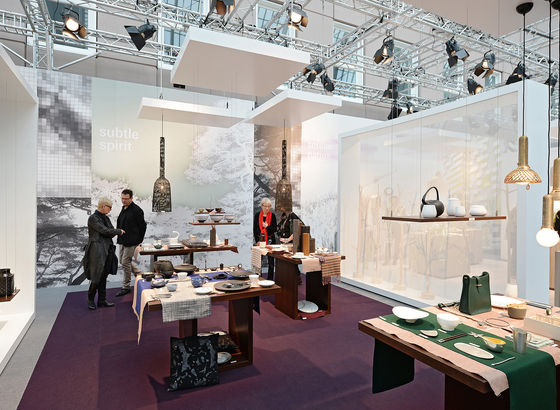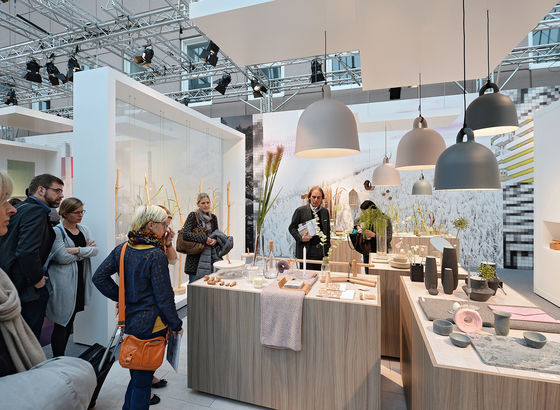 "Among these numerous news that are advertised in our market it's very important to be able to find and recognize the strongest trends. This is how the trends Ambiente come into the world. It is a sort of compass, or better a practical instrument that lets the workers in this sector to find the way to follow regarding new tendencies" (Nicolette Naumann, vice-president of "Ambiente" and "Tendencies").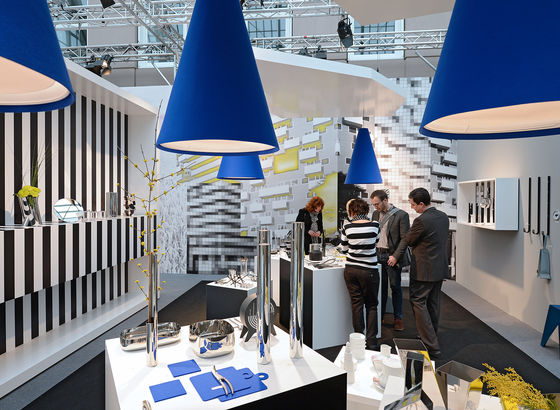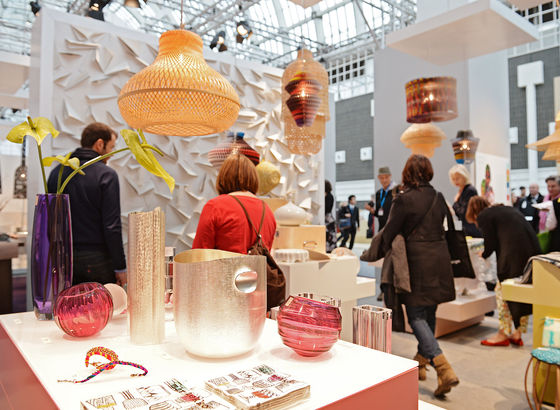 Unusual: "Stunning Temper"
The fanciful style is welcome! The range of colors of "Stunning temper" is full of joy and goes from mandarin orange to light green, from red to raspberry color, from petrol to light grey and apricot. There are photo-realistic patterns realized with abstract colors. Decorations are used in an unusual approaches and shapes are experimented in a way that can be defined surreal. It's the surprise-effect that determines the choice of the materials, of the patterns and the way to use them. Knitting meets plastic, hounds tooth meets dots, powerful patters are together with reliefs. Traditional painting techniques emphasize the grain of wood and create dynamic patterns with their vivid colors. Flowers and plants are the last ingredients of this eccentric trend, a very unusual style.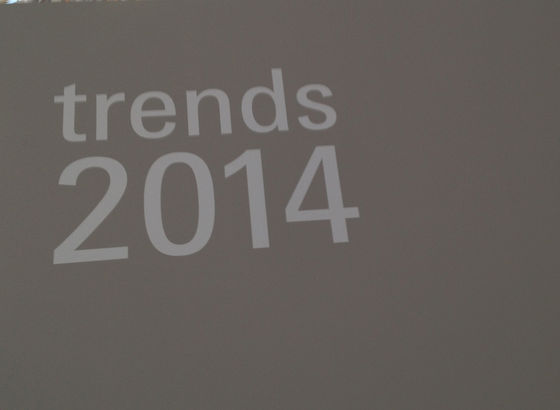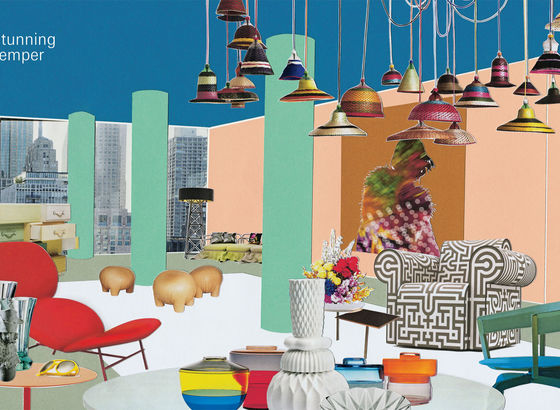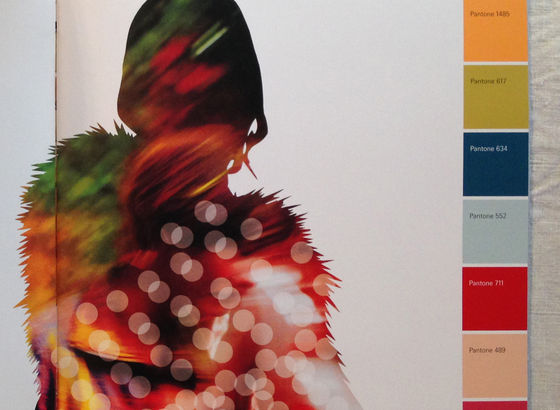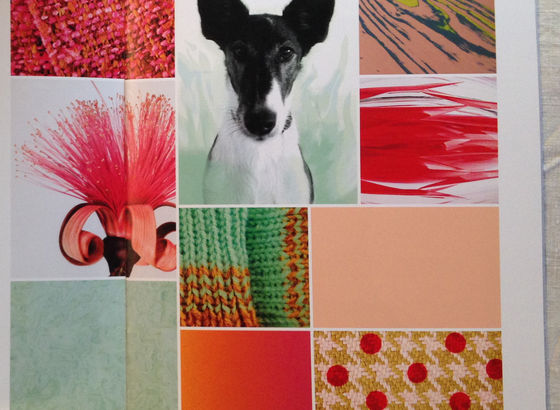 Sophisticated: "Subtle spirit"
Delicate and moderate, this trend expresses its aesthetic taste which is really elegant and sophisticated. Harmony is the leitmotiv of the interior design – comfort, warmth, intimacy are important. Materials and craft can satisfy the highest standards. Jade, mauve and matt gold accentuate the chromatic play that is created by the combination of dark-blue, pine-green and aubergine. Other features of this trend are bolds and reliefs, copper and raffia surface effects, shiny leather, soft and thin fabrics. Patterns and decoration inspired by Japanese culture are interpreted here in a modern way.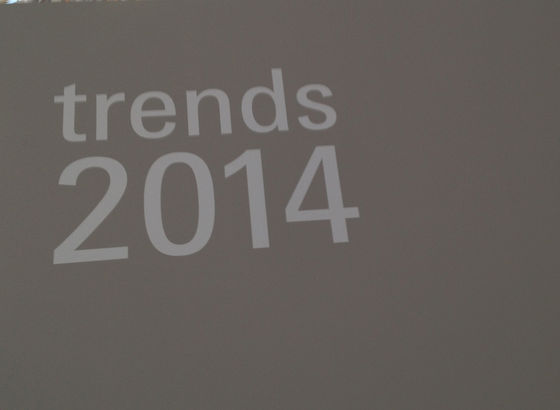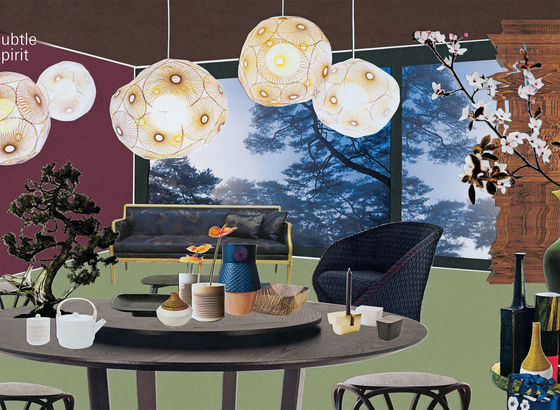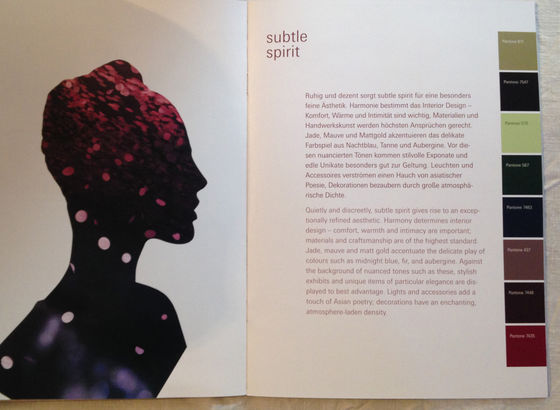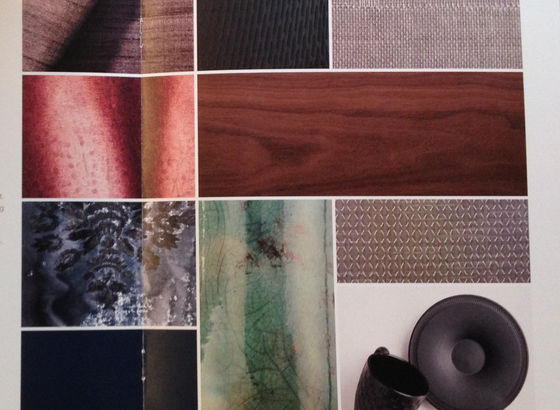 Primordial: "Serene Nature"
Natural materials, simple shapes, moderate furniture and accessories underline the delicate and primordial charm of "Serene Nature". The big range of pastel colors gives lightness and moves from taupe, violet, peach, skin rose, to grey, sand, white and black. Designs with natural stone, wood and an unusual use of cork create a fluid passage from inside to outside, always elegant and never rustic. Finishing with optical effect of wood and leather that has been tainted with soft colors can create pure shapes both in furniture and in accessories. The fabric in linen or cotton mixtures have softly moved structures.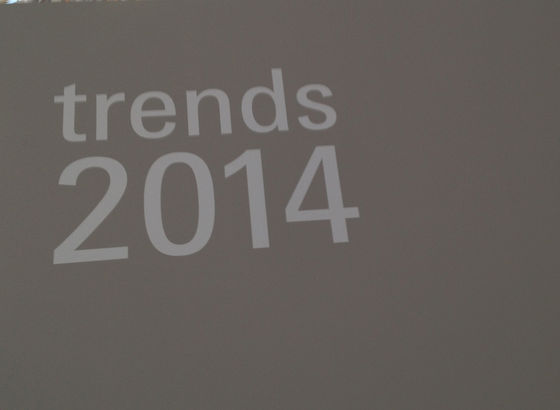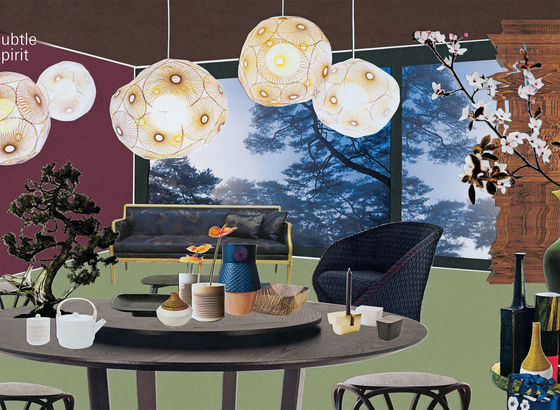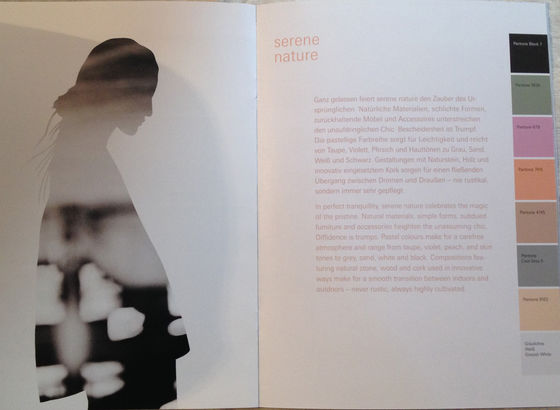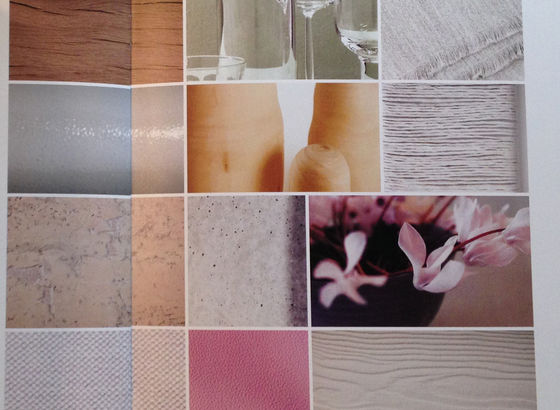 Functional: "Striking Mind"
Strong colors and stark lines characterize this trend. Next to black, white slate and tobacco there are chrome, blue and intense yellow to create a powerful effect. Linear patterns aren't very used, only to create contrasts. The formal language is neutral, minimal and geometric with a strong preference to delineated contours. The interplay of light and dark underline the graphic effect of the three-dimensional objects. The re-discovery of classics and a very new and strictly design give a very clear signal here. The attention is always focused on the perfect functionality. In this trend there is a clear preference for functional material as metal, glass, wood and plastic.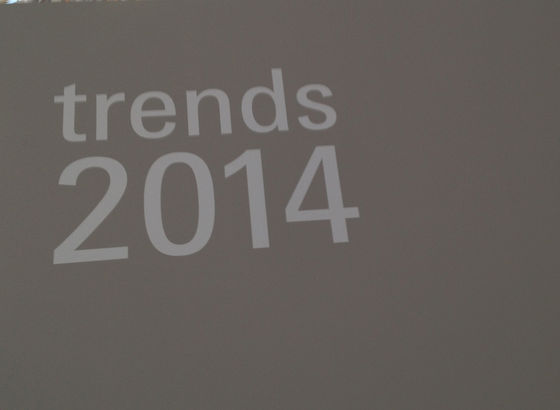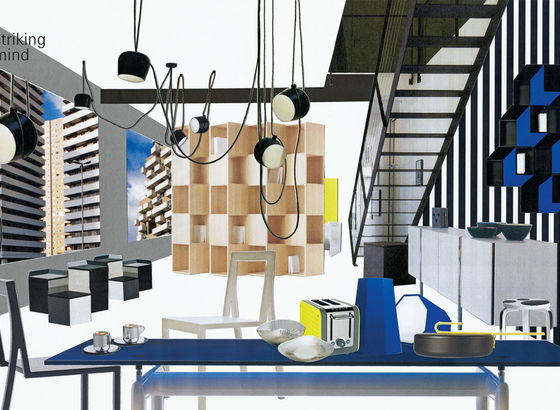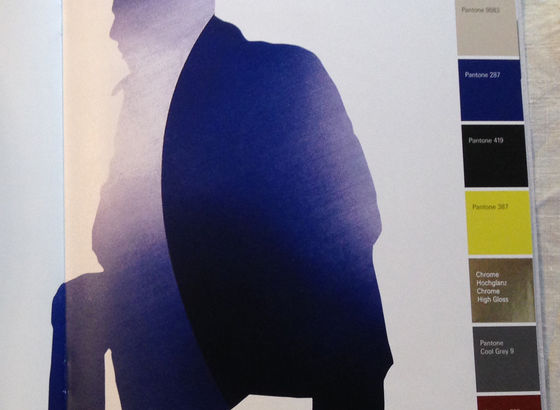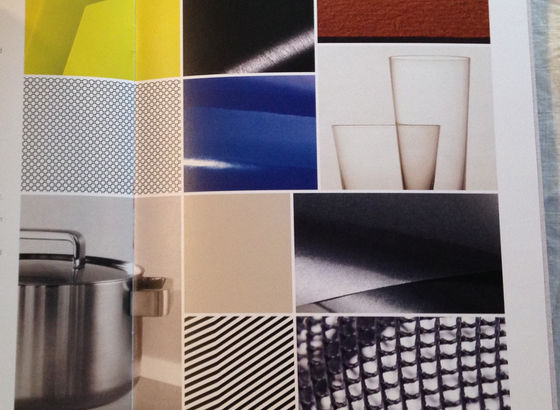 Some more photos for you!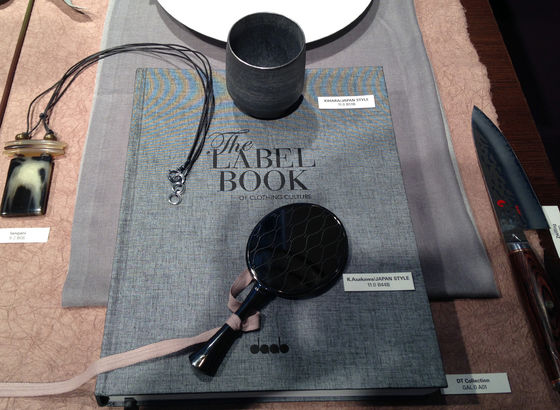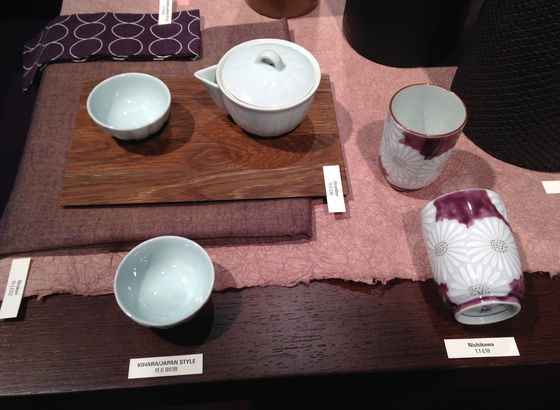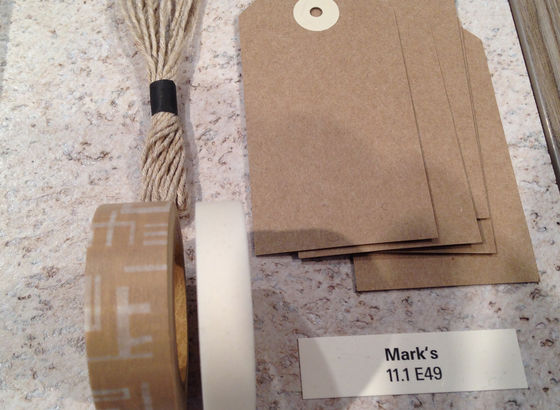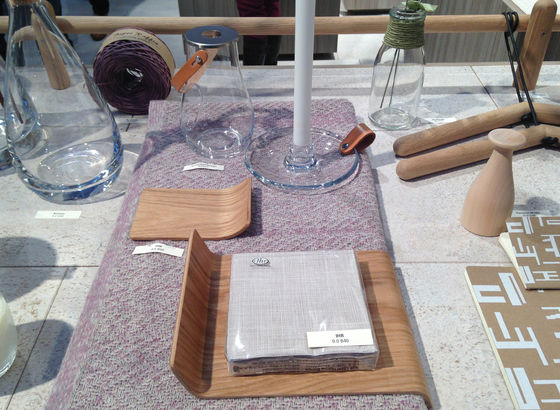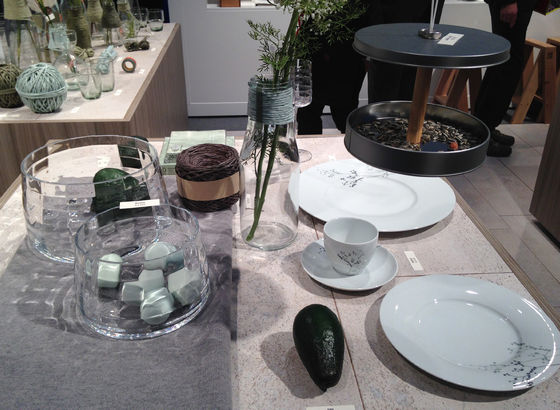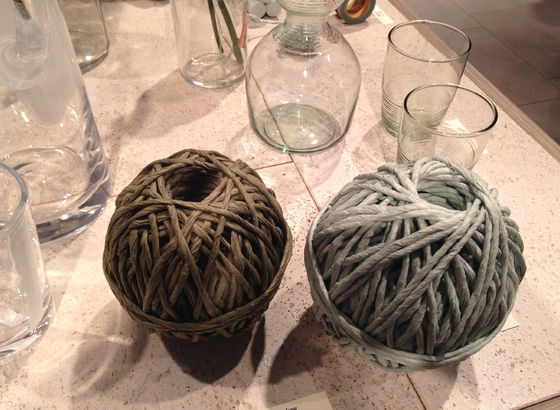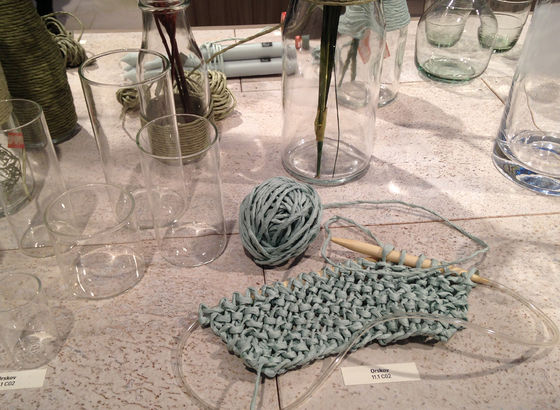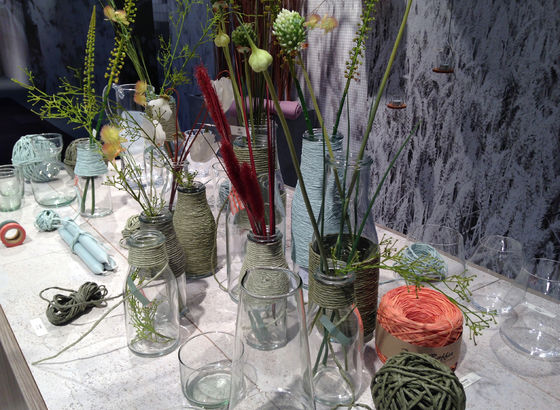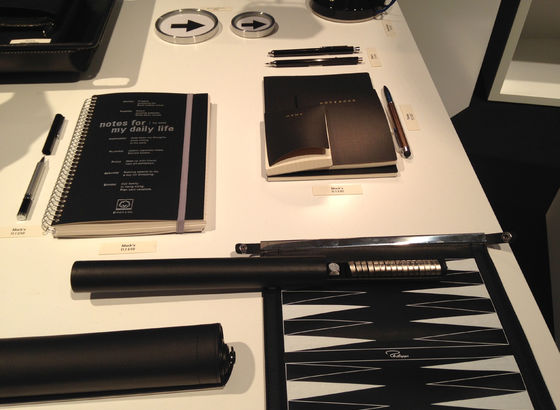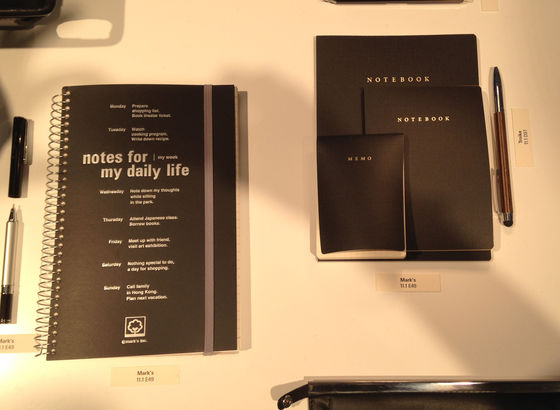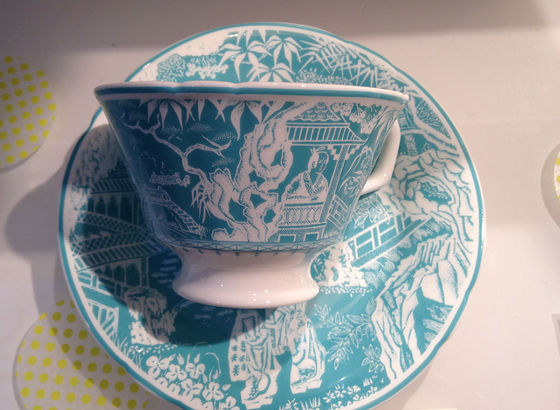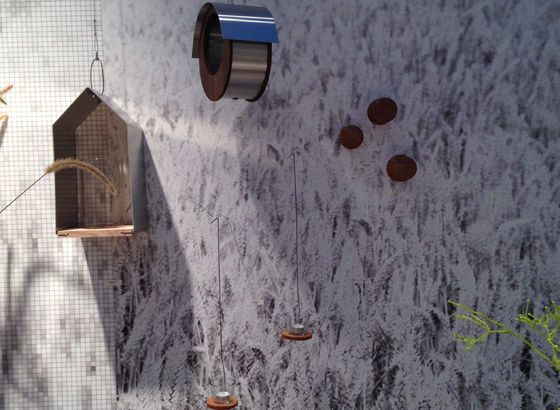 2014-02-16
on
{"titolo":""Ambiente" Frankfurt - 2014 ","testo":"

"Ambiente" Frankfurt - 2014

\r\n

\r\n

As usual…. to see better "click" on the photos!

\r\n


The Trends 2014: four styles, four staged displays.

\r\n


The message of these new trends for the next season: serenity and quietness.
Special, sophisticated, original and functional: this is how the new trends about consumer goods will be in 2014.

\r\n

\r\n

PHOTO889 PHOTO895

\r\n


The message of these trends is a total serenity and quietness. Designers and producer developers are going to work and try to avoid wasting, always with a great will of experimenting. They are going to give a special regard to the traditional craft, to unusual materials, to a big range of colors and an extraordinary multi-functionality. The Trend Show with its spectacular representation of the four trends reflects really well the year 2014 and reveals in advance the most expected colors, shapes, materials and designs for next year. It's the seventh time that the office bora.herke.palmisano has cared the presentation of the Trend Show for "Ambiente", which is the most important consumer goods fair in the world. The starting point of this Show will be the new products offered by the 4700 exhibitors. From this big offer, the trend experts are going to create four sets taking their inspiration from the tendencies of fashion, design and architecture.

\r\n

\r\n

PHOTO891 PHOTO892

\r\n


"Among these numerous news that are advertised in our market it's very important to be able to find and recognize the strongest trends. This is how the trends Ambiente come into the world. It is a sort of compass, or better a practical instrument that lets the workers in this sector to find the way to follow regarding new tendencies" (Nicolette Naumann, vice-president of "Ambiente" and "Tendencies").

\r\n

\r\n

PHOTO893 PHOTO894

\r\n


Unusual: "Stunning Temper"
The fanciful style is welcome! The range of colors of "Stunning temper" is full of joy and goes from mandarin orange to light green, from red to raspberry color, from petrol to light grey and apricot. There are photo-realistic patterns realized with abstract colors. Decorations are used in an unusual approaches and shapes are experimented in a way that can be defined surreal. It's the surprise-effect that determines the choice of the materials, of the patterns and the way to use them. Knitting meets plastic, hounds tooth meets dots, powerful patters are together with reliefs. Traditional painting techniques emphasize the grain of wood and create dynamic patterns with their vivid colors. Flowers and plants are the last ingredients of this eccentric trend, a very unusual style.

\r\n

\r\n

PHOTO915 PHOTO898

\r\n

PHOTO918 PHOTO919

\r\n

\r\n


Sophisticated: "Subtle spirit"
Delicate and moderate, this trend expresses its aesthetic taste which is really elegant and sophisticated. Harmony is the leitmotiv of the interior design – comfort, warmth, intimacy are important. Materials and craft can satisfy the highest standards. Jade, mauve and matt gold accentuate the chromatic play that is created by the combination of dark-blue, pine-green and aubergine. Other features of this trend are bolds and reliefs, copper and raffia surface effects, shiny leather, soft and thin fabrics. Patterns and decoration inspired by Japanese culture are interpreted here in a modern way.

\r\n

\r\n

PHOTO915 PHOTO899

\r\n

PHOTO920 PHOTO921

\r\n


Primordial: "Serene Nature"
Natural materials, simple shapes, moderate furniture and accessories underline the delicate and primordial charm of "Serene Nature". The big range of pastel colors gives lightness and moves from taupe, violet, peach, skin rose, to grey, sand, white and black. Designs with natural stone, wood and an unusual use of cork create a fluid passage from inside to outside, always elegant and never rustic. Finishing with optical effect of wood and leather that has been tainted with soft colors can create pure shapes both in furniture and in accessories. The fabric in linen or cotton mixtures have softly moved structures.

\r\n

\r\n

PHOTO915 PHOTO899

\r\n

PHOTO913 PHOTO914

\r\n


Functional: "Striking Mind"
Strong colors and stark lines characterize this trend. Next to black, white slate and tobacco there are chrome, blue and intense yellow to create a powerful effect. Linear patterns aren't very used, only to create contrasts. The formal language is neutral, minimal and geometric with a strong preference to delineated contours. The interplay of light and dark underline the graphic effect of the three-dimensional objects. The re-discovery of classics and a very new and strictly design give a very clear signal here. The attention is always focused on the perfect functionality. In this trend there is a clear preference for functional material as metal, glass, wood and plastic.

\r\n

\r\n

PHOTO915 PHOTO897

\r\n

PHOTO916 PHOTO917

\r\n

\r\n

Some more photos for you!

\r\n

\r\n

PHOTO900 PHOTO901

\r\n

PHOTO902 PHOTO903

\r\n

PHOTO904 PHOTO906

\r\n

PHOTO907 PHOTO908

\r\n

PHOTO909 PHOTO910

\r\n

PHOTO911 PHOTO912

","abstract":"New trends for the next season: serenity and quietness.\r\nSpecial, sophisticated, original and functional"}
889
New trends for the next season: serenity and quietness. Special, sophisticated, original and functional
51
singolare, ricerate, primodiali, funzionale, trend 2014, ambiente francoforte 2014
2015-12-17 17:23:33
blog
-
102