120
no
My day at EXPO 2015, Milan, Italy
As usual…. to see better "click" on the photos!
I have heard a lot of different voices: what a beautiful event! An honor for Italy! To be honest I don't like it! Great! It was a delusion! So many and discordant opinions! It's really difficult to understand something! So… what you do in these cases? You buy a ticket and you go to see by yourself!
Just to be prepared for my visit, I read as most as I could on the internet, looking for info, advices, other experiences and opinions about the peculiarities of the stands. And then I prepared my schedule. I really knew everything about everything! I was ready to go!
Departure 7.30 a.m. to have as much time as possible to see everything that I had noted down or at least a part of it. I felt the enthusiasm, I was so excited and happy, full of expectations. At last I could express my opinion about EXPO.
No problem at the entrance, easy and quick! When I entered I immediately saw the "Albero della vita" (Lifetree) and my expectations grew up to enjoy its show in the evening. I took my map and tried to follow my schedule. Japan 5 hours in line; United Emirates 2 and an half; Germany three hours...I stopped and looked around and I realized that it wasn't me that organized my visit, but the lines! Ok! I changed strategy: let's follow the fate! It meant I passed all the stands and visited that ones where was possible to enter without spending the whole day queuing. But also this idea was not easy to be realized. So… I saw Slovakia, Russia and Oman....none of them was in my wishes list!
Lunchtime: I was excited! We are talking about an event about "FOOD"! What could I have for lunch? The Italian cuisine is wonderful, so I wanted to taste something from a region different from Piedmont. Molise: Fish! Perfect! Another long line to order three different types of plates. I wanted to taste as much as possible. Did I want to drink? Another line! It was time to make a difficult choice: let my food get cold but with something to drink or just eat without drinking??? It was a pity that I was not able to taste a glass of the wonderful Italian wine! The day was still long, so I hoped to have an aperitif at "Franciacorta"! Maybe!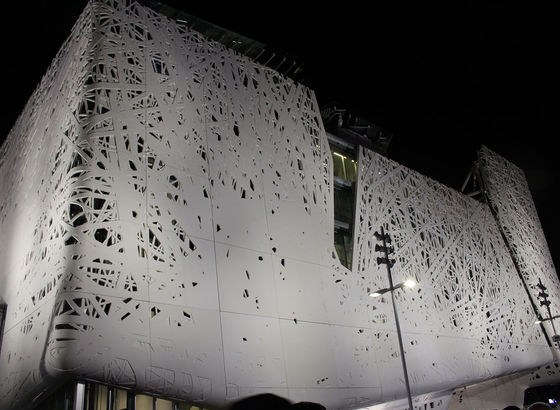 With a lot of confidence I went on with my tour hoping that some of the lines disappeared or got shorter. Nothing! I started once again to look for stands where it was possible to get inside. So I visited Nepal where there was a music show going on – not bad. Then Ireland – boring. Belgium: everybody said you have to taste the "moules", but a blackboard told me that they were sold out, offering me melon and ham, mozzarella and.....no, no! It was my time at Spain, not bad; later the United States, sorry but not so special! Than at 6 p.m. I took my big decision: I went to the Japan's line. Two and an half hour! I don't know if you can imagine how you can feel having to queue so long after such a tiring day! It's really hard, so hard!
At last I was able to enter into Japanese stand and I have to say that it was the best one I have seen. I'm sure there were others that were so beautiful, but....unfortunately!
When I came out from "Japan" it was time to go to see the show of the "Albero della vita". In the meantime it was getting dark and the atmosphere had changed. All the stands were illuminated, I loved them more than before! I could even appreciate the fruit and the food made of plastic that were exposed in the Decumano (the main street at EXPO).
The show (it lasts 10 minutes and you can enjoy it any 20) was really beautiful, with music, lights, fireworks and the night atmosphere that played their role in a perfect way!
After the show I went to the exit, I was really tired and a little bit disappointed. I had so many things I wanted to see and couldn't! Really a pity!
My opinion about my day at Expo is exactly what I said to my husband when he asked me if it was worth visiting it.

I would see it again with pleasure, with him, but with less expectations than the first time. I would leave without plans and I'd try to live its international atmosphere. I'd organize my lunch to make sure to drink while eating! Let's say I'd take it more easy, happy to be there because we can't forget we are talking about a world event that is just 150 km far from my house! I'd stay longer in the evening because the atmosphere is really nice. I'd appreciate the external architecture of the stands if I couldn't go in.
I think my first approach was a little bit too serious, I'd be casual and I'd like my husband could visit it as well. He is Italian and it's really important he goes there to have his own opinion!
on
-
I have heard a lot of different voices: So… what you do in these cases? You buy a ticket and you go to see by yourself!
4
My day at EXPO 2015, Milan, Italy
2321
{"titolo":"My day at EXPO 2015, Milan, Italy","testo":"

My day at EXPO 2015, Milan, Italy

\r\n

\r\n

As usual…. to see better "click" on the photos!

\r\n

\r\n

I have heard a lot of different voices: what a beautiful event! An honor for Italy! To be honest I don't like it! Great! It was a delusion! So many and discordant opinions! It's really difficult to understand something! So… what you do in these cases? You buy a ticket and you go to see by yourself!

\r\n

Just to be prepared for my visit, I read as most as I could on the internet, looking for info, advices, other experiences and opinions about the peculiarities of the stands. And then I prepared my schedule. I really knew everything about everything! I was ready to go!

\r\n\r\n

Departure 7.30 a.m. to have as much time as possible to see everything that I had noted down or at least a part of it. I felt the enthusiasm, I was so excited and happy, full of expectations. At last I could express my opinion about EXPO.

\r\n

No problem at the entrance, easy and quick! When I entered I immediately saw the "Albero della vita" (Lifetree) and my expectations grew up to enjoy its show in the evening. I took my map and tried to follow my schedule. Japan 5 hours in line; United Emirates 2 and an half; Germany three hours...I stopped and looked around and I realized that it wasn't me that organized my visit, but the lines! Ok! I changed strategy: let's follow the fate! It meant I passed all the stands and visited that ones where was possible to enter without spending the whole day queuing. But also this idea was not easy to be realized. So… I saw Slovakia, Russia and Oman....none of them was in my wishes list!

\r\n

Lunchtime: I was excited! We are talking about an event about "FOOD"! What could I have for lunch? The Italian cuisine is wonderful, so I wanted to taste something from a region different from Piedmont. Molise: Fish! Perfect! Another long line to order three different types of plates. I wanted to taste as much as possible. Did I want to drink? Another line! It was time to make a difficult choice: let my food get cold but with something to drink or just eat without drinking??? It was a pity that I was not able to taste a glass of the wonderful Italian wine! The day was still long, so I hoped to have an aperitif at "Franciacorta"! Maybe!

\r\n

\r\n

PHOTO2321 PHOTO2320

\r\n

\r\n

With a lot of confidence I went on with my tour hoping that some of the lines disappeared or got shorter. Nothing! I started once again to look for stands where it was possible to get inside. So I visited Nepal where there was a music show going on – not bad. Then Ireland – boring. Belgium: everybody said you have to taste the "moules", but a blackboard told me that they were sold out, offering me melon and ham, mozzarella and.....no, no! It was my time at Spain, not bad; later the United States, sorry but not so special! Than at 6 p.m. I took my big decision: I went to the Japan's line. Two and an half hour! I don't know if you can imagine how you can feel having to queue so long after such a tiring day! It's really hard, so hard!

\r\n

At last I was able to enter into Japanese stand and I have to say that it was the best one I have seen. I'm sure there were others that were so beautiful, but....unfortunately!

\r\n

When I came out from "Japan" it was time to go to see the show of the "Albero della vita". In the meantime it was getting dark and the atmosphere had changed. All the stands were illuminated, I loved them more than before! I could even appreciate the fruit and the food made of plastic that were exposed in the Decumano (the main street at EXPO).

\r\n\r\n

The show (it lasts 10 minutes and you can enjoy it any 20) was really beautiful, with music, lights, fireworks and the night atmosphere that played their role in a perfect way!

\r\n

After the show I went to the exit, I was really tired and a little bit disappointed. I had so many things I wanted to see and couldn't! Really a pity!

\r\n

My opinion about my day at Expo is exactly what I said to my husband when he asked me if it was worth visiting it.

\r\n


I would see it again with pleasure, with him, but with less expectations than the first time. I would leave without plans and I'd try to live its international atmosphere. I'd organize my lunch to make sure to drink while eating! Let's say I'd take it more easy, happy to be there because we can't forget we are talking about a world event that is just 150 km far from my house! I'd stay longer in the evening because the atmosphere is really nice. I'd appreciate the external architecture of the stands if I couldn't go in.
I think my first approach was a little bit too serious, I'd be casual and I'd like my husband could visit it as well. He is Italian and it's really important he goes there to have his own opinion!

","abstract":"I have heard a lot of different voices: So… what you do in these cases? You buy a ticket and you go to see by yourself!"}
blog
66
2015-12-17 17:23:33
2015-10-02