no
As we have shades in grey, the same is for the color white that doesn't exist in only one shade
Shades of white

As usual…. to see better "click" on the photos!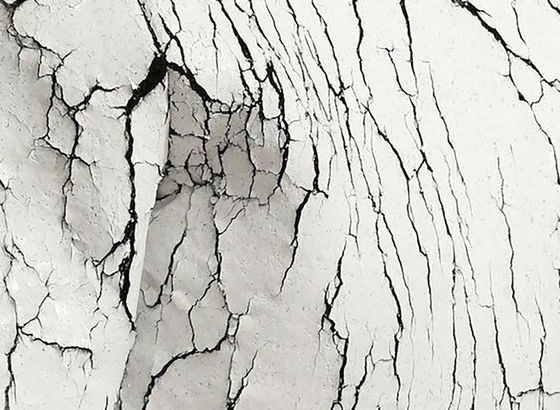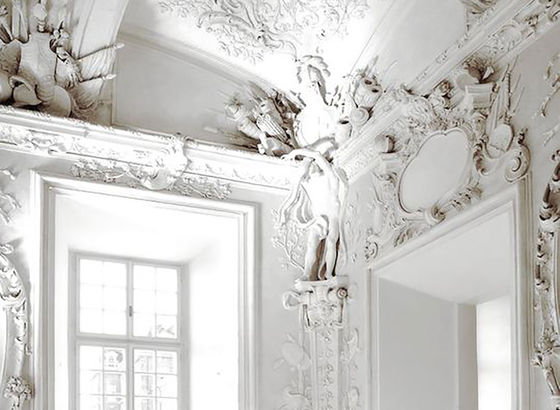 As we have shades in grey, the same is for the color white that doesn't exist in only one shade. We have many and we can mix them in so different ways... we have just to remember it! Poetic or cool, modern or cozy: no other color is so chameleon as white. Just play with its many possibilities!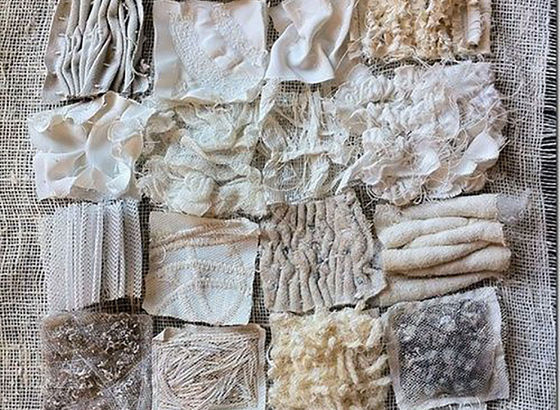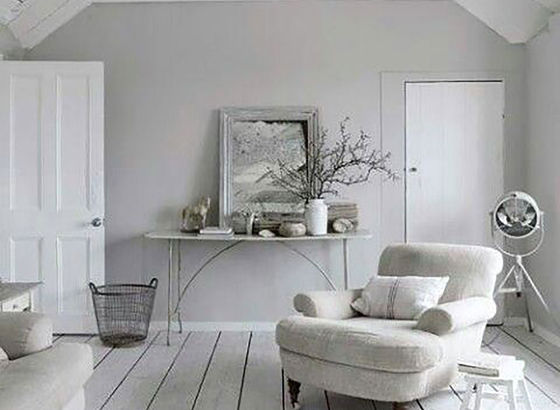 Take care of the shade:
In furnishing and decorations the rule is the same: white in white is always beautiful if you mix its different shades. The lighter nuances like snow white and silver white are an amazing and elegant mix with ivory white or champagne. Together with gold, copper and silver it gets sophisticated; together with opaque pastel colors like olive and mauve it gets cozy.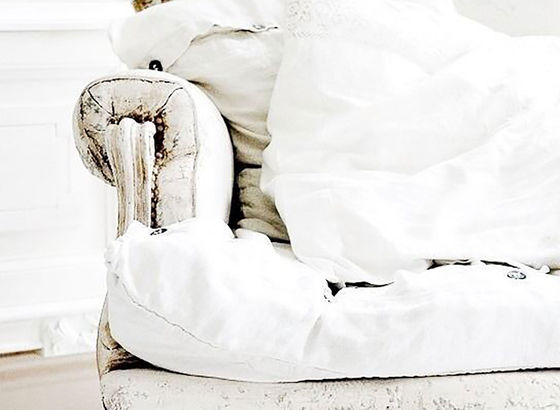 White is a real chameleon of styles
No other color can change the style as white can do, independent from the nuances it gets with and the materials where it is used. The white fits always perfectly! It can get poetic with light transparent fabrics or soft accessories with feathers; cozy with brushed wood, wool or linen; modern with marble, lacquer shiny wood or high-tech fabrics. White lives from the play between light and shadow. Therefore it's better to mix different surfaces like opaque and shiny, hard and soft, smooth and structured. This mix gives to white the right kick!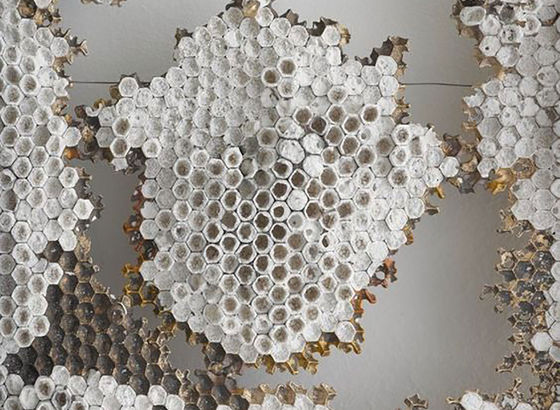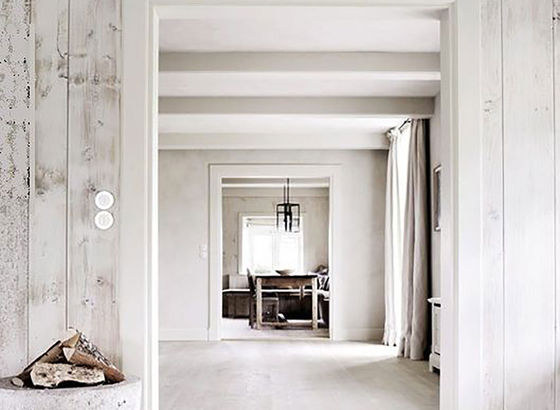 The color of the walls:
Time ago people said:"Let us make all the walls white!". If you take a look at the colors palette from the companies like "Little Green", "Farrow & Ball", and "Flamant Paint" you will immediately realize how the market has changed and among so many whites you can choose. These companies offer you so different shades that you will find it difficult to make a choice!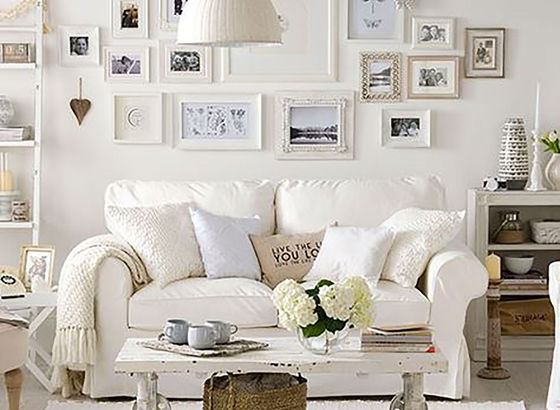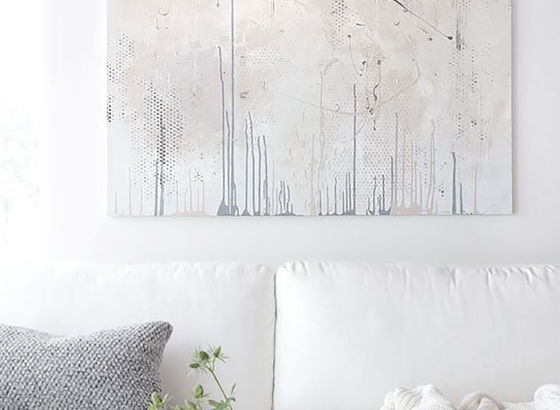 Enjoy with the non-color white!
And if you are curios about Blue...read my article "The king of colors - Blue"! Another color that is never out!
1
Shades of white
on
{"abstract":"As we have shades in grey, the same is for the color white that doesn't exist in only one shade","titolo":"Shades of white","testo":"

Shades of white


\r\n\r\n

\r\n

As usual…. to see better "click" on the photos!


\r\n

\r\n

PHOTO2577 PHOTO2578

\r\n

\r\n


As we have shades in grey, the same is for the color white that doesn't exist in only one shade. We have many and we can mix them in so different ways... we have just to remember it! Poetic or cool, modern or cozy: no other color is so chameleon as white. Just play with its many possibilities!

\r\n

\r\n

PHOTO2569 PHOTO2570

\r\n

\r\n

Take care of the shade:
In furnishing and decorations the rule is the same: white in white is always beautiful if you mix its different shades. The lighter nuances like snow white and silver white are an amazing and elegant mix with ivory white or champagne. Together with gold, copper and silver it gets sophisticated; together with opaque pastel colors like olive and mauve it gets cozy.

\r\n

\r\n

PHOTO2571 PHOTO2572

\r\n

\r\n

White is a real chameleon of styles
No other color can change the style as white can do, independent from the nuances it gets with and the materials where it is used. The white fits always perfectly! It can get poetic with light transparent fabrics or soft accessories with feathers; cozy with brushed wood, wool or linen; modern with marble, lacquer shiny wood or high-tech fabrics. White lives from the play between light and shadow. Therefore it's better to mix different surfaces like opaque and shiny, hard and soft, smooth and structured. This mix gives to white the right kick!

\r\n

\r\n

PHOTO2573 PHOTO2574

\r\n

\r\n

The color of the walls:
Time ago people said:"Let us make all the walls white!". If you take a look at the colors palette from the companies like "Little Green", "Farrow & Ball", and "Flamant Paint" you will immediately realize how the market has changed and among so many whites you can choose. These companies offer you so different shades that you will find it difficult to make a choice!

\r\n

\r\n

PHOTO2575 PHOTO2576

\r\n

\r\n

Enjoy with the non-color white!

\r\n

And if you are curios about Blue...read my article "The king of colors - Blue"! Another color that is never out!

"}
2569
living
2016-03-31
155
-
2
https://youtu.be/HTBegEQP0-E
2018-01-18 16:13:02