2013-05-06
lifestyle
267
-
162
2016-06-28 09:56:50
12
Visit Paris without doing shopping? Impossible!
As usual…. to see better "click" on the photos!
MINUIT MOINS 7, 10 passage Vèro-Dodat, Paris, tel. 0033 (1) 42 21 15 47
(www.minuitsmoins7.com) Metro Louvre-Rivoli
The only shoemaker that replaces the famous Christian Louboutin's "red soles". Let's say it's not cheap (94,00 Euro, waiting time:one week) to change them, but also the shoes aren't. You can find the shop of Louboutin not far from there. So if you can do nothing anymore for your old pair of shoes, you can buy immediately another pair. The little shoemaker shop is able to make miracles: if you have red wine stains, you need to make your boots wider, you can change the heel and at least you can buy shoe shine in all the colors you need.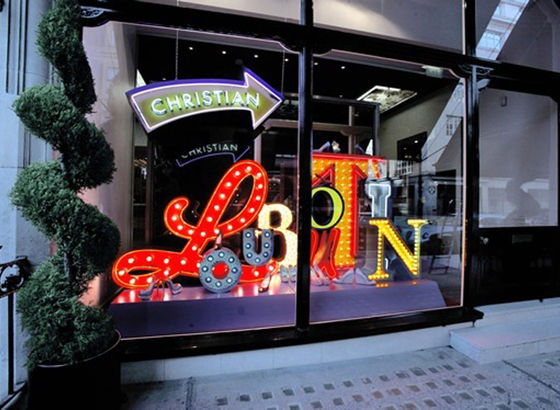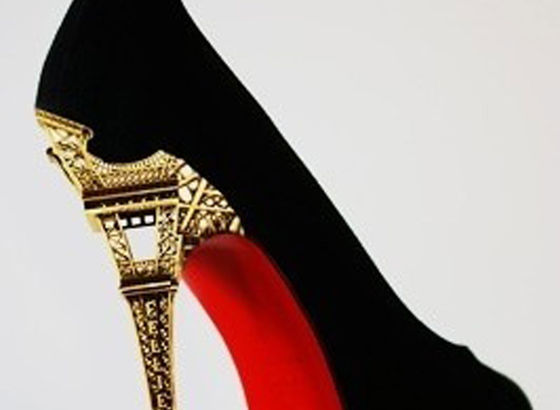 COLETTE, 213, Rue Saint-Honoré, Paris, www.colette.fr
I think it's not necessary to present you this shop. Colette is cult in Paris. If you want to know what is fashion, what is up to date you can find this there: dresses, luxury and design from famous companies or "no name"-companies. The name of the shop has nothing to do with the famous writer Colette; it's just the owner's name.
I spook only about this shop (it needs no advertising anymore) because I would like to put your attention to another shop that gets more or less the same importance like Colette.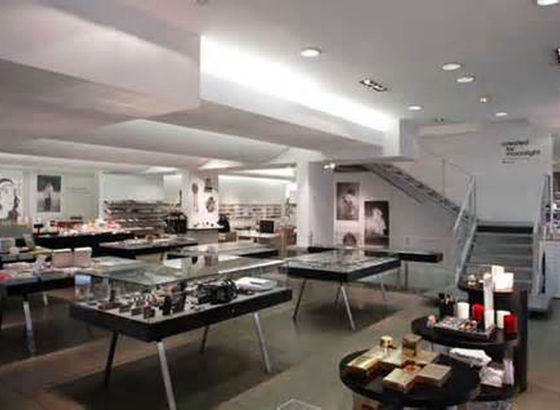 MERCI, 111 Boulevard Beauchmarchais, Paris, Metro Saint-Sébastien Froissart, Tel. +33 (1) 42 77 00 33 (www.merci-merci.com), open from Monday to Saturday from 10 a.m. to 8 p.m.
The founders are the Bonpoint and created their charity store "merci" in the heart a Paris. To say thank you for all that life gave to them, they share their success with less lucky people. A part of the turnover is destined to children and women with difficulties in Madagascar and that is the reason why the shop is called "merci". You find it in the district Marais that is very in today, a typical courtyard of Paris (1.500 square meters).
They offer fashion, accessorizes, object for the house, for the kitchen, furniture, flowers, cosmetics and there is even a bar were you can have lunch. You find a big choice, everything is made with care, very French, with non famous brands and famous ones like Stella McCartney, Kris Van Asche e Paul Smith.
GRAZIE, 91, Boulevard Beaucharchis, Paris, Tel. +33 (1) 42 78 11 96 (www.grazie-grazie.fr) open every day for lunch and dinner
Just few steps away from the shop "merci" you can find the pizzeria-cocktail bar "Grazie". Marie-France Cohen is the owner of the "merci"-shop and her son, Julien founded this special place. I know this belongs to the rubric "Food" but to have the whole picture of the family I put it here.
La CERISE SUR LE CHAPEAU, 11 rue Cassette, Paris, Metro Saint Sulpice, Tel. +33 (1) 45 49 90 53, open from Tuesday to Saturday from 11 a.m. to 7 p.m (www.laceriesesurlechapeau.com)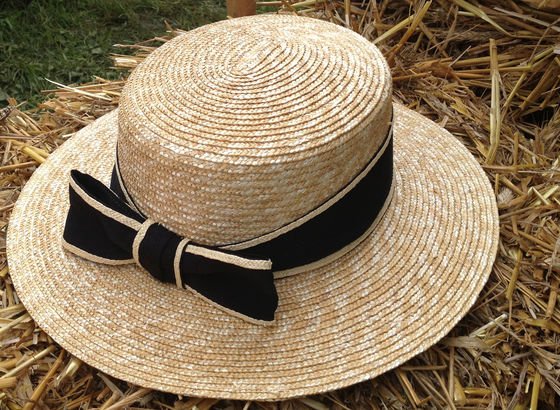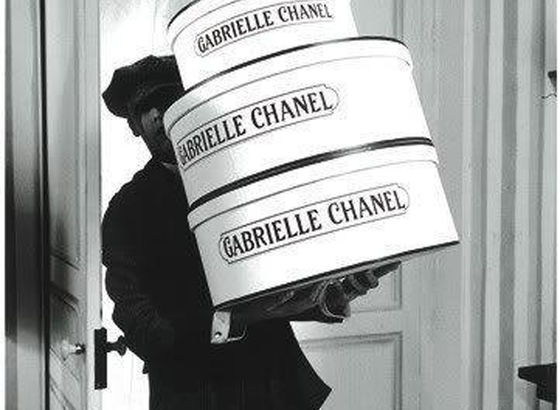 Coco Chanel started her carrier as a stylist for hats, even if nobody loved them because they were too modern and simple for the look of that period, which was rich and overstated. Remember also the hats of Humphrey Bogart in Casablanca, Bonnie and Clyde, Audrey Hepburn etc....we can't forget them! Why don't you think about having a custom-made hat? Cerise is a young designer, she welcomes you with pleasure in her workshop were you can choose the color, the size, the material, the ribbon of your personal unique hat. It takes time to select all the "ingredients" among the different models. Have a look to the website and you will realize that we aren't talking about hats like horse racing but fashion hats for fashion women! Myself I bought a Panama three years ago and a love wearing it in summertime.
I know that I repeat myself, when I say that we have just started traveling in Paris, but this is the beginning of long long story. If you need other ideas for food and travel just have a look to my "Food" and "Travel".
The only shoemaker that replaces the famous Christian Louboutin's "red soles"
on
colette, merci, grazie, ceries, indirizzi a parigi, lifestyle
yes
48
Visit Paris without doing shopping? Impossible!
{"titolo":"Visit Paris without doing shopping? Impossible!","testo":"

Visit Paris without doing shopping? Impossible!

\r\n

\r\n

As usual…. to see better "click" on the photos!

\r\n

\r\n

MINUIT MOINS 7, 10 passage Vèro-Dodat, Paris, tel. 0033 (1) 42 21 15 47
(www.minuitsmoins7.com) Metro Louvre-Rivoli

\r\n

The only shoemaker that replaces the famous Christian Louboutin's "red soles". Let's say it's not cheap (94,00 Euro, waiting time:one week) to change them, but also the shoes aren't. You can find the shop of Louboutin not far from there. So if you can do nothing anymore for your old pair of shoes, you can buy immediately another pair. The little shoemaker shop is able to make miracles: if you have red wine stains, you need to make your boots wider, you can change the heel and at least you can buy shoe shine in all the colors you need.

\r\n

\r\n

PHOTO268 PHOTO269

\r\n

\r\n

\r\n

COLETTE, 213, Rue Saint-Honoré, Paris, www.colette.fr

\r\n

I think it's not necessary to present you this shop. Colette is cult in Paris. If you want to know what is fashion, what is up to date you can find this there: dresses, luxury and design from famous companies or "no name"-companies. The name of the shop has nothing to do with the famous writer Colette; it's just the owner's name.

\r\n

I spook only about this shop (it needs no advertising anymore) because I would like to put your attention to another shop that gets more or less the same importance like Colette.

\r\n

\r\n

PHOTO271 PHOTO270

\r\n

\r\n

\r\n

MERCI, 111 Boulevard Beauchmarchais, Paris, Metro Saint-Sébastien Froissart, Tel. +33 (1) 42 77 00 33 (www.merci-merci.com), open from Monday to Saturday from 10 a.m. to 8 p.m.

\r\n

The founders are the Bonpoint and created their charity store "merci" in the heart a Paris. To say thank you for all that life gave to them, they share their success with less lucky people. A part of the turnover is destined to children and women with difficulties in Madagascar and that is the reason why the shop is called "merci". You find it in the district Marais that is very in today, a typical courtyard of Paris (1.500 square meters).

\r\n

They offer fashion, accessorizes, object for the house, for the kitchen, furniture, flowers, cosmetics and there is even a bar were you can have lunch. You find a big choice, everything is made with care, very French, with non famous brands and famous ones like Stella McCartney, Kris Van Asche e Paul Smith.

\r\n

\r\n

GRAZIE, 91, Boulevard Beaucharchis, Paris, Tel. +33 (1) 42 78 11 96 (www.grazie-grazie.fr) open every day for lunch and dinner

\r\n

Just few steps away from the shop "merci" you can find the pizzeria-cocktail bar "Grazie". Marie-France Cohen is the owner of the "merci"-shop and her son, Julien founded this special place. I know this belongs to the rubric "Food" but to have the whole picture of the family I put it here.

\r\n

\r\n

La CERISE SUR LE CHAPEAU, 11 rue Cassette, Paris, Metro Saint Sulpice, Tel. +33 (1) 45 49 90 53, open from Tuesday to Saturday from 11 a.m. to 7 p.m (www.laceriesesurlechapeau.com)

\r\n

\r\n

PHOTO273 PHOTO272

\r\n

\r\n

Coco Chanel started her carrier as a stylist for hats, even if nobody loved them because they were too modern and simple for the look of that period, which was rich and overstated. Remember also the hats of Humphrey Bogart in Casablanca, Bonnie and Clyde, Audrey Hepburn etc....we can't forget them! Why don't you think about having a custom-made hat? Cerise is a young designer, she welcomes you with pleasure in her workshop were you can choose the color, the size, the material, the ribbon of your personal unique hat. It takes time to select all the "ingredients" among the different models. Have a look to the website and you will realize that we aren't talking about hats like horse racing but fashion hats for fashion women! Myself I bought a Panama three years ago and a love wearing it in summertime.

\r\n

I know that I repeat myself, when I say that we have just started traveling in Paris, but this is the beginning of long long story. If you need other ideas for food and travel just have a look to my "Food" and "Travel".

\r\n

\r\n

\r\n

","abstract":"The only shoemaker that replaces the famous Christian Louboutin's "red soles""}