{"testo":"

Presents for hosts when you are invited for dinner

\r\n

\r\n

As usual…. to see better "click" on the photos!

\r\n


First rule: these presents shouldn't give too much work and fill drawers for years!

\r\n


Saturday night, 19:59. Everything is ready for dinner. The cold starters are awaiting in the kitchen and the warm ones are already in the oven, cut in small pieces for the guests. The water for the pasta is in the pot, the sauce is ready, it just needs to be warmed. The same is for the second course. The cheese is out of the fridge on a plate to be eaten at the right temperature. On the contrary the dessert is awaiting patiently in the fridge.

\r\n

\r\n

PHOTO2276 PHOTO2277

\r\n


In the dining room the table is decorated with a centerpiece made of two artichoke flowers. It's very simple but of great impact. Candles are burning. My husband and me are ready: well dressed and perfumed. We are waiting our guests.

\r\n


The first one arrives at 20:10 and gives me a bunch of very colored summer flowers. I bring it very quickly into the kitchen and I lay it for a while in the sink. In the meantime the guests nr. 2, 3, 4 and 5 ring the bell. In my sink there are now a bunch of forget-me-not flowers and seven light pink glad flowers. I have to find some vases, fill them with water and meanwhile my starter in the oven is burning!

\r\n

\r\n

PHOTO2278 PHOTO2279

\r\n


Our guests expect we are happy for their presents and if we don't express our joy, they will be sorry. The truth is that they have given me a lot of work (and if it had been Winter, we should have cared their coats as well!). Everybody thinks is the host that has to take care of flowers but this can be a risk for the dinner that is still a work in process! The relaxing dinner is getting upset! The dining room I have prepared in any detail is similar to a florist shop now! If you organize a dinner with two or four people a bunch of flowers is a very nice present, but when guests are many, this is not a good idea and it's also a waste of money because you can't enjoy so many flowers all together!

\r\n

\r\n

PHOTO2280 PHOTO2281

\r\n


I think the presents you bring to a host should have short life. I mean something you can consume, as special oriental spices, a Cuban rum, a traditional sauce from the U.S.A. for the grilled meat, a smart box of tea, a bottle of wine or champagne, extra fine chocolate, etc.
And it's even more dangerous when your closest friends try to find something surprising to give you. They look for "strange" things to impress you and therefore our house is full of an odd collection of objects that nobody would have and that you won't ever use. I'm talking about funny bottle openers, lanterns for our balcony (never a couple of the same model!), little items for kitchen. Do you know those orange squeezers to insert directly into lemons?

\r\n

\r\n

PHOTO2282 PHOTO2283

\r\n


To finish: who doesn't know very well the hosts doesn't know their house either and what are the right flowers to bring. So the best solution is to give things you can eat or drink. I admit I'm quite hard in saying this but I'm convinced that the one who makes a present wants to make you happy. So let's help him with choosing!

\r\n

\r\n

PHOTO2284 PHOTO2285

\r\n


When I had my shop and I had to help people in buying something to bring to their friends, I tried to find the right thing for the people they were visiting. I thought about their tastes because the present with my logo on the confection should have been immediately a certainty of a nice present and therefore happiness!
So… have a nice dinner!

","abstract":"\r\nFirst rule: these presents shouldn't give too much work and fill drawers for years!","titolo":"Presents for hosts when you are invited for dinner "}
Presents for hosts when you are invited for dinner
26
no
on
First rule: these presents shouldn't give too much work and fill drawers for years!
Presents for hosts when you are invited for dinner
As usual…. to see better "click" on the photos!

First rule: these presents shouldn't give too much work and fill drawers for years!

Saturday night, 19:59. Everything is ready for dinner. The cold starters are awaiting in the kitchen and the warm ones are already in the oven, cut in small pieces for the guests. The water for the pasta is in the pot, the sauce is ready, it just needs to be warmed. The same is for the second course. The cheese is out of the fridge on a plate to be eaten at the right temperature. On the contrary the dessert is awaiting patiently in the fridge.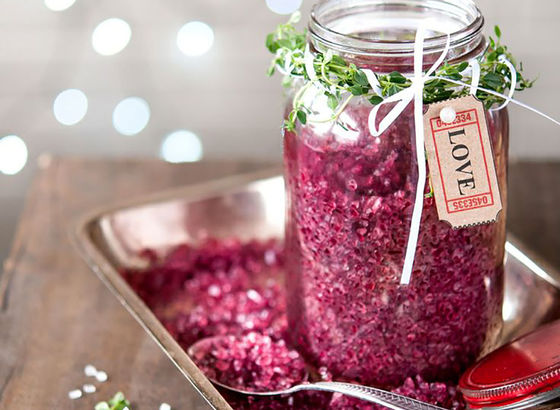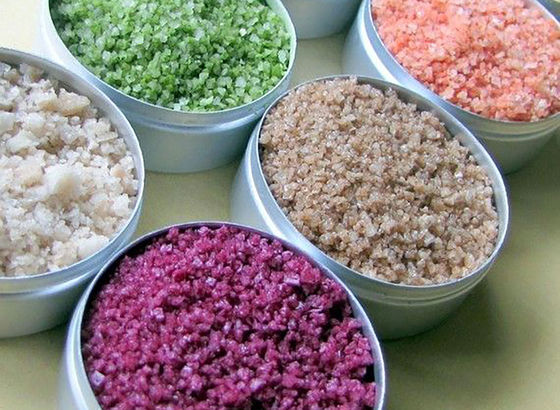 In the dining room the table is decorated with a centerpiece made of two artichoke flowers. It's very simple but of great impact. Candles are burning. My husband and me are ready: well dressed and perfumed. We are waiting our guests.

The first one arrives at 20:10 and gives me a bunch of very colored summer flowers. I bring it very quickly into the kitchen and I lay it for a while in the sink. In the meantime the guests nr. 2, 3, 4 and 5 ring the bell. In my sink there are now a bunch of forget-me-not flowers and seven light pink glad flowers. I have to find some vases, fill them with water and meanwhile my starter in the oven is burning!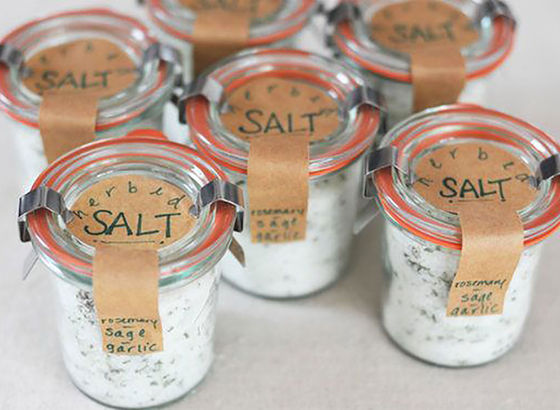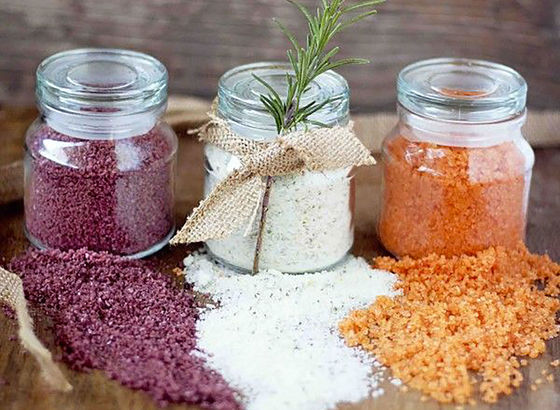 Our guests expect we are happy for their presents and if we don't express our joy, they will be sorry. The truth is that they have given me a lot of work (and if it had been Winter, we should have cared their coats as well!). Everybody thinks is the host that has to take care of flowers but this can be a risk for the dinner that is still a work in process! The relaxing dinner is getting upset! The dining room I have prepared in any detail is similar to a florist shop now! If you organize a dinner with two or four people a bunch of flowers is a very nice present, but when guests are many, this is not a good idea and it's also a waste of money because you can't enjoy so many flowers all together!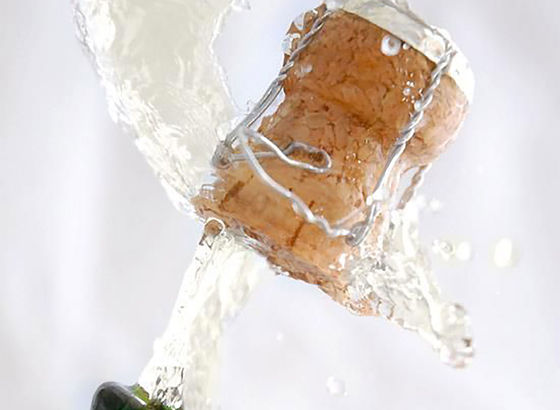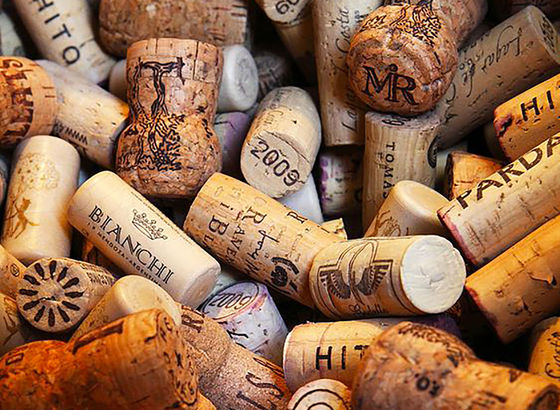 I think the presents you bring to a host should have short life. I mean something you can consume, as special oriental spices, a Cuban rum, a traditional sauce from the U.S.A. for the grilled meat, a smart box of tea, a bottle of wine or champagne, extra fine chocolate, etc.
And it's even more dangerous when your closest friends try to find something surprising to give you. They look for "strange" things to impress you and therefore our house is full of an odd collection of objects that nobody would have and that you won't ever use. I'm talking about funny bottle openers, lanterns for our balcony (never a couple of the same model!), little items for kitchen. Do you know those orange squeezers to insert directly into lemons?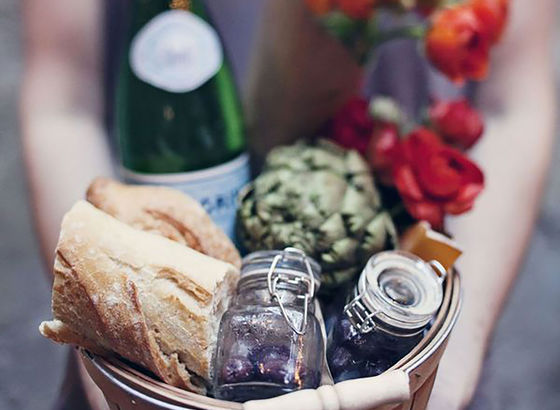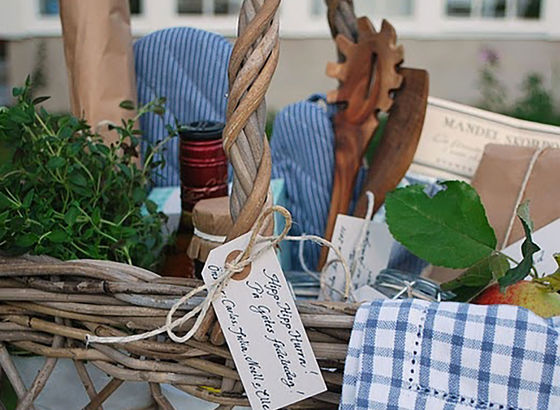 To finish: who doesn't know very well the hosts doesn't know their house either and what are the right flowers to bring. So the best solution is to give things you can eat or drink. I admit I'm quite hard in saying this but I'm convinced that the one who makes a present wants to make you happy. So let's help him with choosing!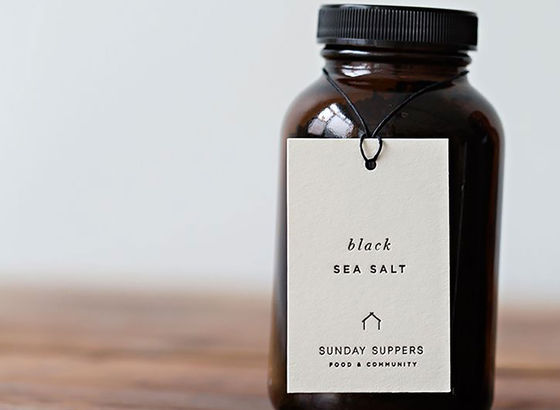 When I had my shop and I had to help people in buying something to bring to their friends, I tried to find the right thing for the people they were visiting. I thought about their tastes because the present with my logo on the confection should have been immediately a certainty of a nice present and therefore happiness!
So… have a nice dinner!
-
60
115
2016-06-28 09:56:50
2278
2015-07-31
lifestyle