1
{"abstract":"We have just got to the end of November, Christmas is in front of us and these are my favorites of this month!","titolo":"November 2016 Favorites","testo":"

November 2016 Favorites

\r\n

\r\n

As usual…. to see better "click" on the photos!

\r\n

\r\n

Hello my beautiful friends! We have just got to the end of November, Christmas is in front of us and these are my favorites of this month!

\r\n

\r\n

PHOTO2664 PHOTO2665

\r\n

\r\n

Advent Calendar for YOU
24 articles in 3 languages/24 videos all dedicated to Christmas! I don't get tired to let you know that this is the period of the year that I love most! The Calendar contains instructions and lots of ideas, decorations that can be made easily and you can copy without any problem! Table setting for your Christmas dinner....pure Christmas! I invite you to take a look! I did my best to make this calendar interesting and various as much as possible and I'm very happy to share it with you.

\r\n

Together with the new articles/videos I also link you the ones from last year. Christmas has no deadline and for this reason...maybe you prefer the place holders from last year! In case you can choose!

\r\n

Send me your decorations...I will love it!

\r\n

Painting
For sure I'm not expecting to be the future Picasso, but when a friend (thanks Laura!) asked me to join her to a painting school I said immediately YES! I found myself among a group of very friendly women and with a great teacher, Carla! They welcomed me with a lot of fun even if they didn't know me. Once a week now I have three hours and a half of relax, fun and chatter …so I have a free mind! Fantastic! When it's ready I will show you my first painting!

\r\n

Knitting
I have loved knitting for my whole life, but right in this moment I come crazy for it. I made an Autumn cardigan in dark grey, a mohair scarf and now I'm working on a pullover that is absolutely out of my traditional colors! Blue lamè, light grey and lobster orange – strange for me! I've seen this pullover on the road and I've had to copy it! Can't wait its finishing... I will show you this as well!

\r\n

Do you also love knitting?

\r\n\r\n

Earrings
I love earrings, I wear them more than necklaces. When I see a pair of them I have to buy them! Now I have two pairs to show you. One is grey and made of passementerie, I know it sounds strange, and the others are dark red, burgundy with stones. Both give a kick to simple dresses, because most of the time they are black! I bought them at an artisan market, so I can't give you the link. I'm sure you will find similar ones if you love them! Each cost 10,00 Euro.

\r\n

Silk blouse
This is also something that I normally don't wear, but when I saw it...I fell in love! At the moment I put it under a pullover, so you can see only the top and the base of it, but I like it! Mostly I also wear it with an heavy cardigan... it's too cold right now.

\r\n

If you love this video and article I invite you to subscribe to my channel and also to my website to receive my newsletter...in this way you'll make sure not to miss any of my videos and articles!

\r\n

Goodbye my beautiful friends!

"}
no
November 2016 Favorites
As usual…. to see better "click" on the photos!
Hello my beautiful friends! We have just got to the end of November, Christmas is in front of us and these are my favorites of this month!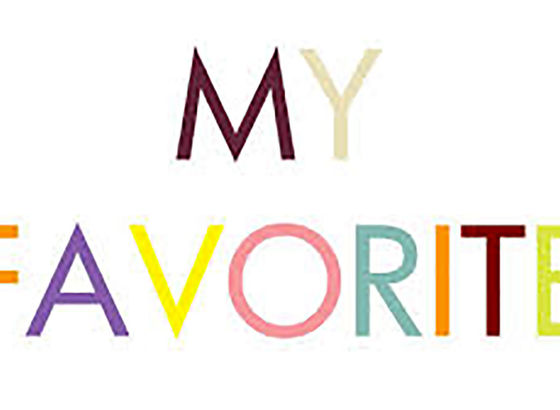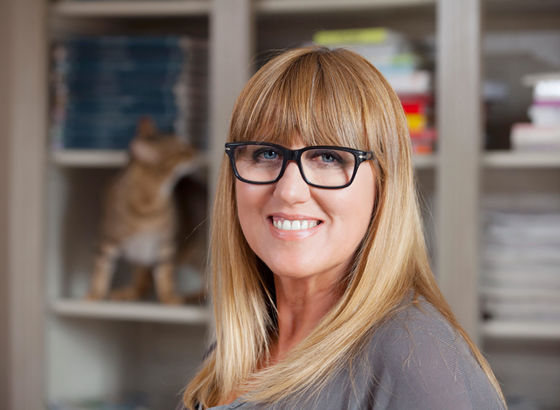 Advent Calendar for YOU
24 articles in 3 languages/24 videos all dedicated to Christmas! I don't get tired to let you know that this is the period of the year that I love most! The Calendar contains instructions and lots of ideas, decorations that can be made easily and you can copy without any problem! Table setting for your Christmas dinner....pure Christmas! I invite you to take a look! I did my best to make this calendar interesting and various as much as possible and I'm very happy to share it with you.
Together with the new articles/videos I also link you the ones from last year. Christmas has no deadline and for this reason...maybe you prefer the place holders from last year! In case you can choose!
Send me your decorations...I will love it!
Painting
For sure I'm not expecting to be the future Picasso, but when a friend (thanks Laura!) asked me to join her to a painting school I said immediately YES! I found myself among a group of very friendly women and with a great teacher, Carla! They welcomed me with a lot of fun even if they didn't know me. Once a week now I have three hours and a half of relax, fun and chatter …so I have a free mind! Fantastic! When it's ready I will show you my first painting!
Knitting
I have loved knitting for my whole life, but right in this moment I come crazy for it. I made an Autumn cardigan in dark grey, a mohair scarf and now I'm working on a pullover that is absolutely out of my traditional colors! Blue lamè, light grey and lobster orange – strange for me! I've seen this pullover on the road and I've had to copy it! Can't wait its finishing... I will show you this as well!
Do you also love knitting?
Earrings
I love earrings, I wear them more than necklaces. When I see a pair of them I have to buy them! Now I have two pairs to show you. One is grey and made of passementerie, I know it sounds strange, and the others are dark red, burgundy with stones. Both give a kick to simple dresses, because most of the time they are black! I bought them at an artisan market, so I can't give you the link. I'm sure you will find similar ones if you love them! Each cost 10,00 Euro.
Silk blouse
This is also something that I normally don't wear, but when I saw it...I fell in love! At the moment I put it under a pullover, so you can see only the top and the base of it, but I like it! Mostly I also wear it with an heavy cardigan... it's too cold right now.
If you love this video and article I invite you to subscribe to my channel and also to my website to receive my newsletter...in this way you'll make sure not to miss any of my videos and articles!
Goodbye my beautiful friends!
2016-11-30 17:21:04
lifestyle
184
on
2016-11-23
November 2016 Favorites
1
2664
We have just got to the end of November, Christmas is in front of us and these are my favorites of this month!
-