1
{"titolo":"June Favorites","testo":"

June Favorites

\r\n

\r\n

As usual…. to see better "click" on the photos!c


\r\n

\r\n

Summer is around the corner and my favorites for June are right perfect for the coming season.

\r\n

\r\n

PHOTO2636 PHOTO2635

\r\n

\r\n

Is it a dress or a pair of trousers?
It's both! This is why it's the easiest thing I have found for Summer! First I bought a white linen one with patterns in quartz rose and blue. I tested its comfortableness, its easiness and seriousness. Yes: seriousness. I mean it can be hot outside but it doesn't mean that it's proper to go out half naked, also considering that the most of time we are in town and not at the beach! They are shorts but when worn them, they look like a skirt. After my personal and careful test I bought immediately other two patterns...one in black linen with narrow white stripes and the other one in white cotton with pattern in quartz rose and grey. The price is different because they are made of different materials but it's around 110.00/140.00 €. The company name is "ottod'Ame". You can find it online by yoox.com!

\r\n

Something to read...
I really love Jojo Moyes! The first book I have read from her is called "Me before you", a book about a very delicate subject. If it's right to decide to stop your life, when you think that is not worthy to live it anymore, the feeling of people around you and your relatives when you take this decision, the fight to convince a person to change his idea showing him how life is still beautiful in any case. A very moving book!
The Story:
Twenty-six-year-old Louisa Clark lives with her working-class family. Unambitious and with few qualifications, Louisa loses her job at a local cafe. She goes to the Job Centre and, after several failed attempts, is offered a unique employment opportunity: help care for Will Traynor, a successful, wealthy, and once-active young man who was paralyzed in a motorcycle accident two years earlier. He doesn't want to live anymore and knows that nothing can be as before and knows exactly how to stop his suffering. What he ignores is that someone is coming into his life bringing with her youth, extravagance and many colored clothes. Nobody of them knows that is going to change the other one forever. "Me before you" is a story of a meeting between a girl that has chosen to live in a sure little world and without surprises or risks and a man that knows what success, richness and happiness are and has lost everything in a second. Two very different persons that learn to know each other without losing themselves. They teach to each other how to manage life and take risks.
I'm reading the sequel now that is called "After you". I'll tell you what I think about it! These books are both presents from my sister and are in German language. This is why you will see the German cover.

\r\n\r\n

A new product for your skin
Again from Kiehl's. When I bought my face cream last time I received a sample of a new product that is called "Nightly Refining Micro-Pell Concentrate", 30 ml for € 53.00. I tried it and now I love it a lot.
It's a nightly peeling anti-age, very innovative but delicate. It refines your skin and gives a better color to it. It contains shell of quinoa that helps renewing your skin and accelerates the cellular turnover to make your skin fresh and bright. I was told to use it any two days. After it I normally use my usual cream. I really appreciated it and I'm going to buy it for sure.

\r\n

A shop I discovered in Turin, but I'm sure it's not only there…
Its name is "…& other stories" and is a shop of H&M Group. This new brand is only about female collections with the target to offer clothes, bags, shoes, accessories and beauty products. You will find prêt-à-porter collections that are not going to be very luxury but have a higher quality in comparison with the low-cost of the mother company.
I want to say that I've really liked its concept, I've found it very innovative.

\r\n


Here were my favorites for June. See you in July! Goodbye my beautiful friends!

","abstract":"Summer is around the corner and my favorites for June are right perfect for the coming season."}
no
June Favorites
As usual…. to see better "click" on the photos!c

Summer is around the corner and my favorites for June are right perfect for the coming season.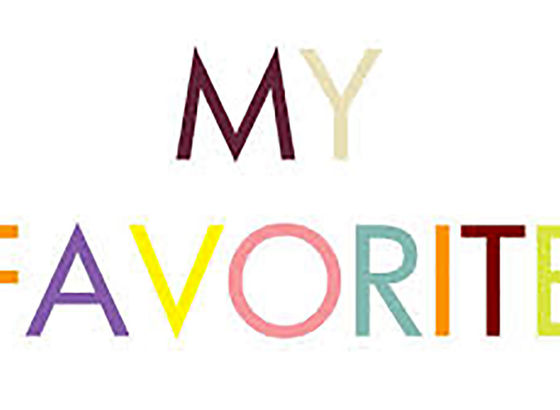 Is it a dress or a pair of trousers?
It's both! This is why it's the easiest thing I have found for Summer! First I bought a white linen one with patterns in quartz rose and blue. I tested its comfortableness, its easiness and seriousness. Yes: seriousness. I mean it can be hot outside but it doesn't mean that it's proper to go out half naked, also considering that the most of time we are in town and not at the beach! They are shorts but when worn them, they look like a skirt. After my personal and careful test I bought immediately other two patterns...one in black linen with narrow white stripes and the other one in white cotton with pattern in quartz rose and grey. The price is different because they are made of different materials but it's around 110.00/140.00 €. The company name is "ottod'Ame". You can find it online by yoox.com!
Something to read...
I really love Jojo Moyes! The first book I have read from her is called "Me before you", a book about a very delicate subject. If it's right to decide to stop your life, when you think that is not worthy to live it anymore, the feeling of people around you and your relatives when you take this decision, the fight to convince a person to change his idea showing him how life is still beautiful in any case. A very moving book!
The Story:
Twenty-six-year-old Louisa Clark lives with her working-class family. Unambitious and with few qualifications, Louisa loses her job at a local cafe. She goes to the Job Centre and, after several failed attempts, is offered a unique employment opportunity: help care for Will Traynor, a successful, wealthy, and once-active young man who was paralyzed in a motorcycle accident two years earlier. He doesn't want to live anymore and knows that nothing can be as before and knows exactly how to stop his suffering. What he ignores is that someone is coming into his life bringing with her youth, extravagance and many colored clothes. Nobody of them knows that is going to change the other one forever. "Me before you" is a story of a meeting between a girl that has chosen to live in a sure little world and without surprises or risks and a man that knows what success, richness and happiness are and has lost everything in a second. Two very different persons that learn to know each other without losing themselves. They teach to each other how to manage life and take risks.
I'm reading the sequel now that is called "After you". I'll tell you what I think about it! These books are both presents from my sister and are in German language. This is why you will see the German cover.
A new product for your skin
Again from Kiehl's. When I bought my face cream last time I received a sample of a new product that is called "Nightly Refining Micro-Pell Concentrate", 30 ml for € 53.00. I tried it and now I love it a lot.
It's a nightly peeling anti-age, very innovative but delicate. It refines your skin and gives a better color to it. It contains shell of quinoa that helps renewing your skin and accelerates the cellular turnover to make your skin fresh and bright. I was told to use it any two days. After it I normally use my usual cream. I really appreciated it and I'm going to buy it for sure.
A shop I discovered in Turin, but I'm sure it's not only there…
Its name is "…& other stories" and is a shop of H&M Group. This new brand is only about female collections with the target to offer clothes, bags, shoes, accessories and beauty products. You will find prêt-à-porter collections that are not going to be very luxury but have a higher quality in comparison with the low-cost of the mother company.
I want to say that I've really liked its concept, I've found it very innovative.

Here were my favorites for June. See you in July! Goodbye my beautiful friends!
2016-06-28 10:46:14
lifestyle
168
on
2016-06-22
June Favorites
2
2636
Summer is around the corner and my favorites for June are right perfect for the coming season.
-