1
{"titolo":"Favorites January 2017","abstract":"My first favorite from January is...Let's start!","testo":"

Favorites January 2017

\r\n

\r\n

As usual…. to see better "click" on the photos!

\r\n

\r\n

New year, still virgin e full of desires! For me a beautiful situation because I always start the year full of positivity...like a wonderful gift that is here and is awaiting to be opened!

\r\n

\r\n

PHOTO2720 PHOTO2721

\r\n

\r\n

In December I didn't make a video of my favorites because honestly I didn't find the time to make it after so many that I made for Christmas and New Years Eve. I also love spending some quality time with friends and family not only at Christmas but also the period before.

\r\n

Let's start!

\r\n

My first favorite from January is:

\r\n

Kiko Pencil Lip Gloss
It has surprised me, it's not a typical gloss, it's more a "pen lipstick", very creamy and matt. It doesn't make your lips dry but keeps them soft and hydrated . I've bought immediately three colors, 11, 09, 04 for less than 10,00 € for all of them. I suggest you to buy a pencil sharpener as well!

\r\n

My own knitted pullover
Who saw the video of my favorites from November can remember that I started a pullover in strange colors for me (electric blue, lobster red and light grey). I've finished it! I love these colors together and I can't wait for putting it on! It took me some time (needles 3,5) but in this way I can wear it in Spring too. What do you think about?

\r\n

My first oil painting
I can't say that I'm an artist but I'm crazy for painting...it's relaxing and I love my first painting – my fishes! It took three months to be finished and I'm proud about the result. I gave it as a Christmas present to my husband. He gave me a lot of satisfaction! I felt 10 cm lifted from the earth! What do you think?

\r\n

My private painting accessorizes
As my husband has understood that I love painting so much, he gave me all the things you need to paint as Christmas present: brushes, oil colors, tripod.....also the colors that I need for my new painting!

\r\n\r\n

My new painting – the woman in black
I saw this painting in my friend Laura's house (made by her), a portrait from another time. This portrait was the reason why I started painting. Laura said that I would be able to make the same as well...so let's start! As you see in the video it's not perfect at the moment, the face looks like as if she is not able to use make-up...but it will works...I've been reassured! My teacher tells me that it takes a lot of steps to get to the face a real skin. When I finish it I will show you...hope you see the difference!

\r\n

Do you also love painting?

\r\n

So my beautiful friends that's all for January!

\r\n

If you love this video and the article don't forget to subscribe to my channel and for the newsletter on my website. In this way you won't miss any of my other videos/articles!

\r\n

"}
no
Favorites January 2017
As usual…. to see better "click" on the photos!
New year, still virgin e full of desires! For me a beautiful situation because I always start the year full of positivity...like a wonderful gift that is here and is awaiting to be opened!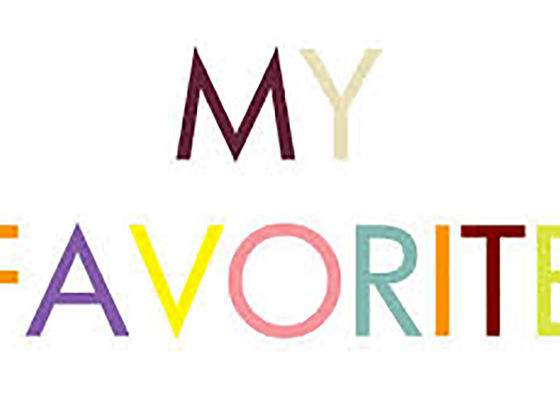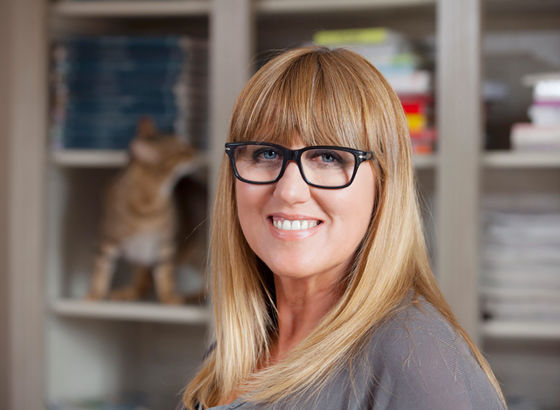 In December I didn't make a video of my favorites because honestly I didn't find the time to make it after so many that I made for Christmas and New Years Eve. I also love spending some quality time with friends and family not only at Christmas but also the period before.
Let's start!
My first favorite from January is:
Kiko Pencil Lip Gloss
It has surprised me, it's not a typical gloss, it's more a "pen lipstick", very creamy and matt. It doesn't make your lips dry but keeps them soft and hydrated . I've bought immediately three colors, 11, 09, 04 for less than 10,00 € for all of them. I suggest you to buy a pencil sharpener as well!
My own knitted pullover
Who saw the video of my favorites from November can remember that I started a pullover in strange colors for me (electric blue, lobster red and light grey). I've finished it! I love these colors together and I can't wait for putting it on! It took me some time (needles 3,5) but in this way I can wear it in Spring too. What do you think about?
My first oil painting
I can't say that I'm an artist but I'm crazy for painting...it's relaxing and I love my first painting – my fishes! It took three months to be finished and I'm proud about the result. I gave it as a Christmas present to my husband. He gave me a lot of satisfaction! I felt 10 cm lifted from the earth! What do you think?
My private painting accessorizes
As my husband has understood that I love painting so much, he gave me all the things you need to paint as Christmas present: brushes, oil colors, tripod.....also the colors that I need for my new painting!
My new painting – the woman in black
I saw this painting in my friend Laura's house (made by her), a portrait from another time. This portrait was the reason why I started painting. Laura said that I would be able to make the same as well...so let's start! As you see in the video it's not perfect at the moment, the face looks like as if she is not able to use make-up...but it will works...I've been reassured! My teacher tells me that it takes a lot of steps to get to the face a real skin. When I finish it I will show you...hope you see the difference!
Do you also love painting?
So my beautiful friends that's all for January!
If you love this video and the article don't forget to subscribe to my channel and for the newsletter on my website. In this way you won't miss any of my other videos/articles!
2017-01-31 14:08:41
lifestyle
209
on
2017-01-25
Favorites January 2017
1
2720
My first favorite from January is...Let's start!
-