Some glamour is good, but what is the right quantity in your house?
decoration
-
24
Don't be afraid of what is shining!
As usual…. to see better "click" on the photos!

Some glamour is good, but what is the right quantity in your house?
Precious metals are in nature and they are rare, it's very difficult to find them. Gold, silver and copper are wonderful and extraordinary, this makes them even more precious. Silver is easier to be found, 20 times more than gold, but it's 700 times rarer than copper. That's why it's not always gold what shines! The biggest part of carafes and pitchers, bowls or candleholders are imitation of precious metals or it wouldn't' be possible to afford all this shininess! Their brightness has fascinated so many designers as Ilse Crawford and Tom Dixon. Instead of working with wood or plastic, they choose to use stainless steel and they polish it so much that it can make concurrence to silver. They put it into color to reach a result similar to copper, I'd say a red copper that is wonderful! These things bring gold silver and copper into our hearts and our rooms. These metals can feast their comeback!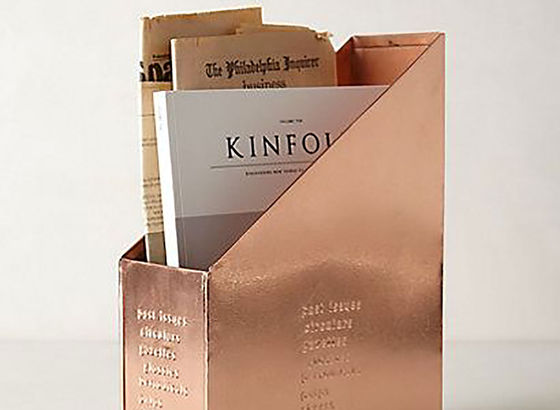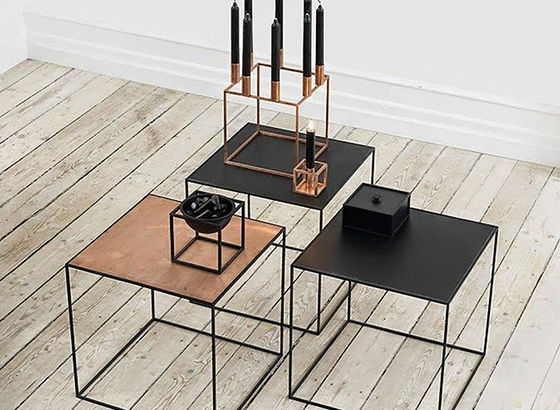 Shape
Tom Dixon don't make shine gold chandeliers but only simple little balls. Ilse Crawford makes boxes as little treasures. She uses stainless steel, copper and brass and these boxes have a cover with a simple hole in the middle to open them, no useless decorations. They choose shiny materials to reach a minimal design and get the right balance. This is a good solution because who lives in castles where the candleholders are in Baroque style? Nobody! Or just few lucky people! These designers bring precious metals to modernity using minimalism. Shininess and glamour are enough! They don't need anything more!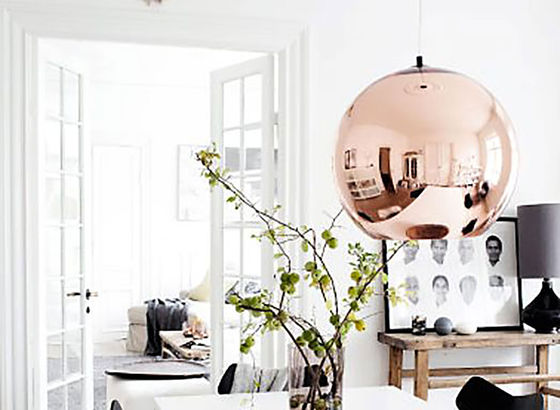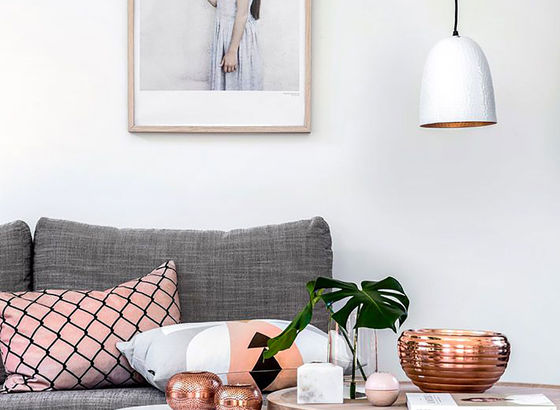 Mix
Can't you choose among silver, gold and copper? You don't have to! The shade of these three metals can create an harmony and their brightness is a connection between yellow, red and grey. It's really an interesting mix! This is why a lot of furniture and accessories can be found with all the three materials. The mix of warm gold and copper with the cold silver is really something wonderful!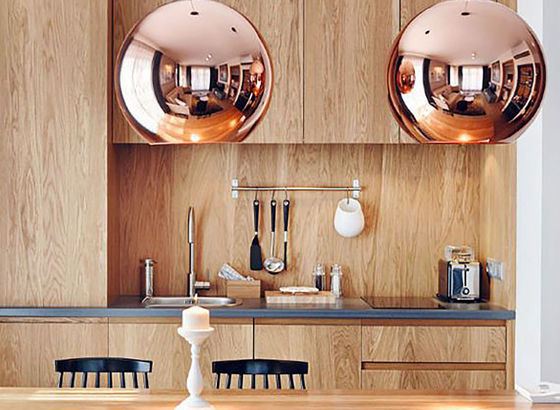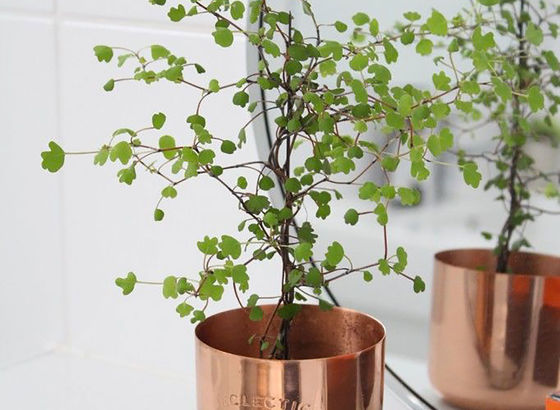 How much?
Furniture in copper, accessories in gold or silver are precious and luxury but you shouldn't exaggerate! Too gold means easily kitsch! Less is more! Things that shines catch immediately our attention and get the main role in a room. So use them with attention and dosing!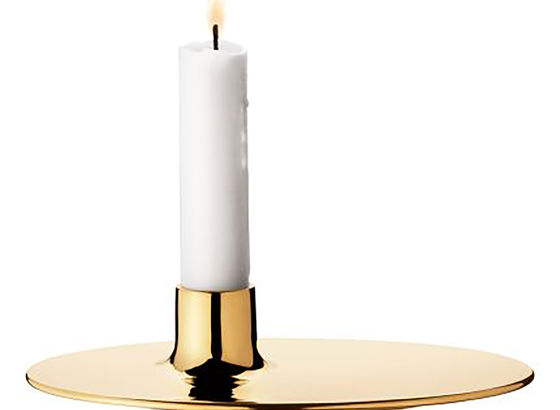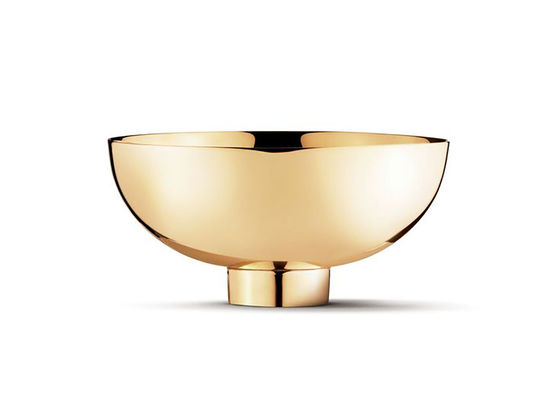 Where?
Brightness, glamour and Christmas go together and therefore we like using shining materials in Winter. It's a pity because gold, silver and copper are no time "colors" and not related to specific seasons. They can be right for feasts but also be very minimal. Design and quantity make the difference and can get a soft effect or a luxury look. The mix of the three has a big advantage: it can fit almost any other color!
I hope my suggestions have been useful to insert these materials into your houses!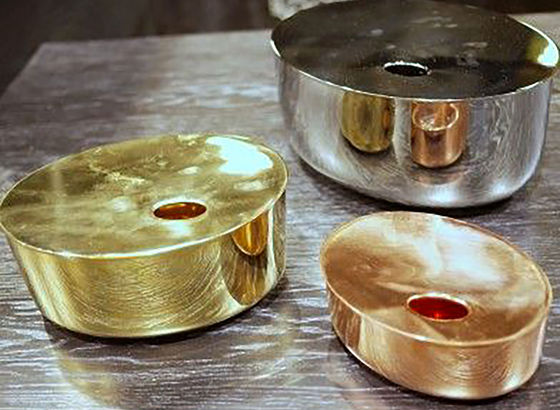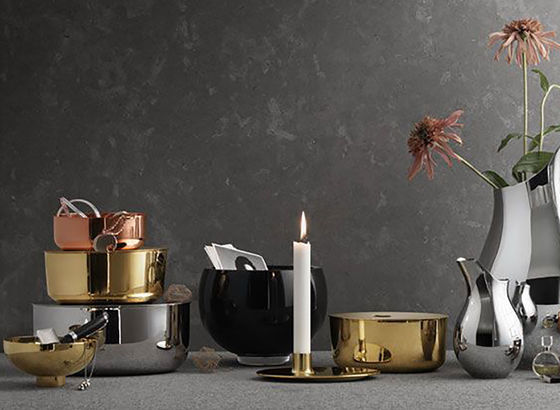 Try!
Se also the new article and video "Maison & Object, september 2015, Paris!
2016-04-12 09:17:45
no
2015-07-31
Don't be afraid of what is shining!
62
on
{"testo":"

Don't be afraid of what is shining!

\r\n

\r\n

As usual…. to see better "click" on the photos!

\r\n


Some glamour is good, but what is the right quantity in your house?
Precious metals are in nature and they are rare, it's very difficult to find them. Gold, silver and copper are wonderful and extraordinary, this makes them even more precious. Silver is easier to be found, 20 times more than gold, but it's 700 times rarer than copper. That's why it's not always gold what shines! The biggest part of carafes and pitchers, bowls or candleholders are imitation of precious metals or it wouldn't' be possible to afford all this shininess! Their brightness has fascinated so many designers as Ilse Crawford and Tom Dixon. Instead of working with wood or plastic, they choose to use stainless steel and they polish it so much that it can make concurrence to silver. They put it into color to reach a result similar to copper, I'd say a red copper that is wonderful! These things bring gold silver and copper into our hearts and our rooms. These metals can feast their comeback!

\r\n

\r\n

PHOTO2249 PHOTO2250

\r\n


Shape
Tom Dixon don't make shine gold chandeliers but only simple little balls. Ilse Crawford makes boxes as little treasures. She uses stainless steel, copper and brass and these boxes have a cover with a simple hole in the middle to open them, no useless decorations. They choose shiny materials to reach a minimal design and get the right balance. This is a good solution because who lives in castles where the candleholders are in Baroque style? Nobody! Or just few lucky people! These designers bring precious metals to modernity using minimalism. Shininess and glamour are enough! They don't need anything more!

\r\n

\r\n

PHOTO2272 PHOTO2273

\r\n


Mix
Can't you choose among silver, gold and copper? You don't have to! The shade of these three metals can create an harmony and their brightness is a connection between yellow, red and grey. It's really an interesting mix! This is why a lot of furniture and accessories can be found with all the three materials. The mix of warm gold and copper with the cold silver is really something wonderful!

\r\n

\r\n

PHOTO2274 PHOTO2275

\r\n


How much?
Furniture in copper, accessories in gold or silver are precious and luxury but you shouldn't exaggerate! Too gold means easily kitsch! Less is more! Things that shines catch immediately our attention and get the main role in a room. So use them with attention and dosing!

\r\n

\r\n

PHOTO2260 PHOTO2263

\r\n


Where?
Brightness, glamour and Christmas go together and therefore we like using shining materials in Winter. It's a pity because gold, silver and copper are no time "colors" and not related to specific seasons. They can be right for feasts but also be very minimal. Design and quantity make the difference and can get a soft effect or a luxury look. The mix of the three has a big advantage: it can fit almost any other color!
I hope my suggestions have been useful to insert these materials into your houses!

\r\n

\r\n

PHOTO2261 PHOTO2265

\r\n

\r\n

Try!

\r\n

\r\n

Se also the new article and video \"Maison & Object, september 2015, Paris!

","abstract":"\r\nSome glamour is good, but what is the right quantity in your house?","titolo":"Don't be afraid of what is shining!"}
116
2274