{"titolo":"Centerpiece new styling","testo":"

Centerpiece new styling

\r\n

\r\n

As usual…. to see better "click" on the photos!

\r\n

\r\n

PHOTO2581 PHOTO2583

\r\n

\r\n

Easter is over and the rabbits have to go back to their box until next year. So normally I change the centerpiece into a version that can stay a little bit longer, I mean that it's more summer, lighter and not so obvious with a special subject and theme. In spring and summer we go more out, don't stay so much at home and for this reason I can live longer with the same decoration without to get bored.

\r\n

Hope you love it! Take a look at the other versions!

\r\n\r\n

Material:
green glass candleholders, different sizes - Ikea
big silver candleholder - Ikea
little candleholder – IB Laursen
big votive glasses – Depot (franchising Germany)
Tray - Nordal
votive glasses with dragonfly and butterfly - Zara Home

","abstract":"Easter is over and the rabbits have to go back to their box until next year"}
158
on
2016-04-12 09:17:45
Centerpiece new styling
As usual…. to see better "click" on the photos!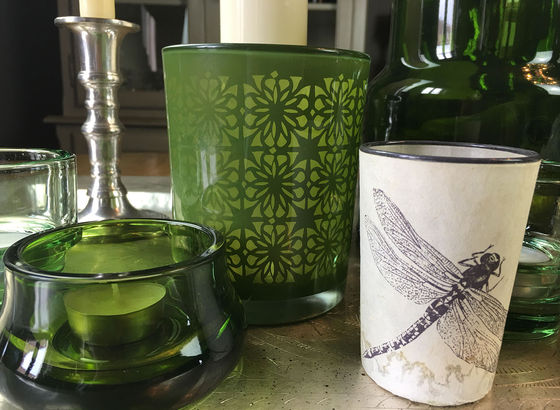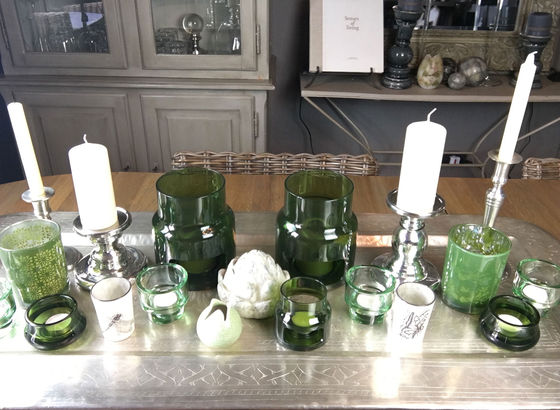 Easter is over and the rabbits have to go back to their box until next year. So normally I change the centerpiece into a version that can stay a little bit longer, I mean that it's more summer, lighter and not so obvious with a special subject and theme. In spring and summer we go more out, don't stay so much at home and for this reason I can live longer with the same decoration without to get bored.
Hope you love it! Take a look at the other versions!
Material:
green glass candleholders, different sizes - Ikea
big silver candleholder - Ikea
little candleholder – IB Laursen
big votive glasses – Depot (franchising Germany)
Tray - Nordal
votive glasses with dragonfly and butterfly - Zara Home
2016-04-08
2
decoration
Easter is over and the rabbits have to go back to their box until next year
no
-
2581
Centerpiece new styling
1