26
dubai mall, burj kalifa, armani hotel, mall of emirates, tradizioni, profumi
on
travel
2016-07-26 09:30:12
19
{"titolo":"Dubai (United Arab Emirates) where the ocean meets the dessert","testo":"

Dubai (United Arab Emirates) where the ocean meets the dessert

\r\n

\r\n

As usual…. to see better "click" on the photos!

\r\n

\r\n

Dubai is well know in the world because:

\r\n

Its highest skyscraper in the world. Burj Khalifa (www.burjkhalifa.ae) is from 2010 and is 828 meters high. It has a very fast elevator (124 floors in 15 seconds!!). You can visit only the first platform "At the top" from where you have an amazing view. If you stay only few days in Dubai I suggest you to book the tickets online or buy them the first day at the Dubai Mall. If you buy for the same day you have to pay 400 AED instead of 125 AED per person.

\r\n

\r\n

PHOTO343 PHOTO344

\r\n

PHOTO346 PHOTO345

\r\n

\r\n

In the skyscraper you can also find the "Armani Hotel" (www.dubai.armanihotels.com), where you should take an aperitif because you have a fantastic view above the fountains.

\r\n

\r\n

PHOTO348 PHOTO349

\r\n

\r\n

The biggest fountains in the world are right in front of the Dubai Mall and they are surrounded
by an artificial lake of 30 hectares. It was designed by a Californian company that has also planned the fountains of the Bellagio in Las Vegas. It has 6.600 lights and 25 light projectors that can "shoot" water up to 150 meters. It's really a show! There are 24 different songs any half an hour from 6 p.m. to 10 p.m., among them "Con te partirò" and "Thriller" as a soundtrack.

\r\n

\r\n

\r\n

PHOTO350 PHOTO351

\r\n

\r\n

If we think about Dubai we have to talk about shopping of course! The biggest shopping-center in the world is the "Dubai Mall" with its 350.000 square meters and its 1.200 shops. You can find the typical Arabic clothes, pastry shops like Ladurée, Magnolia Bakery, or High Tech, brand bags and clothes (Gucci, Chanel, Prada, Hermès, Louis Vuitton, Stella McCartney, Louboutin, Blanko Manolo, Jimmy Choo etc.) and very normal shops like Zara, H&M, GAP, Massimo Dutti etc.

\r\n

\r\n

PHOTO352 PHOTO353

\r\n

PHOTO357 PHOTO361

\r\n

PHOTO363 PHOTO364

\r\n

PHOTO358 PHOTO360

\r\n

\r\n

The food court offers an incredible choice of restaurants for any kind of taste and possibility. If you just want a break, stop at Starbucks to have a coffee or a smoothie and at the same time you can enjoy the biggest aquarium of the world, 32 meters long and 8 meters high, with its countless species of fish and so many colors! (www.thedubaimall.com)

\r\n

\r\n

PHOTO355 PHOTO356

\r\n

\r\n

Another famous shopping-center in Dubai is the Mall of Emirates, where you can even ski because you have at your disposition 22.500 squares meters at minus 5 degrees! The ski track is 60 meters high and offers 5 possibilities of different ski slopes for any difficulty. One is even 400 meters long! It's not necessary to say that also here there are so many shops and restaurants to make everybody happy, but not your husband!(www.malloftheemirates.com).

\r\n

Unexpected things about Dubai:

\r\n

Records in any fields is typical for Dubai but the United Arab Emirates offers more than this! Not only big and maybe not necessary things but also its culture that is thousands years old! You feel it when you enter in the Souk.
In Dubai you can play many sports (see Emirate Mal for skiing). You can go to the desert by SUV and have a dinner in candle light, swim with dolphins and visit aquatic parks. People go to Dubai not only for pleasure but also for business, as this town is a reference point for many reasons.

\r\n

\r\n

\r\n

PHOTO374 PHOTO371

\r\n

PHOTO372 PHOTO373

\r\n

\r\n


When I say that I love Dubai I'm often misunderstood but I'm aware of the difficulty to appreciate this town without knowing it and visiting it. I had a different idea before getting to as well, when I went there for the first time 8 years ago. What everybody immediately sees is the town of shopping, luxurious hotels, extraordinary attractions and that's right because all these things are created right for anybody who wants fun and pleasure and go there from all over the world. Petrol will finish sooner or later and this alternative to get people is perfect.
When I reach the airport, as when I enter into the halls of the hotels or into the shops, I smell Dubai perfume, a typical mix of incenses, the same ones you can smell in the shops that sell them. The perfumes of Arabic countries are really special and you can't find them in ordinary or classical perfumeries. They are created to satisfy Arabic tastes but they can make a sort of charm on me as well.

\r\n

\r\n

PHOTO359 PHOTO362

\r\n

PHOTO367 PHOTO368

\r\n

\r\n


I see the black dresses "abaya" of their women and the white ones for their men, "dishdasha". They seems all the same but just go and visit one of their shops and you'll realize how big is the choice and how many models they offer. A real fashion market. Think that even Valentino has created his own line for these clothes!

\r\n


One thing I always appreciate is their joy and liveliness. You can meet groups of women doing shopping with their typical make-up characterized by black and beautiful eyes. They often wear stones or Swarovski and very big bags, usually of a famous brand and showy. Arabic people are well-known for being very greedy: they love any kind of sweet. For example you can find a price for five little mine sweets and not the price for one, because it's normal to eat more than only one! They eat at any time candies, chocolate, cupcakes, and so on…they just like them!

\r\n

\r\n

PHOTO369 PHOTO370

\r\n


Dubai is also a place where kindness and professionalism are a must. The staff in shops, in hotels, in taxis and everywhere you go offers a perfect service for a price that is right for what you have. You can find normal prices in Dubai as well, for normal I mean that you can eat for 14.00 € in two but that are no limits if you want to spend more. But this is what happens in any other town…everybody has his choice.
As for the transport, I suggest you taxis in summer because it's very hot outside, I'm talking about 45 degrees! Even only five minutes on foot can be a nightmare! Taxis have air conditioned and reasonable prices. In winter you can use the subway if you want. It's very modern, new and has got only two lines with an economy and first class. You just pay 3.00 €/day and you can enjoy a beautiful landscape in clean and luxurious trains. Very easy to be used, it is open till 24.00 (but calculate the time you need to go home if you are far away, otherwise taxis are always the right solution).

\r\n

\r\n

PHOTO375 PHOTO354

\r\n

\r\n


We have tried some restaurants. In my section FOOD you'll find their addresses and in LIFESTYLE some suggestions for a wonderful shopping! In TRAVEL you can read about a day in the ATLATIS hotel in Dubai.

\r\n

","abstract":"If we think about Dubai we have to talk about shopping of course! Records in any fields is typical for Dubai but the United Arab Emirates offers more than this!"}
156
343
no
Dubai (United Arab Emirates) where the ocean meets the dessert
-
If we think about Dubai we have to talk about shopping of course! Records in any fields is typical for Dubai but the United Arab Emirates offers more than this!
Dubai (United Arab Emirates) where the ocean meets the dessert
As usual…. to see better "click" on the photos!
Dubai is well know in the world because:
Its highest skyscraper in the world. Burj Khalifa (www.burjkhalifa.ae) is from 2010 and is 828 meters high. It has a very fast elevator (124 floors in 15 seconds!!). You can visit only the first platform "At the top" from where you have an amazing view. If you stay only few days in Dubai I suggest you to book the tickets online or buy them the first day at the Dubai Mall. If you buy for the same day you have to pay 400 AED instead of 125 AED per person.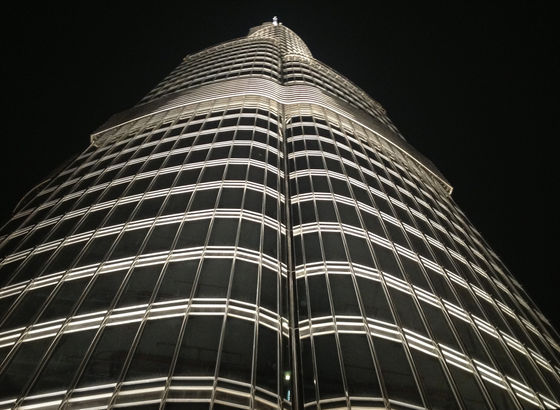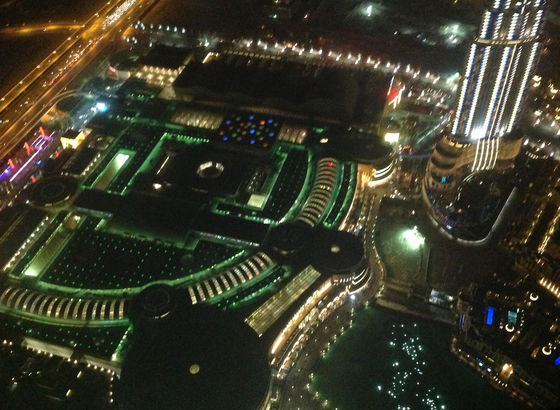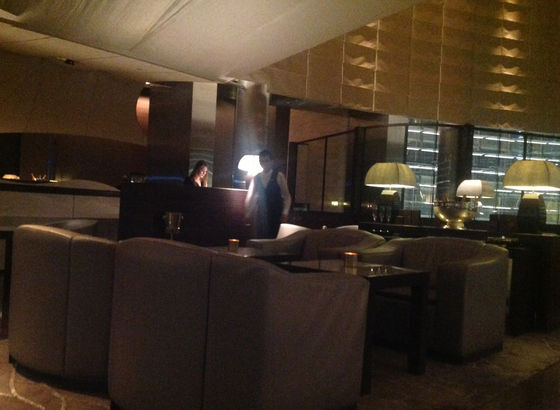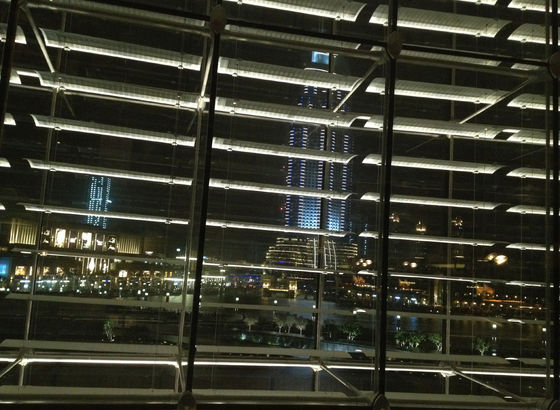 In the skyscraper you can also find the "Armani Hotel" (www.dubai.armanihotels.com), where you should take an aperitif because you have a fantastic view above the fountains.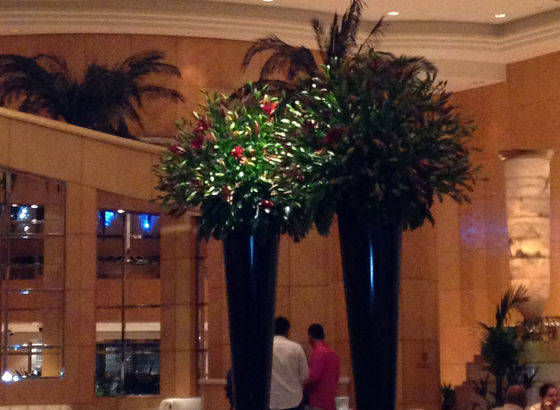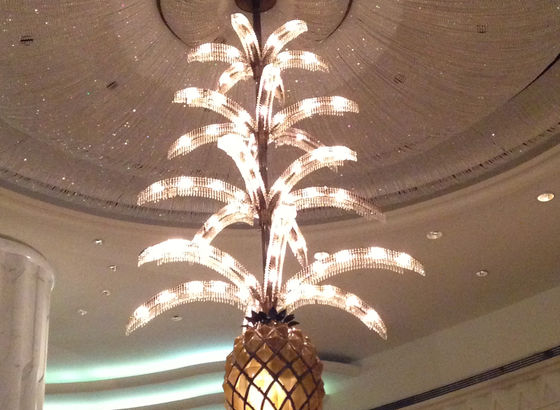 The biggest fountains in the world are right in front of the Dubai Mall and they are surrounded
by an artificial lake of 30 hectares. It was designed by a Californian company that has also planned the fountains of the Bellagio in Las Vegas. It has 6.600 lights and 25 light projectors that can "shoot" water up to 150 meters. It's really a show! There are 24 different songs any half an hour from 6 p.m. to 10 p.m., among them "Con te partirò" and "Thriller" as a soundtrack.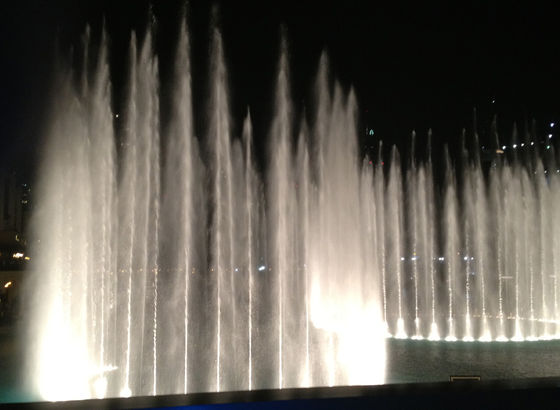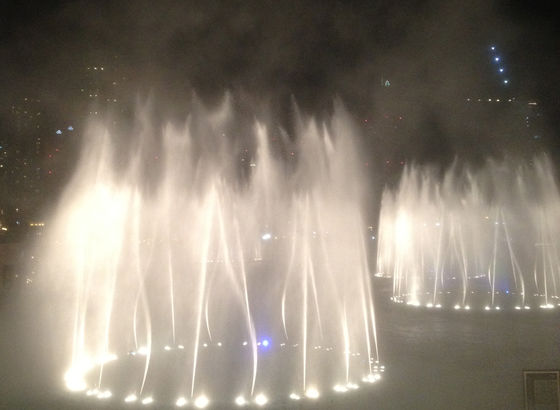 If we think about Dubai we have to talk about shopping of course! The biggest shopping-center in the world is the "Dubai Mall" with its 350.000 square meters and its 1.200 shops. You can find the typical Arabic clothes, pastry shops like Ladurée, Magnolia Bakery, or High Tech, brand bags and clothes (Gucci, Chanel, Prada, Hermès, Louis Vuitton, Stella McCartney, Louboutin, Blanko Manolo, Jimmy Choo etc.) and very normal shops like Zara, H&M, GAP, Massimo Dutti etc.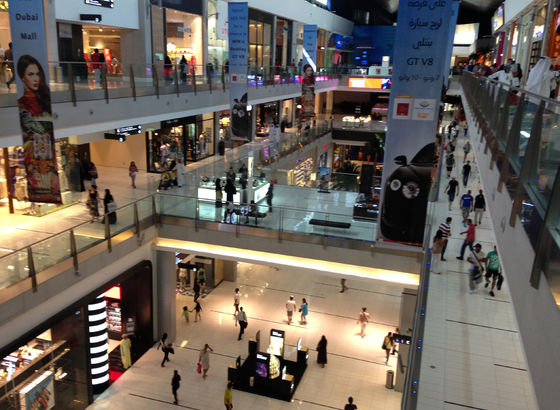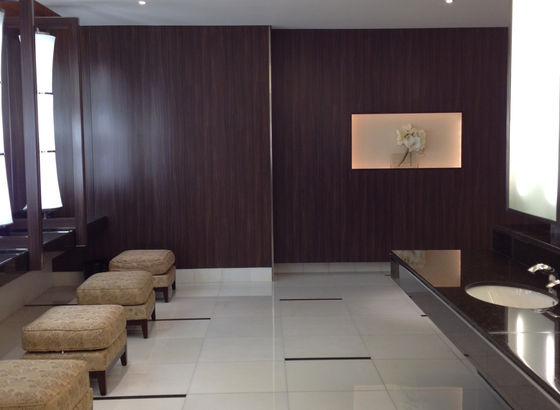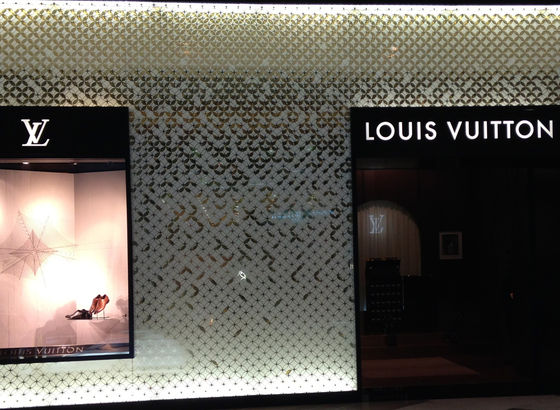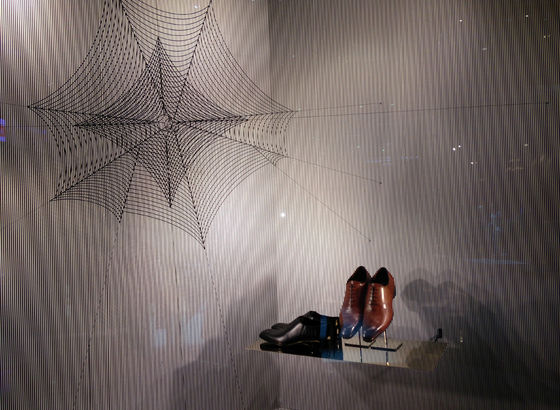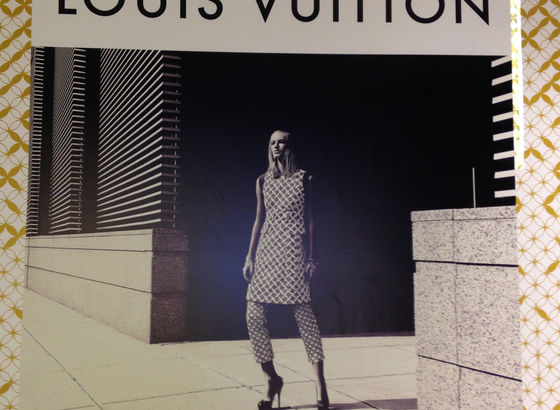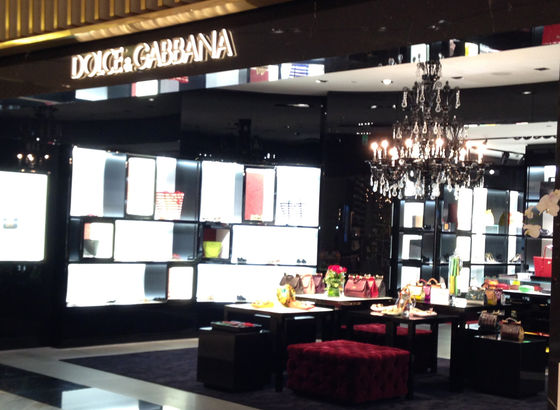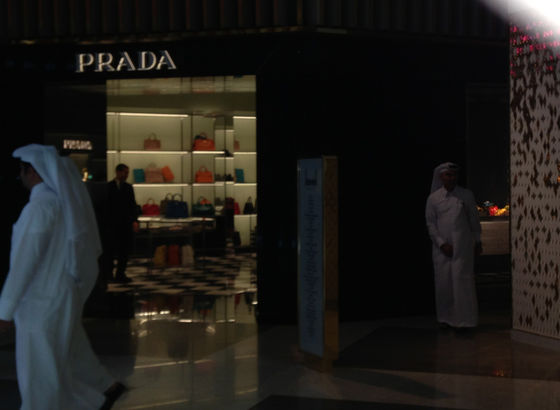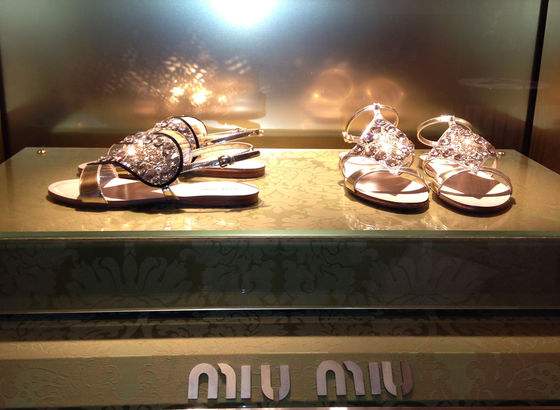 The food court offers an incredible choice of restaurants for any kind of taste and possibility. If you just want a break, stop at Starbucks to have a coffee or a smoothie and at the same time you can enjoy the biggest aquarium of the world, 32 meters long and 8 meters high, with its countless species of fish and so many colors! (www.thedubaimall.com)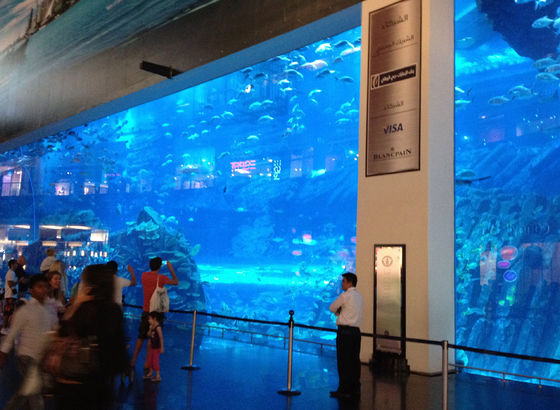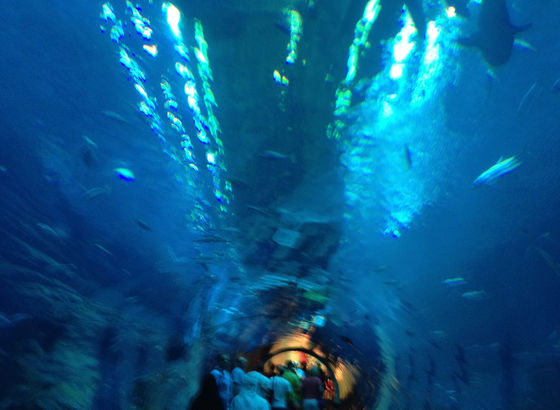 Another famous shopping-center in Dubai is the Mall of Emirates, where you can even ski because you have at your disposition 22.500 squares meters at minus 5 degrees! The ski track is 60 meters high and offers 5 possibilities of different ski slopes for any difficulty. One is even 400 meters long! It's not necessary to say that also here there are so many shops and restaurants to make everybody happy, but not your husband!(www.malloftheemirates.com).
Unexpected things about Dubai:
Records in any fields is typical for Dubai but the United Arab Emirates offers more than this! Not only big and maybe not necessary things but also its culture that is thousands years old! You feel it when you enter in the Souk.
In Dubai you can play many sports (see Emirate Mal for skiing). You can go to the desert by SUV and have a dinner in candle light, swim with dolphins and visit aquatic parks. People go to Dubai not only for pleasure but also for business, as this town is a reference point for many reasons.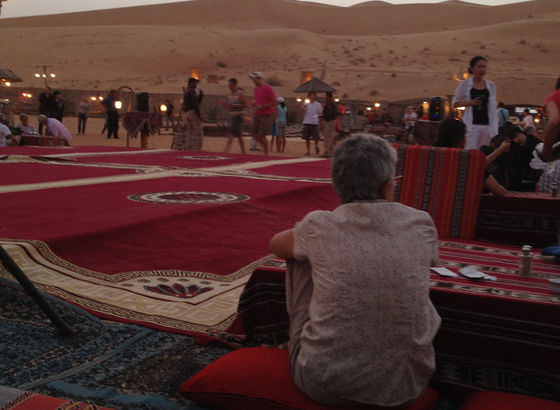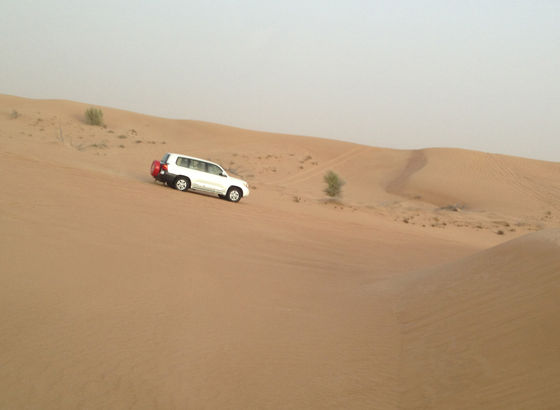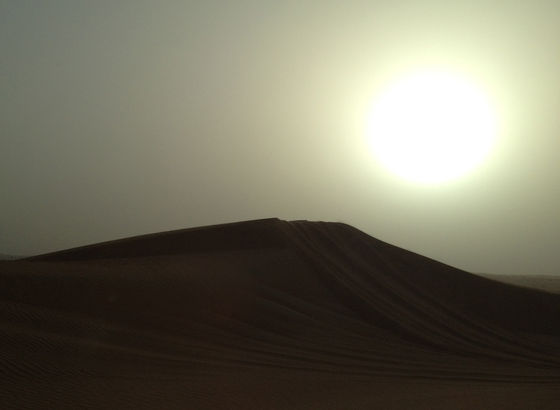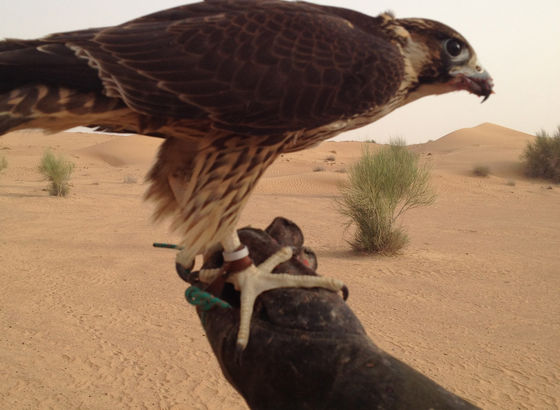 When I say that I love Dubai I'm often misunderstood but I'm aware of the difficulty to appreciate this town without knowing it and visiting it. I had a different idea before getting to as well, when I went there for the first time 8 years ago. What everybody immediately sees is the town of shopping, luxurious hotels, extraordinary attractions and that's right because all these things are created right for anybody who wants fun and pleasure and go there from all over the world. Petrol will finish sooner or later and this alternative to get people is perfect.
When I reach the airport, as when I enter into the halls of the hotels or into the shops, I smell Dubai perfume, a typical mix of incenses, the same ones you can smell in the shops that sell them. The perfumes of Arabic countries are really special and you can't find them in ordinary or classical perfumeries. They are created to satisfy Arabic tastes but they can make a sort of charm on me as well.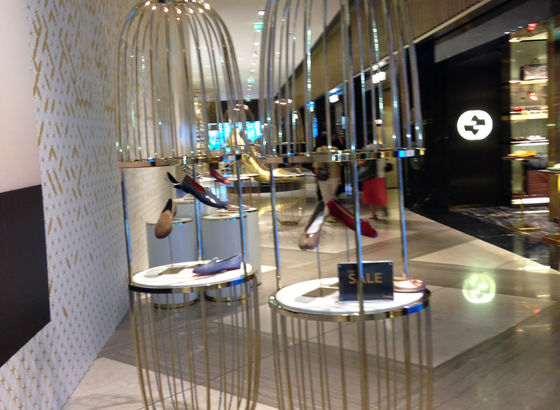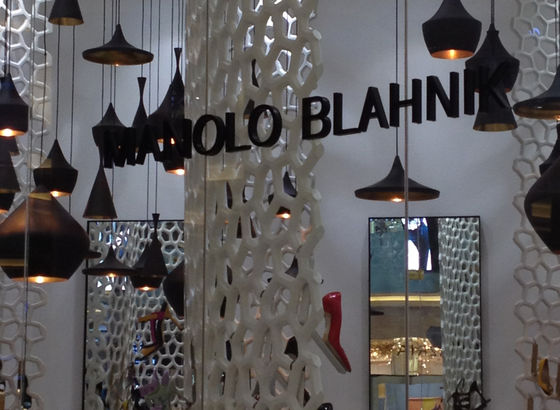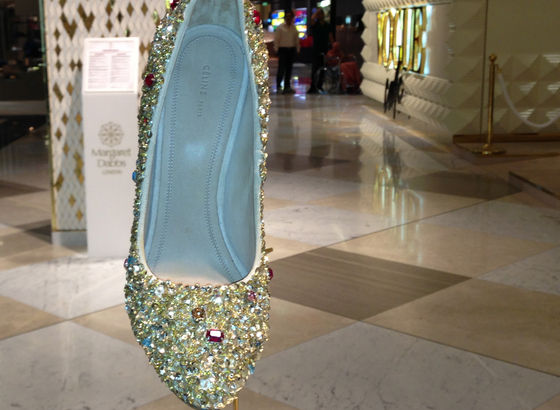 I see the black dresses "abaya" of their women and the white ones for their men, "dishdasha". They seems all the same but just go and visit one of their shops and you'll realize how big is the choice and how many models they offer. A real fashion market. Think that even Valentino has created his own line for these clothes!

One thing I always appreciate is their joy and liveliness. You can meet groups of women doing shopping with their typical make-up characterized by black and beautiful eyes. They often wear stones or Swarovski and very big bags, usually of a famous brand and showy. Arabic people are well-known for being very greedy: they love any kind of sweet. For example you can find a price for five little mine sweets and not the price for one, because it's normal to eat more than only one! They eat at any time candies, chocolate, cupcakes, and so on…they just like them!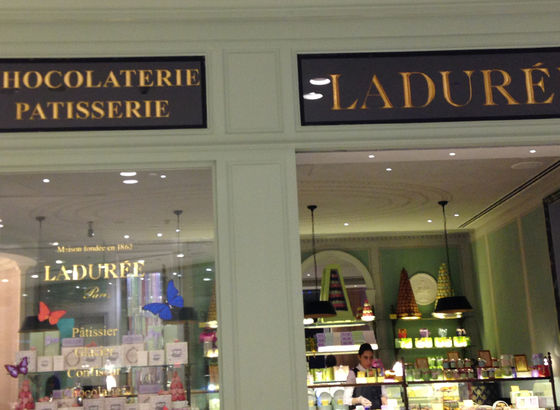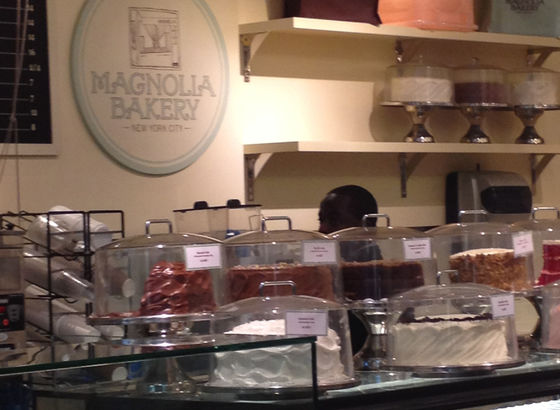 Dubai is also a place where kindness and professionalism are a must. The staff in shops, in hotels, in taxis and everywhere you go offers a perfect service for a price that is right for what you have. You can find normal prices in Dubai as well, for normal I mean that you can eat for 14.00 € in two but that are no limits if you want to spend more. But this is what happens in any other town…everybody has his choice.
As for the transport, I suggest you taxis in summer because it's very hot outside, I'm talking about 45 degrees! Even only five minutes on foot can be a nightmare! Taxis have air conditioned and reasonable prices. In winter you can use the subway if you want. It's very modern, new and has got only two lines with an economy and first class. You just pay 3.00 €/day and you can enjoy a beautiful landscape in clean and luxurious trains. Very easy to be used, it is open till 24.00 (but calculate the time you need to go home if you are far away, otherwise taxis are always the right solution).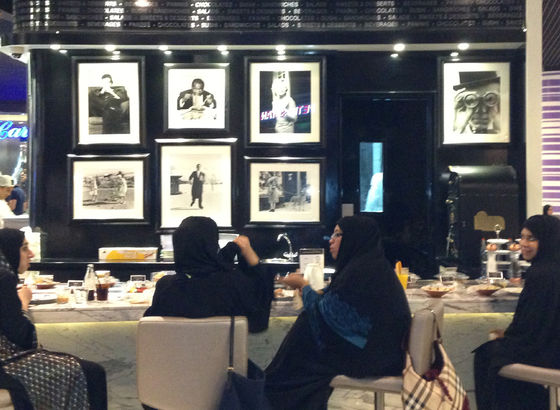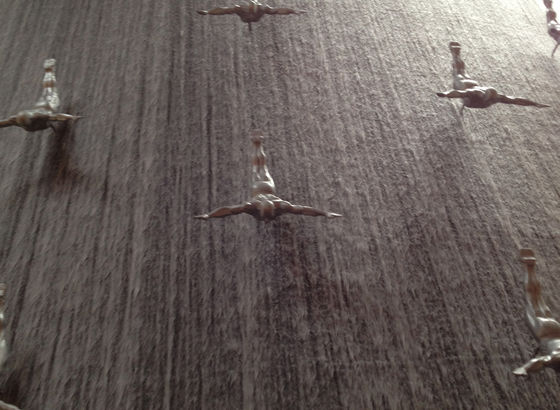 We have tried some restaurants. In my section FOOD you'll find their addresses and in LIFESTYLE some suggestions for a wonderful shopping! In TRAVEL you can read about a day in the ATLATIS hotel in Dubai.
2013-07-05