{"titolo":"Paris in spring","abstract":"Not only in spring it's beautiful, it is wonderful the whole year, whenever you like. For that reason it won't remain the last article about this magnificent city.","testo":"

Paris in spring

\r\n

\r\n

As usual…. to see better "click" on the photos!

\r\n

Not only in spring it's beautiful, it is wonderful the whole year, whenever you like. For that reason it won't remain the last article about this magnificent city.

\r\n

There are a lot of monuments that everybody knows and if someone has never seen Paris it's ok to visit all of them. If you know it better you will discover time by time the little tinny secrets that the city offers. They are hidden, unique and it's a party to "pick up" them.

\r\n

Some cute examples:

\r\n

Rent a private pool for one hour: L'Hotel, 13, rue de Beaux-Arts, Paris, metro Saint-Germain-des Prés, www.l-hotel.com

\r\n

Years ago this hotel was Oscar Wilde's headquarter, today it's Johnny Depp's refuge. It's a so legendary place that it doesn't even need a name, so it's called only l'hotel. Are you attracted? Do what Oscar Wilde suggests you: "The only way to get rid of a temptation is to yield to it!"

\r\n

\r\n

PHOTO230 PHOTO231

\r\n

\r\n

A free anti-stress massage with a ZEN-taste. Association "La décontraction à la française", Place de la Contrescarpe, 6 rue Blainville, Paris, metro Place Monge, e-mail: decontraction.france@gmail.com

\r\n

Every sunny day at 6 p.m. from the beginning of May to the end of September you can sit down and close your eyes: your head, your arms, your hands, your back.... the whole body will be relaxed by a soft touch and will get free from all tensions.

\r\n

\r\n

PHOTO232 PHOTO234

\r\n

\r\n

"Le club des Poétes", 30, rue de Bourgogone, Paris, metro Varenne. You have to make a reservation at the number: +33 01 47 05 06 03

\r\n

Poetry evenings every Tuesday, Friday and Saturday at 10 p.m., entrance ticket 5,00 Euros. It sounds a little bit like the movie "Dead Poets Society". In a cellar, behind a heavy wood door, you can find the club, founded in 1961 by the poet Jean-Pierre Rosnay and his muse, Tsou. You feel immediately like at home and you don't need to be worried: one of the owner's sons lives there with his family. At 10 p.m. the poetry starts, one after the other stands up and recites a poem. Everybody can take part to it but you have to know the words by memory. Around midnight everything is finished.

\r\n

I was near to forget: You need a hotel!

\r\n

The creative heart of Paris is the district "Le Marais". I can suggest you: Jules & Jim, 11 rue des Gravilliers, Paris, more or less 200 Euros per night (www.hoteljulesetjim.com)

\r\n

\r\n

PHOTO238 PHOTO237

\r\n

\r\n

You will find it in the north of "Le Marais", it's a mix of a boutique-hotel, a lounge and an art gallery. It gets its name from a Truffaut's movie of the year 1962 "Jules & Jim". It's charming both for people who are passionate for art and not. At the entrance you can often find photo exhibitions and if you look for the cozy bar, you will find it in an old foundry. The bar is a fantastic meeting point for many guests to enjoy a glass of wine or something else from the big choice they offer. The hotel has 23 rooms, it is divided into three buildings and the furnishing is contemporary. Some rooms have a view over the "Sacré Coeur, from some of them you can enjoy the "Marais". In the neighborhood there are the "Centre Pompidou" and the "Marché des Enfants Rouges" (built on request of Louis XIII in 1615). It is famous for being the oldest food market in Paris, it is open every day but Monday. Here you can buy cheese, sausages, olives etc. You can also have lunch there. A real authentic corner of Paris. All these reasons are enough to book this hotel. Do you agree?

\r\n

For today it's enough but give also a look at the articles "Food in Paris" and "Go to Paris without doing shopping? - Impossible!" And your "trip" continues......

\r\n

À bientôt!

\r\n

\r\n

"}
travel
2016-07-26 09:30:12
10
on
28
travel, indirizzi interessanti, parigi
Not only in spring it's beautiful, it is wonderful the whole year, whenever you like. For that reason it won't remain the last article about this magnificent city.
2013-04-23
Paris in spring
As usual…. to see better "click" on the photos!
Not only in spring it's beautiful, it is wonderful the whole year, whenever you like. For that reason it won't remain the last article about this magnificent city.
There are a lot of monuments that everybody knows and if someone has never seen Paris it's ok to visit all of them. If you know it better you will discover time by time the little tinny secrets that the city offers. They are hidden, unique and it's a party to "pick up" them.
Some cute examples:
Rent a private pool for one hour: L'Hotel, 13, rue de Beaux-Arts, Paris, metro Saint-Germain-des Prés, www.l-hotel.com
Years ago this hotel was Oscar Wilde's headquarter, today it's Johnny Depp's refuge. It's a so legendary place that it doesn't even need a name, so it's called only l'hotel. Are you attracted? Do what Oscar Wilde suggests you: "The only way to get rid of a temptation is to yield to it!"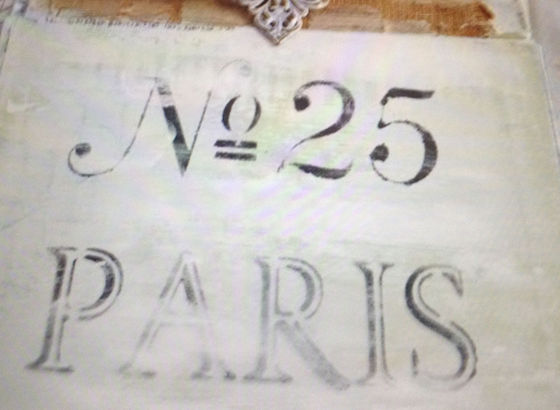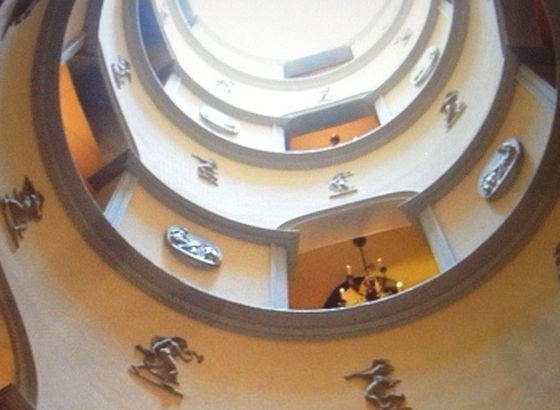 A free anti-stress massage with a ZEN-taste. Association "La décontraction à la française", Place de la Contrescarpe, 6 rue Blainville, Paris, metro Place Monge, e-mail: decontraction.france@gmail.com
Every sunny day at 6 p.m. from the beginning of May to the end of September you can sit down and close your eyes: your head, your arms, your hands, your back.... the whole body will be relaxed by a soft touch and will get free from all tensions.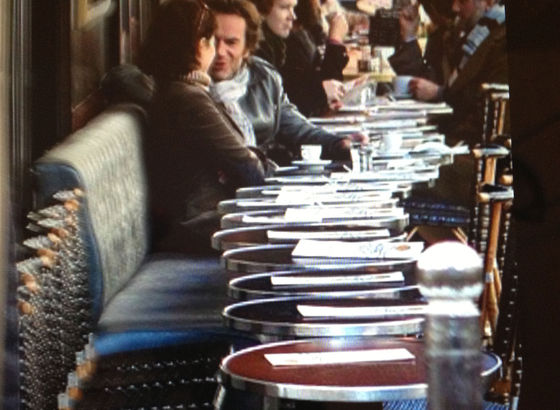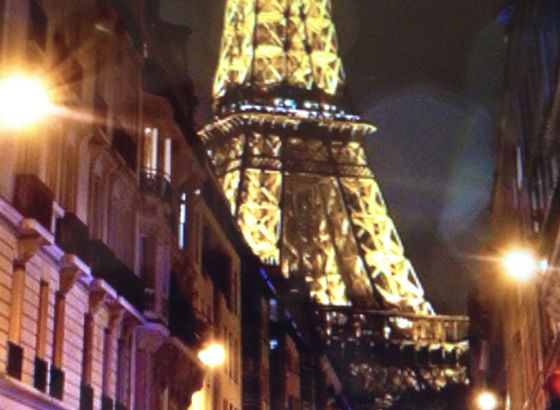 "Le club des Poétes", 30, rue de Bourgogone, Paris, metro Varenne. You have to make a reservation at the number: +33 01 47 05 06 03
Poetry evenings every Tuesday, Friday and Saturday at 10 p.m., entrance ticket 5,00 Euros. It sounds a little bit like the movie "Dead Poets Society". In a cellar, behind a heavy wood door, you can find the club, founded in 1961 by the poet Jean-Pierre Rosnay and his muse, Tsou. You feel immediately like at home and you don't need to be worried: one of the owner's sons lives there with his family. At 10 p.m. the poetry starts, one after the other stands up and recites a poem. Everybody can take part to it but you have to know the words by memory. Around midnight everything is finished.
I was near to forget: You need a hotel!
The creative heart of Paris is the district "Le Marais". I can suggest you: Jules & Jim, 11 rue des Gravilliers, Paris, more or less 200 Euros per night (www.hoteljulesetjim.com)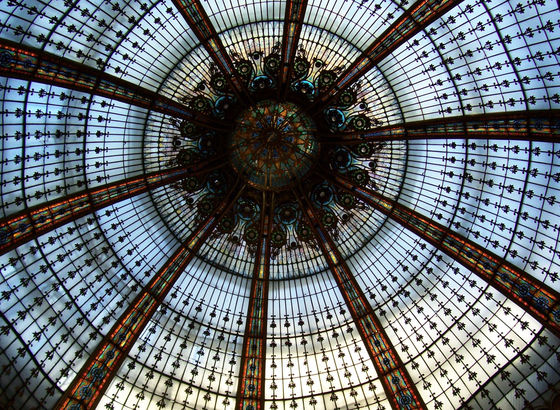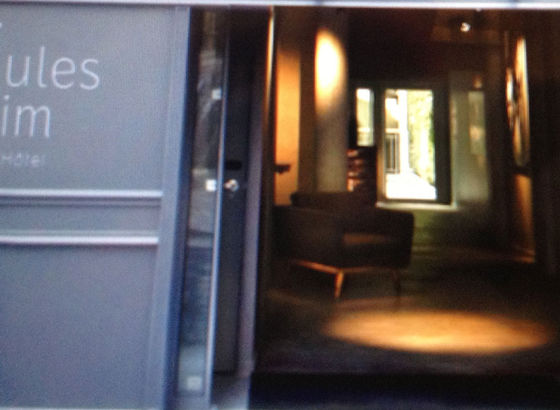 You will find it in the north of "Le Marais", it's a mix of a boutique-hotel, a lounge and an art gallery. It gets its name from a Truffaut's movie of the year 1962 "Jules & Jim". It's charming both for people who are passionate for art and not. At the entrance you can often find photo exhibitions and if you look for the cozy bar, you will find it in an old foundry. The bar is a fantastic meeting point for many guests to enjoy a glass of wine or something else from the big choice they offer. The hotel has 23 rooms, it is divided into three buildings and the furnishing is contemporary. Some rooms have a view over the "Sacré Coeur, from some of them you can enjoy the "Marais". In the neighborhood there are the "Centre Pompidou" and the "Marché des Enfants Rouges" (built on request of Louis XIII in 1615). It is famous for being the oldest food market in Paris, it is open every day but Monday. Here you can buy cheese, sausages, olives etc. You can also have lunch there. A real authentic corner of Paris. All these reasons are enough to book this hotel. Do you agree?
For today it's enough but give also a look at the articles "Food in Paris" and "Go to Paris without doing shopping? - Impossible!" And your "trip" continues......
À bientôt!
230
yes
170
-
Paris in spring