179
1
1
{"abstract":"If you take a look to my video, you will see how beautiful is this tiny little piece of Italy ","testo":"

Cinque Terre and Liguria – a weekend dedicated to friendship!

\r\n

\r\n

As usual…. to see better "click" on the photos!

\r\n

\r\n

A weekend at the seaside is always something beautiful, but if you do it at the end of Summer/ beginning of Autumn...it's even better: it's fantastic!

\r\n

We got the occasion thanks to a couple of German friends that spent their holidays in Liguria and we decided to organize this weekend, even if weather forecast was horrible.

\r\n

\r\n

PHOTO2649 PHOTO2650

\r\n

\r\n

Saturday it was exactly like expected...rain, rain, rain...but Sunday...spectacular! We decided to visit the Cinque Terre and we drove to Levanto, there we took the famous train! The cost of the train to see all the 5 villages is 16,00 Euro for each person! We started at Riomaggiore, the last one, to go back step by step.

\r\n

In the whole afternoon we visited three villages, had lunch...great lunch (at the restaurant "Rio Bistrot", Via San Giacomo 46, Riomaggiore, Tel. +39 1413430115), we walked around, talked a lot, observed two playing dogs on a little beach – just to make it short: we had a fantastic very relaxed and funny afternoon!

\r\n\r\n

If you take a look to my video, you will see how beautiful is this tiny little piece of Italy and how beautiful it is to stay with "old" friends.

\r\n

If you like this article and my video subscribe to my website to receive the newsletter or to YouTube! In this way you won't lose any of my new articles or videos!

\r\n

Goodbye my beautiful friends!

","titolo":"Cinque Terre and Liguria – a weekend dedicated to friendship!"}
travel
2016-10-21
If you take a look to my video, you will see how beautiful is this tiny little piece of Italy
no
Cinque Terre and Liguria – a weekend dedicated to friendship!
As usual…. to see better "click" on the photos!
A weekend at the seaside is always something beautiful, but if you do it at the end of Summer/ beginning of Autumn...it's even better: it's fantastic!
We got the occasion thanks to a couple of German friends that spent their holidays in Liguria and we decided to organize this weekend, even if weather forecast was horrible.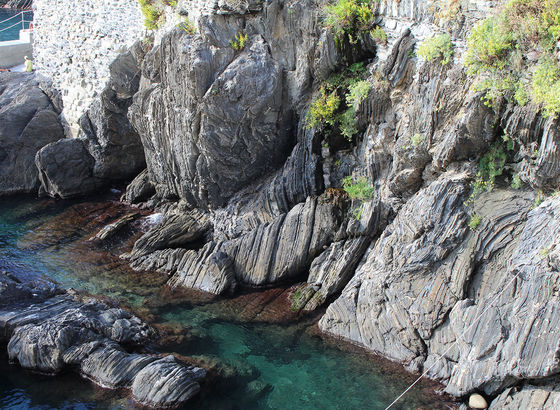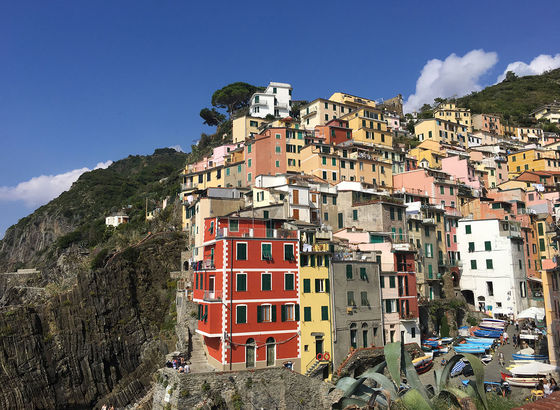 Saturday it was exactly like expected...rain, rain, rain...but Sunday...spectacular! We decided to visit the Cinque Terre and we drove to Levanto, there we took the famous train! The cost of the train to see all the 5 villages is 16,00 Euro for each person! We started at Riomaggiore, the last one, to go back step by step.
In the whole afternoon we visited three villages, had lunch...great lunch (at the restaurant "Rio Bistrot", Via San Giacomo 46, Riomaggiore, Tel. +39 1413430115), we walked around, talked a lot, observed two playing dogs on a little beach – just to make it short: we had a fantastic very relaxed and funny afternoon!
If you take a look to my video, you will see how beautiful is this tiny little piece of Italy and how beautiful it is to stay with "old" friends.
If you like this article and my video subscribe to my website to receive the newsletter or to YouTube! In this way you won't lose any of my new articles or videos!
Goodbye my beautiful friends!
Cinque Terre and Liguria – a weekend dedicated to friendship!
-
2649
2016-11-03 11:27:50
on