198
1
2016-11-25
1
2697
2017-12-12 11:39:38
https://youtu.be/Re721PXU7Dc
A garland at the entrance door shows your guests how welcomed they are
{"titolo":"Garland for the entrance door","testo":"

Garland for the entrance door

\r\n

As usual…. to see better "click" on the photos!

\r\n

\r\n

PHOTO2697 PHOTO2698

\r\n

\r\n

Material:
Artificial Garland
Ribbons
Christmas Decorations – your taste
Little light chain with battery
Hanger

\r\n

A garland at the entrance door shows your guests how welcomed they are. To tell you the truth, I have different garlands the whole year, it depends on the season and for that reason it's a "must have" for me at Christmas! I change mine every year, because I love doing it. You don't need so much materials and if you use an artificial garland you can keep it for next years. I "move" my decorations every year, I mean they "travel" maybe from the Christmas tree to the table decoration or to the advent garland!

\r\n

Follow the instructions of the video step by step and you will be able to copy it easily!

\r\n

Take also a look at: "Christmas light" and "Homemade decorations..."

\r\n\r\n

If you love this video and the article don't forget to subscribe to my channel and for the newsletter on my website!

\r\n

To see all the videos "Christmas" from last year take a look at the playlist and the articles!

\r\n

Goodbye my beautiful friends!

","abstract":"A garland at the entrance door shows your guests how welcomed they are"}
natale
Garland for the entrance door
Garland for the entrance door
As usual…. to see better "click" on the photos!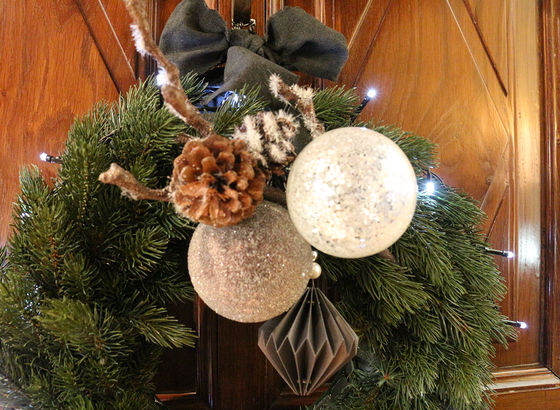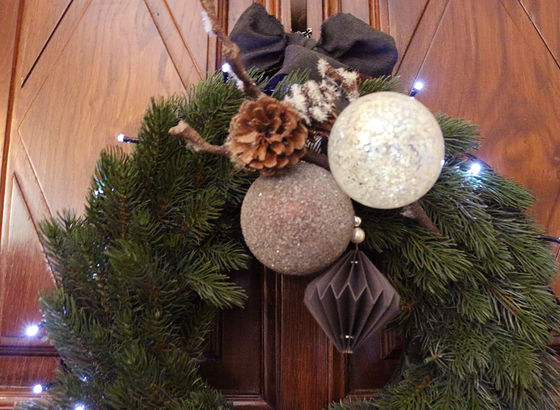 Material:
Artificial Garland
Ribbons
Christmas Decorations – your taste
Little light chain with battery
Hanger
A garland at the entrance door shows your guests how welcomed they are. To tell you the truth, I have different garlands the whole year, it depends on the season and for that reason it's a "must have" for me at Christmas! I change mine every year, because I love doing it. You don't need so much materials and if you use an artificial garland you can keep it for next years. I "move" my decorations every year, I mean they "travel" maybe from the Christmas tree to the table decoration or to the advent garland!
Follow the instructions of the video step by step and you will be able to copy it easily!
Take also a look at: "Christmas light" and "Homemade decorations..."
If you love this video and the article don't forget to subscribe to my channel and for the newsletter on my website!
To see all the videos "Christmas" from last year take a look at the playlist and the articles!
Goodbye my beautiful friends!
on
no
decoration