creation
on
no
natale
365 day with me
As usual…. to see better "click" on the photos!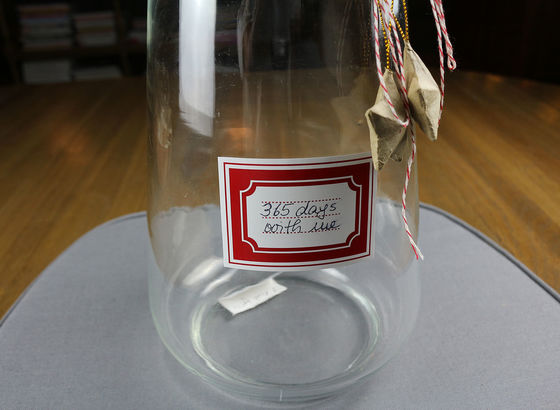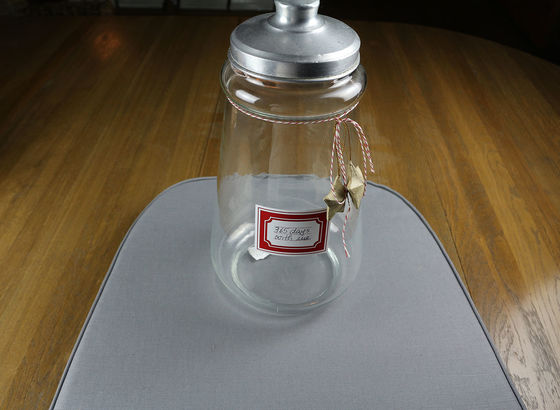 Material:
jar
paper
a pair of scissors
pen
time
love
Do I confuse you? This is a very special gift for a very special person! Why? Because you have to think a lot about this person you love...your husband, your wife, you daughter, your son...a friend!
You have to write a ticket for every day: the reason why you love this person, what you appreciate about him/her. Did you understand why this gift is so special, so intense? A year full of love! When you think you are also obliged to go back in time, express all what you think, it's important, why you fell in love with this person, his/her nature, the good and the not so good things...you will remember a lot of things you have forgotten about this person....won't you? Let's say...it's a gift for both! I really believe this!
Take also a look at: "Gifts made by me for you" and "From the lips to your heart"!
Follow the instructions of the video step by step and you will be able to copy it easily!
If you love this video and the article don't forget to subscribe to my channel and for the newsletter on my website!
To see all the videos "Christmas" from last year take a look at the playlist and the articles!
Goodbye my beautiful friends!
365 day with me
2706
https://youtu.be/MxjkM33T5xA
2017-12-12 11:42:55
{"testo":"

365 day with me

\r\n

As usual…. to see better "click" on the photos!

\r\n

\r\n

PHOTO2706 PHOTO2707

\r\n

\r\n

Material:
jar
paper
a pair of scissors
pen
time
love

\r\n

Do I confuse you? This is a very special gift for a very special person! Why? Because you have to think a lot about this person you love...your husband, your wife, you daughter, your son...a friend!

\r\n

You have to write a ticket for every day: the reason why you love this person, what you appreciate about him/her. Did you understand why this gift is so special, so intense? A year full of love! When you think you are also obliged to go back in time, express all what you think, it's important, why you fell in love with this person, his/her nature, the good and the not so good things...you will remember a lot of things you have forgotten about this person....won't you? Let's say...it's a gift for both! I really believe this!

\r\n

Take also a look at: "Gifts made by me for you" and "From the lips to your heart"!

\r\n\r\n

Follow the instructions of the video step by step and you will be able to copy it easily!

\r\n

If you love this video and the article don't forget to subscribe to my channel and for the newsletter on my website!

\r\n

To see all the videos "Christmas" from last year take a look at the playlist and the articles!

\r\n

Goodbye my beautiful friends!

","titolo":"365 day with me"}
1
2016-11-25
1
202